Outfox the Market owe £602,930 to the fund which is levied on electricity suppliers and provides payments to small-scale renewable generation projects.
Ofgem has issued Outfox the Market with a provisional order and warned the process could end with a formal investigation and even licence revocation.
The energy supplier has hit back at the regulator, complaining Ofgem announced potential non-compliance before the deadline had passed.
EDIT: Outfox the Market have now paid the outstanding amount on deadline day.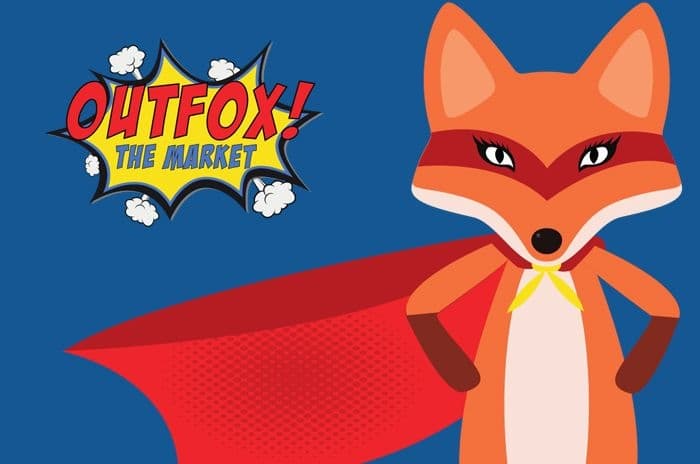 © Outfox the Market
Provisional order
Ofgem state in the provisional order that it was issued because Outfox the Market had indicated they would be unable to meet the FiT payment deadline of 12 February.
The amount of £602,930 is a quarterly Levelisation Payment covering October to December 2019, and failure to meet the deadline represents a breach in the supplier's responsibilities as an energy supplier.
In the order, Ofgem highlight Outfox the Market's history of non-compliance which has included two late FiT payments in the last two years.
Ofgem judged Outfox the Market was likely to contravene their obligations and decided to issue a provisional order as the most effective way of getting the supplier to pay.
Any provider failing to make their FiT payments could potentially trigger the mutualisation process where other compliant suppliers make up the shortfall - effectively paying for the mistakes of one supplier.
Supplier hits back
In response to the provisional order, Outfox the Market criticised Ofgem for making a public statement about their likelihood to pay before the deadline had passed.
They argue their reputation could be damaged by Ofgem's pre-emptive statement and say they have never missed any obligatory payment, although Ofgem's order confirms they haven't always met them on time.
However, the criticisms levelled at Ofgem by Outfox the Market are reminiscent of others made by smaller energy suppliers in recent years.
Solarplicity's CEO complained Ofgem had made unnecessary statements about the company's financial situation when issuing a provisional order ahead of the supplier's collapse in August 2019. He said it had crushed hopes of selling the business.
Nor is that the only instance of Ofgem publicly expressing concerns about an energy supplier only to see them collapse shortly afterwards.
In October 2019, Toto Energy collapsed just weeks after they were publicly named by Ofgem as one of four suppliers unlikely to make their Renewables Obligation payment.
What made this public statement more controversial was the fact that other suppliers had outstanding payments but they were not publicly named as they were deemed to be able to pay by the late payment deadline - although naming Gnergy seems to have been accurate as they subsequently missed their payment.
Who are Outfox the Market?
Outfox the Market is a trading name of Foxglove Ltd, and they launched energy supply to UK customers in September 2017.
Their branding situates them as an approachable alternative to bigger providers, although their major selling point of 100% renewable electricity is offered by several other suppliers.
To date, Outfox the Market's biggest controversy came when they announced direct debit hikes in November 2018, only to backtrack on the policy a few weeks later following a customer outcry.
As they're such a small supplier, their customer service record is calculated according to the number of complaints per 10,000 customers rather than 100,000 figure used to analyse larger suppliers.
After experiencing a spike in complaints in Q1 2019 with 249 per 10,000 customers, they have settled at around 64 in the latest figures available for Q3 2019.