Leicester based energy supplier, Outfox the Market, has announced it will reverse its decision to change the way bills are paid.
The change to the payment process, which introduced flexible charges rather than a fixed monthly direct debit, saw some customers faced will bills that were hugely inflated. The idea was that 70% of annual bills would be paid in the winter, with the remaining 30% paid during the summer.
The surprise of customers who suddenly found their bills inflated, sometimes by as much as five or six times over, soon turned to rage, with a Facebook protest group attracting over 1,000 members, more than the official Outfox the Market page.
Many customers have quit the energy supplier in disgust, but some are reporting problems with cancelling direct debits and obtaining credit balance refunds.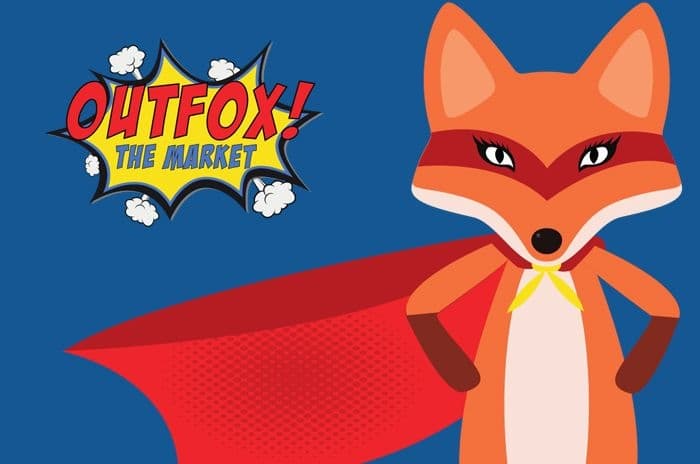 © Outfox the Market
The rapid U turn
The flexible payment idea intended to get more people paying for what they were actually using, rather than paying a flat rate all year round.
However, customers like to know what they are paying, and were not happy to be told their payments would be increasing right on top of Christmas.
Having listened to vehement feedback from their customers, Outfox decided to change their plan. Last week, they began emailing customers to tell them the variable payment idea was no more, and that direct debits would return to normal levels.
The old payment scheme, they said, will be applied to customers on both fixed and variable tariffs from February 2019. They say all customers will be notified of their new payment level by February, and that it will stay the same for 12 months.
Not out of the woods yet
Despite Outfox the Market ceasing their plan to charge customers more in the winter, the problems at the energy supplier are apparently far from over.
Since the announcement of the price hikes, angry customers have reported multiple issues with Outfox the Market, complaining of poor customer service and account problems as a result.
Some of the more common issues being reported include:
Problems contacting Outfox the Market, with calls queues of up to an hour and no response to emails
Switches away from the firm hampered, slowed or completely blocked by the supplier
Cancelled direct debits reinstated
Outfox the Market released an 'FAQ Bulletin', which aimed to provide a response to some of these claims: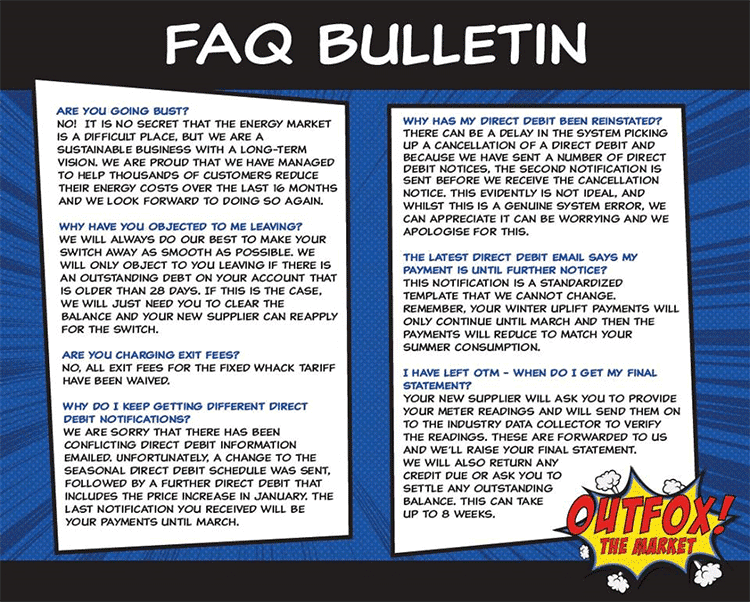 Interestingly, the company maintains it is not going bust, which is clearly a major concern for their customers. With eight other companies folding during 2018, any sniff of a financial problem at an energy supplier is sure to get everyone wondering.
Despite their best assurances that the company is still stable, the latest accounts show that Outfox the Market is failing to turn a profit. Trying to bump up direct debit payments at short notice, as well as waiving exit fees for fixed price customers, all points towards financial problems at the business.
Although Outfox will no longer be introducing their contentious variable direct debit scheme, their terrible customer service and poor handling of the situation will have done nothing to help their position.
With the energy price cap coming into effect this week, energy suppliers are facing even greater squeezes on their profits. It remains to be seen whether Outfox the Market will survive this blow to their reputation.