It means customers can continue to use their data, make calls and send texts in the same way they would at home while travelling around the European Union from 1 January 2021.
The continuity will be welcome to customers who were worried their roaming access would end when the transition period came to an end.
However, these announcements don't rule out future changes to EU roaming for UK mobile customers.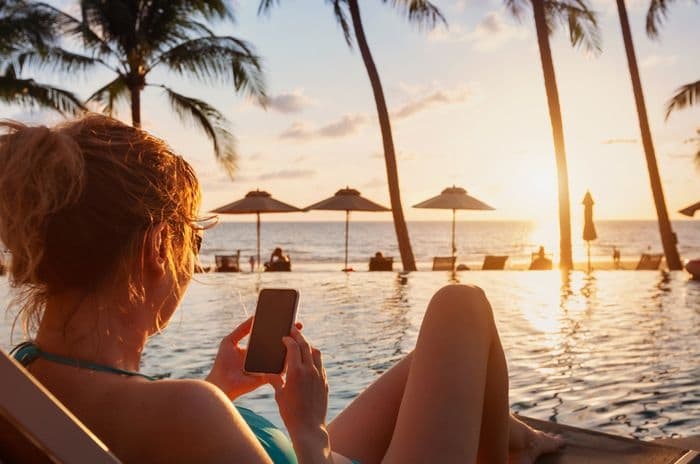 Continuity for travellers
Mobile networks had made reassuring noises in the past about retaining EU roaming once the UK fully left the EU and the transition period was complete, but now all four major providers have confirmed roaming will continue.
So, any UK customers travelling in the EU after 1 January 2021 will still be able to use their mobile as they would at home.
They will have the same minutes, texts and data allowances to use or they will pay the same out-of-allowance or pay-as-you-go rates, depending on their mobile contract.
Fair usage rules still apply, as these were part of the EU legislation when it was developed four years ago.
The UK Government has also transferred into law the principle of a default cap on monthly data usage for those roaming anywhere in the world.
Under this cap, travellers will be protected from unexpectedly high mobile bills by capping the additional amount charged per billing period at £45.
EU roaming
Free mobile roaming has been a key part of the EU's digital strategy since plans were first announced to transform the digital market in 2015.
The rules came into force in June 2017, although the fair use policies and residency rules were more complicated than had initially been planned.
As the UK was still part of the EU at that point, UK mobile customers benefited from the arrangement, but there was no guarantee it would continue after Brexit.
With the transition period now at an end and a Brexit deal agreed, mobile networks have publicly stated there will be no immediate changes to the free EU roaming UK mobile users have enjoyed for several years.
Watch this space
Yet this leaves a question mark over the future provision of roaming in the EU, and there is nothing in the UK's trade deal with the EU that says the ban on additional roaming charges must continue.
Both the UK and EU say mobile operators should have transparent and reasonable rates for mobile roaming, but the deal doesn't expand further than this.
Plus, the language used by some mobile networks is ambiguous, leaving the door open for charges to be introduced at some point or for extra restrictions to be placed on usage.
EE said they have no plans to change inclusive roaming in Europe and beyond, while O2 confirmed they currently had no plans to change their roaming services across Europe. Vodafone also said they had no plans to reintroduce roaming charges.
Given the full extent of the trade deal only became clear in the last week or so, it's understandable that networks would be planning continuity for the weeks and months ahead.
However, now the requirement for free EU roaming is no longer enshrined in law, there is plenty of scope for networks to make their own rules in future.
The only provider to categorically say there would be no changes to their roaming services was Three, and their Go Roam covers over 70 destinations around the world including EU countries.
Find out more about how to get online abroad.