Carrot Insurance's 'Better Driver' app is designed to monitor drivers' behaviour and adjust their insurance premiums accordingly.
But the telematics app has caused issues with many young drivers.
Some told the BBC that they were being recorded as driving when cycling or taking public transport. The resulting data transmissions led to the app assuming users were speeding or driving erratically.
Other users say the app stopped working altogether, leading Carrot to cancel, or threaten to cancel, their insurance policies.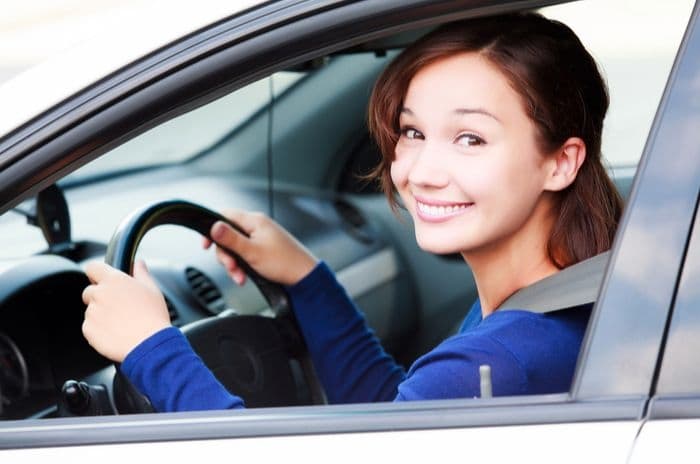 What is a telematics app?
Telematics is a way to monitor the location and behaviour of a vehicle. It's used by businesses to monitor fleets - and by insurance companies to monitor private drivers.
Black box car insurance is one example of this technology. Insurers have also started rolling out mobile apps, like Carrot's.
Telematics deals are popular with young drivers, who can get cheaper deals on their car insurance by agreeing to be monitored by the box or app, which feeds data back to the insurer. This includes journey length, time of day, speed, acceleration, swerving and so on.
The insurer can alter drivers' monthly premiums based on this data. Some, like Carrot, offer rewards (like vouchers or branded sunglasses) for safe driving.
Telematics apps are one of several insurance app innovations. Recent launches include a voice integration with smart home devices. Other ideas have been killed before launch, like Admiral's attempt to mine social media data to provide accurate quotes.
What's the problem with Carrot's app?
Users of the Better Driving app have reported different kinds of malfunction. Some 20 drivers contacted the BBC with complaints, and many more can be read in the review section on Google Play Store and the Apple App Store.

Carrot Insurance's Better Driver app is available on the Google Play Store.
Some drivers say the app started recording data during different types of travel, with one user being flagged for 'speeding' when riding a train. Carrot says this can happen in "some very rare instances" when users have their phone paired to more than one Bluetooth device.
Others say it worked sporadically or stopped working entirely, which meant Carrot thought they weren't using the app. This led to threats of policy cancellation from the insurer and, in at least one case, actual cancellation.
The issue with telematics apps
The Financial Conduct Authority told the BBC that Carrot Insurance had the most complaints relative to company size in the second half of 2018, so it's likely that Carrot's app was particularly buggy.
But this kind of issue is not totally unexpected with such a high-resource app - and it will be surprising if Carrot is the only insurance provider that has problems.
The functionality of telematics apps requires users to be logged in at all times, keep Bluetooth and location permanently turned on, and avoid power saving modes. They also need a data or wi-fi connection to function.
The combination of all those factors means phones without fast processors or long battery lives could struggle to keep up.
It also means the app is 'aware' even when users aren't driving, which can lead to false reads like those experienced by Better Driver users.
On top of that, all apps are vulnerable to bugs and glitches when they're updated. This is a big problem when the apps are part of something like an insurance contract.
What should you do if your insurance app goes wrong?
Drivers who think their app is malfunctioning should contact their provider immediately - especially if it's simply not launching or running.
This should avoid incidences like the drivers who had their policies cancelled due to non-use. It will also give insurers the best chance of fixing bugs quickly.
Avoiding app drama
Many applications have glitches but, as we now use mobile apps for important financial tasks, it's worrying to consider their weaknesses.
We've written about making sure mobile banking apps are secure, and we will keep an eye on trends in insurance apps as well.