Four models of the device will be released, from the most basic Mate 40 starting from around £800 up to the Mate 40 RS Porsche edition for around £2,000.
However, the ongoing problems with US sanctions means the company may be unable to manufacture more of the phones when their stockpile of chips runs out.
A UK release date has not been confirmed yet for any of the Mate 40 models, and it's unclear which models will be released in this country.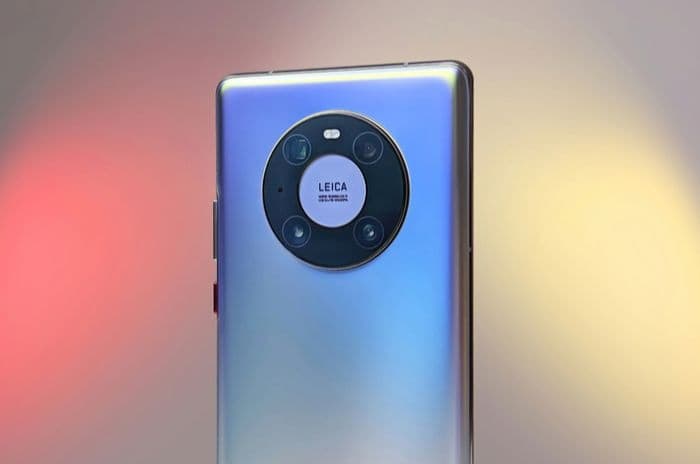 What does the Mate 40 series offer?
Huawei claims Mate 40 smartphones are more powerful than Apple's iPhone 12 series due to their Kirin 9000 chips containing 30% more transistors than Apple's A14 bionic processor.
Whether this claim stands up to independent scrutiny or not, it's true the Mate 40 has some impressive specifications. Here are some highlights for the most basic Mate 40 model:
6.5" screen with OLED display
Kirin 9000E 5G chip
8GB RAM
128GB or 256GB storage
4200mAh battery
50MP main camera
Five colours available: Mystic Silver, White, Black, Green or Yellow
The step up to the Mate 40 Pro brings extra features such as IP68 water resistance plus a bigger screen and battery among other features
Up another step and the Mate Pro 40+ comes with 12GB RAM and 256GB of storage space as standard, while the premium edition Huawei Mate 40 RS Porsche has 12GB RAM and 512GB of storage. These two models come in Ceramic Black or Ceramic White.
Camera focus
Huawei's smartphones have always been noted for their camera capabilities, and they have redesigned the layout on the Mate 40 series to incorporate a distinctive Space Ring Design with a central circle surrounded by lenses.
The main camera on all models is a 50MP f/1.9 SuperSensing Wide lens, although the additional cameras vary across the different models.
For instance, the standard Mate 40 comes with a 16MP f/2.2 ultra-wide lens alongside an 8MP f/2.4 telephoto one, while the Mate 40 Pro has a 20MP f/1.8 ultra-wide lens coupled with a 12MP f/3.4 periscope one plus a dual lens camera on the front.
It's no surprise the camera specs evolve as we move up to the Porsche edition of the Mate 40, although whether customers will want to pay over £2,000 for the improved functions is another matter.
Huawei's problems
These impressive new phones emerge against the backdrop of a difficult few years for Huawei, beginning in May 2019 with US sanctions which were then extended a year later.
The first sanctions caused problems for Huawei's relationship with Google, meaning they were unable to install Google apps on the open-source version of Android they use - for customers, that meant no more Google Play store.
From 2021, Huawei's own operating system HarmonyOS will be pre-built into their smartphones, moving them away from Android.
Read more about Huawei's smartphones and how safe they are.
The latest sanctions prohibit Huawei from using any technology or software in the creation of their chips, a far-reaching ban which means they have been stockpiling their supply of Kirin 9000 processors.
Yet that supply is going to run out at some point, and it could seriously hamper the production of any future editions of the Mate 40 as well as causing problems for future Huawei smartphones.
It was this tightening of sanctions which prompted the UK to decide Huawei equipment should be stripped out of the 5G network by 2027 - the quality and integrity of their technology is up in the air without access to the US technology they have previously used.
Despite their issues, Huawei won Smartphone Manufacturer of the Year at the recent Mobile Industry Awards 2020.