While evidence of good practice was found across the industry, the report concluded that the sector's support for vulnerable customers isn't applied consistently.
It recommends a new Code of Conduct should be developed to improve standards, along with systematic training on proactively helping vulnerable customers for frontline staff.
It's hoped these recommendations and others are taken forward by the energy industry and other relevant agencies.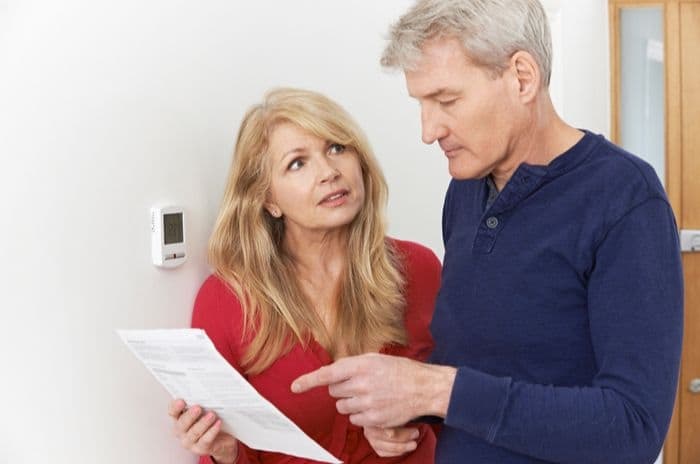 Credit: SpeedKingz/Shutterstock.com
What does the report say?
The report was delivered by the Commission for Customers in Vulnerable Circumstances, an independent commission launched by the energy industry's trade association Energy UK.
After taking evidence from suppliers, regulators and energy suppliers, they concluded the current service to vulnerable customers is 'inadequate and inconsistent'.
They highlighted that it isn't simply a case of inconsistency between different suppliers of all sizes, but that poor application of responsibilities was found within suppliers.
Another key concern raised by consumer groups is the issue of self-identification and the problem that many customers won't willingly disclose themselves as vulnerable.
As such, the report recognised there are problems with identification of vulnerable customers, especially in relation to maintaining privacy and security.
Furthermore, the Commission found that vulnerable customers were disenfranchised by the lack of user-friendly communication methods.
This included customers over 65 who don't have access to the internet, and those with poor mental health who may struggle with speaking to suppliers over the phone.
Recommendations
The report made a series of specific recommendations to those working in the energy sector, Energy UK, Ofgem and the Government.
They also make recommendations based on seven strategic areas:
To end inadequate and inconsistent service.
A comprehensive regulatory framework which ensures suppliers meet minimum standards for vulnerable customers.
Proactive identification of, and support for, vulnerable customers.
A range of options should be available for customer communication.
Links should be effectively established between energy suppliers and support organisations.
The transition to smart energy systems should help and not hinder the experiences of vulnerable customers.
Customers struggling with energy affordability should be given both short-term support and helped to devise a long-term solution.
These are wide-ranging recommendations which would require a concerted effort on the part energy suppliers and others to deliver change for the sector.
However, as the report was commissioned by Energy UK who have more than 100 members across the industry, it's hoped they intend to take the recommendations on board.
Learn more about the rights of energy customers in the UK.
Vulnerability in the spotlight
Safeguarding vulnerable customers has been an important element of Ofgem's work in recent years.
In April 2017 they introduced a safeguarding tariff which was then extended in February 2018 for the most vulnerable energy customers in the country.
They also introduced the energy price cap which limits the amount energy suppliers can charge for each unit of gas and electricity they sell on to customers.
Action has been taken against several challenger suppliers to ensure they protect vulnerable customers and offer a good level of service to them.
Economy Energy were barred from taking on new customers partly due to requesting one-off payments to clear negative balances which Ofgem highlighted could have been damaging to vulnerable customers. Economy Energy subsequently collapsed a few days after the ban.
More recently, Solarplicity were given a similar customer ban. One of the reasons for this was the way vulnerable customers are identified and how debt support was handled.
Solarplicity have now made the necessary upgrades to their processes and it's hoped their vulnerable customers will receive the relevant support going forward.