Small energy firm Our Power ceased trading last week. Supplying around 31,000 domestic customers, the Edinburgh based supplier was a not for profit venture set up around four years ago.
Ofgem stepped in with their safety net procedure, protecting customer credits and ensuring continuity of supply while a relief supplier was identified.
Days later, the regulator announced they were appointing Utilita Energy Limited to take over these accounts, with transfers taking place over the next few weeks.
However, since the appointment it has been revealed that Utilita are one of two suppliers who have taken displaced customers who are, themselves, under investigation for poor practices.
Our Power are the 10th energy firm to fail in recent times, as a seemingly endless string of suppliers succumb to difficult market conditions.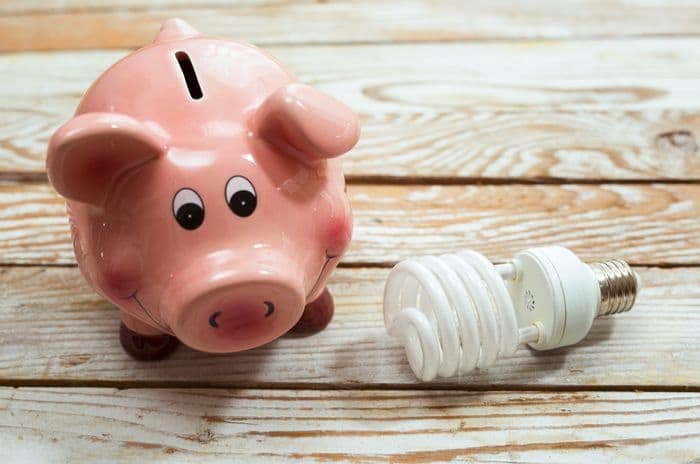 Doing well out of other's mistakes
It appears that, in the energy industry at least, one man's loss really is another man's gain. Although times are tough for suppliers with tight profit margins, displaced customers have provided a welcome boost for many other small and medium suppliers.
Over the last year, customers of failed energy suppliers have numbered more than 800,000. All these accounts have been freely given to other energy suppliers, under the supplier of last resort (SoLR) scheme.
One of the SoLRs who has taken the lions share of accounts is Ovo Energy. In total, they've acquired more than half a million customers from failed suppliers, inflating their customer base to more than 1.5 million.
This gives them a market share of 4.9%, which is within striking distance of the smallest of the 'big six', npower, who currently hold a 7.7% share of the UK energy market.
All of those customers came from the collapse of Spark Energy and Extra Energy, but the Chief Executive of Ovo, Stephen Fitzpatrick, has indicated that they'd take more if they could, commenting;
"...we are prepared for more if the right opportunities arise,"
He claims that the reason Ovo remains profitable is that they don't partake in what he calls 'the race to the bottom'. He claims many suppliers are deliberately undercharging on new accounts as a means to rise to the top of the price comparison tables, but that these cheap tariffs are unsustainable.
SSE said something very similar in recent weeks, calling such practices 'irresponsible'.
Under investigation
Many of the customers of failed energy firms have already suffered at the hands of their previous suppliers, often citing terrible customer service in the lead up to them going bust.
As such, the decision by Ofgem to appoint suppliers of last resort who themselves are under scrutiny for customer care issues has been viewed by some as questionable.
Both Utilita, appointed at SoLR for Our Power, and Ovo, who have taken on more than half a million accounts, are currently being scrutinised by Ofgem for customer service issues.
Utilita were flagged up by the regulator in September last year as part of their review into how suppliers deal with customer complaints.
They were one of 11 suppliers ordered to improve their practices, and one of only three for whom the regulator went as far as to open compliance cases for.
Utilita have commented on their appointment as SoLR for Our Power, saying that they have made 'vast improvements' in customer service, and that they were thoroughly reviewed by Ofgem before being handed the 31,000 customer accounts.
Ovo, the UK's biggest winner out of the recent spate of collapses, is also being investigated by Ofgem. This case relates to issues identified in the winter of 2016-17 when the supplier is thought to have been inaccurate in their statements of energy use to their customers.
Although they are yet to be found non-compliant by Ofgem, the regulator is concerned that estimates Ovo gave its customers were incorrect. They said this could lead to inaccurate bills and are investigating how deep the problem runs.
Ovo say that this investigation relates to 'historic customer issues' and that it is not a true reflection of Ovo today.
Costing UK bill payers £117m
Suppliers of last resort have a right to claim back the costs they've incurred in taking on these accounts. This includes the cost of setting them up, as well as the maintenance of any credit balances they held with their old supplier.
This is paid back to the supplier from other energy suppliers, who then pass on this cost to their customers. In effect, every person who pays an energy bill is paying for these companies who have failed.
Previous estimates suggested the collapses will end up costing UK bill payers around £80m. However, a recent claim made by Octopus Energy for the costs associated with taking on 90,000 customers from failed supplier Iresa gives us a little more insight into what the real figure could be.
Octopus have successfully claimed £13.2m for those 90,000 customers, a far higher rate than was originally predicted.
If all the suppliers of the 800,000 displaced customers claim at a similar level, the cost of supplier failures would be in the region of £117m. That's as long as no more suppliers go bust.
As well as this, many of the failed suppliers missed payments into the Renewables Obligation Scheme. The latest estimate of the shortfall stands at £58.6m, money which has already been distributed and needs to be paid back.
Ultimately these costs will all be passed on to the bill payers, as suppliers can little afford to marginalise their profits any more than they already are. Recent research suggests that the individual impact of supplier failures in the UK will cost every one of us an extra £6 a year on our bills.