Universal Credit 101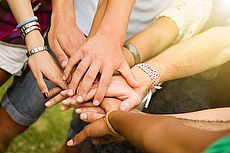 IT'S a year since Universal Credit, the biggest change to UK benefits in half a century, began to be rolled out.
The new system combines six types of benefits into one and will, according to its creators, simplify claims and ensure that working is always more attractive and worthwhile than claiming.
This is our guide to the basics of the new system: what it is; when it's being rolled out and how it's likely to affect different types of claimants including parents and those with flexible hours.
Don't need the details? Skip ahead to find out how to get ready.
What is Universal Credit?
Six key means-tested benefits will now be combined into one payment.
That's:
Income support
Income-based jobseeker's allowance
Income-related employment support allowance
Housing benefit
Working tax credit
Child tax credit
That one payment will be credited monthly, as opposed to weekly or fortnightly, and must be paid into a bank account.
One of the most obvious changes is that housing benefit will no longer be paid directly to the landlord, it'll be included in the payment and claimants will then have to pay their rent out.
The idea is that a monthly payment streamlines benefits and also makes them look more like a pay packet, easing the transition from claiming into the workplace.
The Government also hopes it will combat fraud.
Digital by default
Another big change is that Universal Credit will be digital by default.
That is, new claimants will have to go online to make their first claim and, after that, the payments will need to be checked and organised online.
This applies even to those without Internet access at home: they'll need to go to the local library or, maybe, get help at the local council or job centre.
Winners and losers
The Government predicts that 3.1 million households will receive more money as a result of these changes and almost as many, 2.8 million, will start receiving less.
It all depends on the combination of benefits, the amount of work and additional costs such as childcare and cuts to other benefits.
In general, childless couples are most likely to lose money.
Single parents, single people without children and couples with children are most likely to receive more.
However, that by itself is misleading because it's not taking into account all the factors mentioned above.
For example, according to research from the Joseph Rowntree Foundation, single parents could find that it doesn't pay to work more than 29 hours a week on minimum wage because, at the 30 hour point, they lose a lot of extra help.
Policy in Practice have a very basic universal credit calculator here.
Those already receiving benefits will get a more accurate prediction when they're notified about the change.
To give you an idea of some of the real world effects of the change, here's some more basic examples for different groups.
If your hours change a lot
People who have very variable hours will benefit from the system.
The new system's mandate to make working worthwhile means that it'll make automatic adjustments when claimants declare some work.
So, unlike the old system, claimants won't face losing all their housing benefits for working just a few hours in a job that may not offer as many, if any, hours the next week.
Instead, the monthly credit will be adjusted down.
If you're a parent
The Government wants to get more low-income families with kids under five into work so in a couple one person can be recognised as a carer and the other as a single person, increasing the amount of overall benefits.
Some analysis, such as the example above, predicts that lone parents will generally lose out, however.
Remember, however, that all benefits are still subject to the £500 a week cap, regardless of the number of children being supported.
When does it start?
It officially began in October 2013.
But, in an attempt to avoid chaos, it's being rolled out incredibly slowly, area by area and first only to those who are newly out of work.
The first areas to move to Universal Credit were Hammersmith, Inverness, Rugby, Harrogate, Bath and Shotton, where single, newly out of work claimants were signed up.
By Christmas this year, the DWP say the scheme will be operating across the North West of England for almost everyone who would have otherwise be making a new claim for Jobseeker's Allowance.
Then in February 2015, the national roll-out begins for single people who would have otherwise claimed Jobseeker's Allowance.
Those already receiving benefits will start to be moved mostly when they have a significant change of circumstances, such as starting a new job or when a child is born.
Again, slowly is the key word here: the Government doesn't expect to finish this process until 2017, and for existing claimants there is some suggestion that it could take until at least 2018.
All in all, those who haven't heard about changes to their benefits shouldn't be panicking yet, particularly if their circumstances haven't changed.
Preparing for Universal Credit
Three big departures from the old benefits system might need a bit of preparation.
1. Monthly payments, monthly budgets
A change in payments can unstick even the most stable finances so watch out for the fact that Universal Credit will be applied just once a month.
It may be worth moving major outgoings such as rent and bills to just after the payment is made to ensure some peace of mind: that way, essential money can't get accidentally spent and send you into arrears.
For more tips on all kinds of budgeting in our guide here.
2. Getting the best bank account
Universal Credit must be paid into a bank, building society or credit union account or into some prepaid card accounts.
That might affect you in a number of ways.
If you've been thinking about switching accounts it might be best to do it before the change to avoid confusion.
Our guide to current accounts is here.
If you haven't got an account for any reason - debt or bankruptcy, or just worried about overdraft fees - there are basic available accounts which might meet your needs best.
They're not very well advertised but our guide goes through all the available options and includes details on eligibility requirements.
Managed ('jam jar') accounts and prepaid cards are also options but be aware that they charge even for basic services like getting cash out at an ATM. Click through for more information.
3.Getting online
Finally, Universal Credit aims to be an almost entirely online service.
Whether you need to make a new claim, have a change in circumstances or just want to know what date your payment's coming in, it'll be easiest on the internet.
Of course, you could always check up on your claim at a library or community centre, using free or cheap wi-fi (find your closest) or using 3G on your phone, if you have it.
But if you've been putting off getting a home connection, this might be time to do it.
Have a look here for our postcode search, which shows all the providers available at your home, and a full guide to everything you need to get started.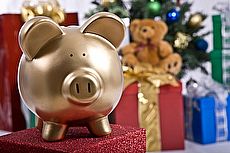 8 December 2017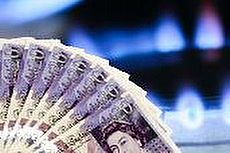 8 December 2017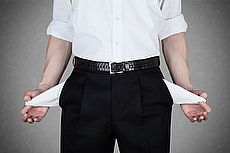 7 December 2017
Follow us or subscribe for FREE updates and special offers