I have a mental illness. Should my bank help me?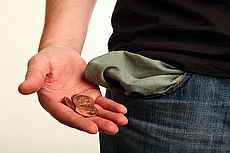 "I have bipolar disorder. When I'm ill, I spend and, often, I borrow to do it. When I get better I'm left with the debt. Should I ask my bank for help? And what could they do if I did?"
Debt and mental health are closely linked.
When Moneysavingexpert polled people who considered themselves to have had a mental health problem in 2011, about 50% said they'd also had a serious debt problem.
Just 10% of those who'd never had mental health problems could say the same.
More scientific studies have found a less dramatic, but still very significant, link.
A 2008 study published in the journal Psychological Medicine found that 23% of participants with a mental disorder were in debt compared with 8% of those without a disorder.
There's also evidence that being in debt can itself lead to mental health problems.
A study from 2005 published in the Journal of Economic Psychology found that those with high levels of debt were also highly likely to have less than 'complete psychological well being' and another one from 2012, found that debt doubled the chance of being diagnosed with a mental illness, for example.
Since the problem is well established, several bodies - including the regulator the Financial Conduct Authority (FCA) and The Lending Standards Board, an industry group - regulate lenders' responsibilities in this area.
In addition, broader legislation such as the Equality Act and the Data Protection Act protect the most vulnerable customers under law.
How can lenders help?
Under the Lending Code, lenders agree to take extra care when dealing with customers who have a known mental health problem.
The code asks for some basic understanding from banks and building societies - flexibility when the consumer asks for a new repayment schedule, for example - and recommends that lenders start a dialogue with their customers about the issue.
That includes a 28 day period during which the borrower can go away to find supporting information for the lender.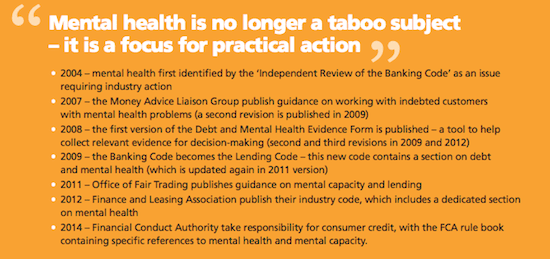 SOURCE: Money Advice Trust April 2014 report, available here [pdf].
Many larger financial institutions have specialist staff trained in the debt problems mental health issues can lead to and the Lending Code states that, where these staff are available, people should be fast tracked straight to the help they need.
Lending Code
Lenders should:
Be flexible and helpful
Give 28 days grace period
Avoid calling in debt collectors
Finally, when a lender knows that a borrower has a mental health problem they should try to avoid referring debts on to a third party debt collection agency.
The FCA also have rules on how banks should help vulnerable borrowers.
These are based on the Office of Fair Trading's guidelines (the FCA has yet to issue a document on this issue specifically) which state that lenders should try to identify borrowers who might have mental capacity limitations and work with them to reduce the risk that they'll fall into unmanageable debt.
The OFT guidance says lenders must provide:
Clear information: including full explanations about credit agreements and their associated risks.
Adequate time to consider information: lenders should never pressure consumers into making a decision, use their right to set off debts or ask them to do so without sufficient information.
Stringent assessment: once lenders know that a consumer is vulnerable they should take more time to assess their ability to meet repayments.
Working with advice agencies and social workers
It's not necessary for those with a mental health problem to use an independent advice agency, a health or social care professional or a trusted friend or relative to get in touch with their lender.
As the Mental Capacity Act 2005 and the Adults with Incapacity (Scotland) Act 2000 make clear, however, these workers can never get involved without the borrower's express consent and may not presume incapacity to make decisions unless lack of capacity is specifically proved.
However, many people do choose to get advocates to help relieve the pressure.
You can find out more about advocates on the Rethink mental illness site and, under the Lending Code, banks should offer support for those that do want to go down that road.
Support workers often make lenders aware of a mental health problem using the Debt and Mental Health Evidence Form (DMHEF) [pdf].
If you click on the link above you'll see that the DMHEF is a short eight question form that briefly describes the nature of the person's mental illness and its effects. There's also a space for the borrower to include a statement detailing their problem.
Disclosure dilemma
So far we've talked about the rules that govern how lenders should operate at their best.
Unfortunately, though, lenders aren't always at their best.
Many people with mental health problems fear that, having been open about their problems, they may lose control of their finances or find it difficult to ever borrow again.
Mind, the UK's leading mental health charity, has warned that disclosing mental capacity information to financial providers is fraught with difficulties.
"In theory, it may be desirable for people to be open about their mental health condition [with creditors], but prejudice and discrimination abound, so revealing it may have negative consequences," the charity said.
However, the financial services industry has become much more aware about the mental health of their customers even since 2012, since we first wrote this article.
Note also that declining credit based on a known illness or disability which may result in mental incapacity could constitute disability discrimination under the Equality Act 2010.
Both the FCA and the Lending Code guidelines are not intended to profile customers. They should be a trigger to offer a higher level of support to potential borrowers.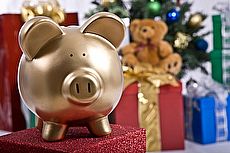 8 December 2017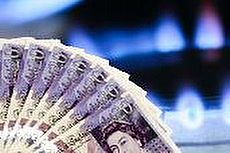 8 December 2017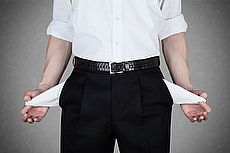 7 December 2017
Follow us or subscribe for FREE updates and special offers