Banking support to improve for vulnerable people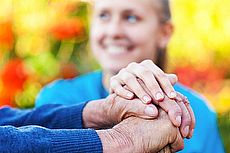 ©iStock.com/Barabasa
VULNERABLE customers are to become a key concern to banks as the Financial Conduct Authority (FCA) wants them to improve their support.
Anyone at any stage can become vulnerable; with age, disability, physical and mental illness being the main contributing factors.
But according to a paper released by the FCA, banks lack policies on consumer vulnerability and fail to offer the tailored support and understanding needed.
Martin Wheatley, CEO of the FCA said, "We now want consumer vulnerability to become central to firms over the next five years".
It's no coincidence then, that the British Bankers' Association (BBA) has just published the first in their series of best practice guidelines [pdf], aimed at supporting people with critical and long-term illness.
Why improve now?
By law, the Equality Act 2010 prevents banks from discriminating against people with long-term physical or mental illness.
It's not about us dictating to the industry about how to behave. It's a dialogue. And we want this to go to the heart of the conscience of every major firm.
Martin Wheatley, CEO FCA
And other organisations, such as the The Royal College of Psychiatrists, regularly publish guidelines advising banks on best practice, particularly when it comes to mental health policy.
But while banks can't openly discriminate against people, up until now they have neglected to cater to the specific needs of vulnerable people. Partly because they have never been made to.
Now, the FCA has started to take notice. And while they aren't forcing banks to update their policies, they are offering strong suggestions about what needs to change.
The video below outlines the views of the FCA, Mr Wheatley said of the paper, "It's not about us dictating to the industry about how to behave. It's a dialogue."
BBA guidelines
Enter the new BBA guidelines. These cover physical or mental illness that lasts a year or longer and which may require ongoing care, support and treatment.
For a start, banks say they'll begin training more specialist staff, equipped to empathise with people with long-term conditions. They would have flexibility to make decisions outside the usual restrictions of call-centre transcripts.
There would also be more training for frontline staff, so those working in call centres and branches would be able to listen out for "triggers" that might alert them to someone in need of extra support.
Bank staff would then be able to take action. This could be simply making a note on the person's records, or referring them to a well-trained specialist adviser for extra support.
Empathic banks
In the past, family members and carers have found it very difficult to temporarily gain control of a vulnerable person's finances.
The plan is for this to change, with the bank itself following up if there are any problems getting authority.
And recognising the complexity of being a carer, they would also offer the same specialised support to them.
The banks are already working with charities and other organisations to get insight into providing better support and they plan to continue to call on them when outside help is needed.
Macmillan Cancer Support, The Royal College of Psychiatrists and the Stroke Association have all had input so far.
And soon, the BBA is going to release further specific guidelines on supporting those who are recently bereaved, have hearing loss or have fluctuating mental capacity.
The BBA is keen to emphasise it's an entirely new way of working, all about "empathic standards of service".
A good sign
These new guidelines are very much in line with recommendations from the FCA, which should be a good sign that banks are taking the issue seriously.
Without specific regulation however, it's still up to the banks themselves to what extent they comply.
And since individual banks are expected to build their own policies, it remains to be seen how the new system will pan out.
After all, as we've already mentioned, there have been similar guidelines available for some time now.
That being said, Natwest and The Royal Bank of Scotland have also just launched an ATM card with bigger fonts and tactile markings designed for people who are blind and visually impaired.
It's certainly another step in the right direction, although it's likely many people will be thinking it could perhaps have come a little sooner.
Data worries
In a system previously about strict rules and scripted call centres, this more personal approach to banking is going to take some getting used to - for banks and for customers.
Banks may keep a closer eye on people's accounts, looking out for signs people need extra support, by checking for unusual spending patterns for example. But they say they would only do this with consent.
They'll also need to record different kinds of personal information than before in order to provide more tailored support. For example, details of a person's illness, or making note of any concerns expressed to the bank.
But all these extra questions could well worry customers who may not feel comfortable providing so much sensitive information.
And on the other side of the coin, while the BBA has made reassurances data will be kept secure, it's likely the banks will also be trying to safeguard against potential fraudulent cases.
The FCA has echoed the importance of recording more customer details though; so it'll remain up to the banks to convince people to open up.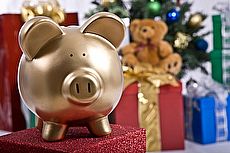 8 December 2017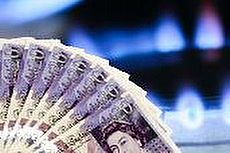 8 December 2017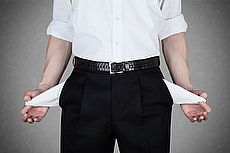 7 December 2017
Follow us or subscribe for FREE updates and special offers