Lovefilm: our review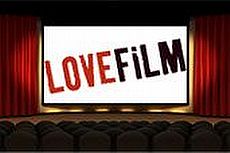 Lovefilm are now one of the UK's only options for DVD rental by post.
Find more about their streaming option Amazon Instant in this review or read on to find out more about their old school physical disc options.
We've been covering that part of the business since 2004 so this review is a definitive look at their strengths and weaknesses including customer service and those all important prices.
How it works
Since their streaming service became Amazon Instant in February 2014, Lovefilm have only offered one pay monthly rental package.
The deal is for two discs out at a time with unlimited discs every month and differs only depending on whether or not you have Amazon Prime, their £79 a year free shipping deal.
| | | |
| --- | --- | --- |
| DVD rental by post with Prime or Prime Instant Video | £6.99 | More details |
| DVD rental by post without Prime or Prime Instant Video | £7.99 | More details |
| Amazon Instant Video | £5.99 a month or £79 a year with Prime | More details |
This change means that there's no longer any way to rent games through Lovefilm and the pay as you go rental option has also bitten the dust.
30 day free trial
What is still going is Lovefilm's long running 30 day free trial which gives new users enough time to test drive the service.
Cancelling before the end of the free trial, or later, is pretty painless. It can be done online via your Amazon account with no need to call to confirm/face a sales pitch.
Cancellation will take effect from the next billing cycle (e.g. if you miss the end of the free trial deadline you will be charged for a month's service).
Also remember that, as with any by post service, outstanding DVDs must be returned before the end of the free trial or before the end of the next billing cycle to avoid being charged for another month.
Cheaper elsewhere?
There's only one other DVD rental by post site in the UK now, since Blockbuster stopped rental by post in late 2013, Cinema Paradiso.
They are more expensive than Lovefilm but they do have more options. Here are their deals:
The other option, of course, is online streaming. At this point it's much more convenient, cheaper and easier than DVD rental by post but the downsides are:
Limited selection: not of very popular new or older films but of much older films (classics from the 40s and 50s) and of foreign films, too.
Slow broadband: those with slow broadband speeds may have trouble coping with streaming services. Usually they require at least 2Mb and, more importantly, a consistent connection.
Broadband usage: streaming will also use up broadband usage allowance so it may not suit those that don't have unlimited deals.
Tricky for those with poor digital skills: though you do still have to pick the DVDs online and another option would be getting better skills!
Is Lovefilm any good?
Lovefilm is still one of the best ways to rent DVDs by post.
DVD library
Lovefilm have over 80,000 DVDs (including bonus discs) on their shelves, almost every single DVD currently available for rental in the UK.
In fact Jason Norris Lovefilm's Online Marketing Manager told us that, "if for some reason we didn't have a title, members can request we get hold of it and we will try. This is something we will always try. The usual reason we do not have a title is that it is not out in UK format region 2."
Sometimes titles are unavailable, however. For example, a few years ago a spat between Lovefilm and Universal Pictures resulted in many mainstream titles being unavailable for a number of months.
Online streaming
Lovefilm's streaming library used to be included with most rental packages.
Now, though, Amazon Instant Video is a separate service that's available for £5.99 a month.
Customer experience: online and on TV
Cleanly designed, without n'er a broken link in sight, the ability to look for rental films through the Amazon website is definitely one of Lovefilm's biggest assets.
It's exceptionally easy to navigate around, add titles to a rental queue and find answers to common problems - in other words, do all the things that'll allow you to get hold of the films and games you want with as little stress as possible.
We're also pleased to see that Lovefilm have taken a leaf out of Cinema Paradiso's book and added in multiple rental lists to make it easier to manage your DVD rental subscription when you're sharing.
Customer service
As you might have gathered, the vast majority of feedback we've got about Lovefilm down the years - and certainly, our own experience - is very positive.
For such a big company, that's pretty impressive.
When we do hear complaints it's usually about speed of turnaround.
This complaint is worrying because, for unlimited users, the faster titles arrive the better the value for money.
Lovefilm have admitted to 'throttling' very heavy users of their unlimited service but we would note that users should remember that Lovefilm are constrained by the service of the Royal Mail, so don't expect discs to arrive faster than a 1st class letter would.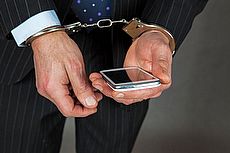 23 November 2017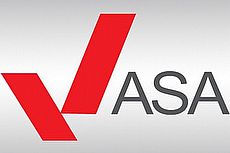 23 November 2017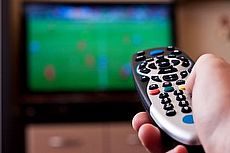 15 November 2017
Follow us or subscribe for FREE updates and special offers