What should I do with old £1 coins?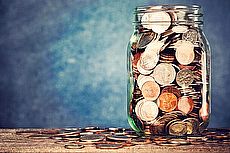 ©iStock.com/CatLane
"I've heard that if I still have old £1 coins after October this year, they'll be worthless. Is this true?"
The new £5 notes have been with us for a while now, and aside from keeping an eye out for the remaining Jane Austen note their novelty has largely worn off.
In September this year it'll be joined by the polymer £10, and we've also got the replacement of the "round pound" with its 12-sided successor.
There's been plenty of publicity surrounding the launch of each new denomination, and most of us know we have limited time to get rid of the old versions.
But what do we do if we miss the deadline, or if we'd just like to clear out the small mountain of old and foreign coins we've managed to collect over the years?
The situation differs depending on whether we're dealing with old banknotes or coins.
Old coins
Most of us have a stash of foreign small change and the odd old British coin somewhere in the house, but plenty of us also save more useful coins too.
At the start of 2017, the Government said they believed we've got around £1.3 billion stored in piggy banks and coin jars - with a third of those coins being £1 pieces.
With the introduction of the new 12-sided £1 coins, we should be making every effort to dig them out and get them exchanged before October 15th 2017.
That's the last date retailers and banks are obliged to take them; after that it's up to each outlet whether they choose to accept them or not - because technically they'll be worthless.
For a limited time after October 15th, banks and post offices should accept old £1 coins if they're being deposited into a customer's account, but it's unclear at present how long this grace period will last.
Change for £1
March 28th: new coin comes into circulation
October 15th: shops should no longer accept old £1 coins or give them as change
It's the same situation with all coins that are no longer legal tender, and the Royal Mint have the following polite but stark advice:
"It is our understanding that some United Kingdom high street banks are willing to accept demonetised coins from their customers. Please be aware, however, they are under no legal obligation to do so."
The sooner we can deposit or spend newly old coins the better - anyone trying to deposit old shilling pieces, which hung around after decimalisation as an alternative version of the "new" five pence piece, is really pushing their luck.
So what can we do with any old coins we still have if our bank won't accept them?
Donate them to charity
With the odd notable exception, many old coins are pretty much worthless, but when collected in large enough amounts they can at least earn back their scrap value.
Trying to cobble together enough to get a decent return is clearly not practical for us as individuals, but it's a useful source of income for many charities.
About half of those we asked accept old British and Irish money as well as foreign coins, while roughly half of those that said they didn't "officially" accept them told us that individual branches may have their own arrangements for collecting them, so it's worth checking before tripping down there with a bag of otherwise useless loose change.
Oxfam, for example, accept collectible coins and stamps rather than outdated loose change and used postage, but many of their branches accept small denomination foreign currency for collection and reimbursement by Travelex.
The Alzheimer's Society ask that anyone who has old money to donate fill in this form; they'll get back in touch with details of their nearest office.
People in Northern Ireland can donate their old coins (and notes) to Age NI, either by dropping them off in their nearest branch, or posting them - the full details (including how to get a collection box for community clear-outs) are available on their website
But the most convenient way for many of us to put our old coins to good use will be by popping into Marks & Spencer.
In 2005 they went launched a scheme called Change4Change in collaboration with what was then Breakthrough Breast Cancer, collecting old and foreign currency at their bureau de change. When Breakthrough Breast Cancer became Breast Cancer Now, the scheme was renamed Cash4Coins; 128 M&S branches still participate.
Old banknotes
The new fiver is just the first of the polymer notes we can expect to see in the next few years: in September this year we'll be able to get our hands on plastic tenners and the polymer £20 is due for release by 2020.
For most of us, spending our old £5s and tenners before they're withdrawn shouldn't be much of an issue - but some people do hoard their notes rather than banking them. So what do we do if we find the notes we've got are no longer legal tender?
The Bank of England guarantee that genuine notes will retain their face value for all time - and while high street banks are under no obligation to honour them, many will for some time after they're officially withdrawn.
Let's use the Houblon £50 as an example.
The Houblon £50
In 2011, the Bank of England introduced a new version of the pink £50 note, featuring the double act of entrepreneur Matthew Boulton and engineer James Watt rather than Sir John Houblon on his own.
But the Houblon note stayed in circulation - as much as £50 notes tend to circulate - until 2014, when the Bank announced they'd be withdrawing it from legal tender with three months' notice.
From May 1 2014 anyone trying to use one to pay for something should have been told it wasn't possible - but most banks and building societies would swap them for the newer note or different denominations until the end of October that year.
When the new fiver first appeared last September, it began the official notice period for the old paper £5 note, giving us until May 05 2017 to get rid of them. After this point it will be up to the discretion of the retailers, banks and building societies whether to accept them or not, and for how much longer if they do.
I promise to pay the bearer
If our local organisations won't accept the old notes any more, the Bank of England's promise to pay the bearer remains steadfast: they honour genuine old notes for all time.
They accept them in person at their headquarters in Threadneedle Street, London, or by post; they advise those thinking of posting their old money that this is at their risk, and "therefore recommend that appropriate measures are taken to insure against loss or theft".
There's a form to fill in [pdf], and anyone who has more than £1,000 in old notes must also send copies of photographic ID and proof of their address.
Those swapping £50 or less will be reimbursed with cash, or via BACS transfer to their bank account if so requested; exchanges of more than £50 will always be transferred electronically.
There's more information, including a list of acceptable proofs of ID and address, on the Bank of England's website here.
Holders of banknotes issued by the three Scottish banks and four Northern Irish banks authorised to issue them should have similar protection - but it's worth contacting the Association of Commercial Banknote Issuers, whose details are here.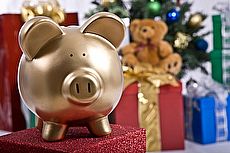 8 December 2017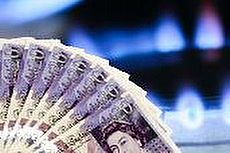 8 December 2017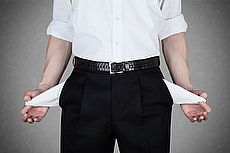 7 December 2017
Follow us or subscribe for FREE updates and special offers