MORE than 1.8 million energy customers each received a rebate of £135 to help with costs last winter, Ofgem says.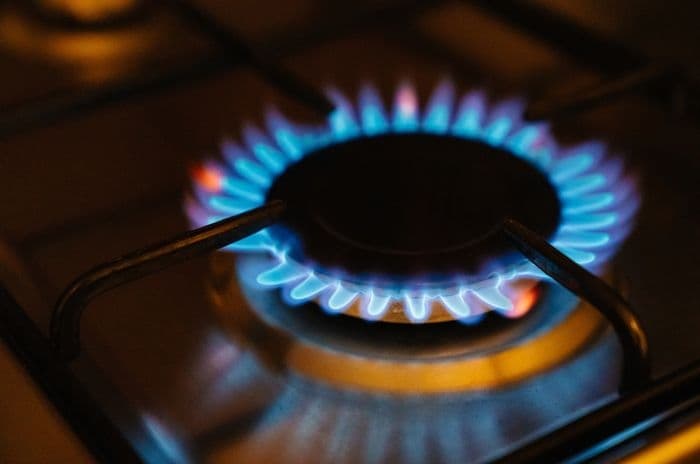 Credit: MashaSay/Shutterstock.com
The watchdog's annual report into the Warm Homes Discount scheme (WHD) also reveals that a further half a million households received some form of support under the scheme up until April 2014.
In total, suppliers involved in the scheme last year spent almost £291 million in the form of rebates, discounts, debt assistance and energy saving advice - some £24 million more than they were obliged to.
Who qualifies?
The Warm Homes Discount scheme came into effect in April 2011, and runs for four years.
Only energy companies larger than a particular size are required to take part. Last year First Utility and Utility Warehouse became big enough to join the scheme.
A full list of this year's participants can be found here.
Over the four years of the scheme, they're expected to provide £1.13 billion of support to those in, or at risk of, fuel poverty.
Rebates are the simplest form of support, provided automatically to older, fuel poor, pension age households - known as the "Core Group".
They account for some 1.24 million rebates worth roughly £167m - on top of the Winter Fuel Payment.
Then there's what's referred to as the "Broader Group".
Government regulations state that this includes anyone receiving state pension credit, and people who receive income or employment support and have a child under the age of five, or who also get some form of disability premium.
Suppliers can suggest their own additional eligibility criteria to help target more fuel poor customers, as long as they meet with Ofgem's approval.
The result of every energy company involved doing just that was that they spent a total of £81.7 million in the form of almost 605,500 rebates to vulnerable customers.
The minimum target was £47.4 million for more than 350,000 households - which means the energy companies exceeded their obligation by more than 72%.
Scottish Power provided more than double the required number of rebates, with E.ON and British Gas spending almost twice as much as they were obliged to.
SSE - who back Atlantic, M and S Energy, Scottish Hydro and SWALEC - spent 72% more than their minimum broader group requirement.
EDF spent 40% more than they were obliged to, while Npower paid rebates to an extra 12% of households under their broader group criteria.
None of these payments affect a customer's eligibility for cold weather payments or the winter fuel allowance, details of which are here. (link to bottom)
Other WHD support
The final two forms of assistance that count under the scheme are legacy spending and industry initiatives.
Companies can spend as much as they like on these, but the amount that they can count as WHD spending is capped.
Legacy spending
Before the WHD was introduced in 2011, suppliers could sign up to a voluntary scheme to help vulnerable customers, offering their own discounted tariffs and rebates.
Legacy spending covers the cost of transition from those earlier tariffs and payment schemes to the WHD.
Of the Big Six providers, all but British Gas claimed some degree of legacy spending under the WHD last year.
That doesn't mean British Gas doesn't have legacy tariffs or rebates, just that it chose to concentrate its efforts on Broader Group rebates and industry initiatives instead.
Each of the others offered one discounted tariff, with the benefit to customers ranging from around £75 to £471, at a total cost of £17.9 million.
Meanwhile the rebates on offer ranged from £54 to £200, at a cost of £4.5m.
Industry initiatives
These include energy efficiency advisor training, plus efficiency advice and measures for customers, debt assistance, referrals to other support services and helping people with benefit entitlement checks.
Suppliers must submit their initiatives to Ofgem for approval.
Between them, they're allowed to spend up to £30 million a year on approved schemes under the WHD, but last year they spent just £23 million.
Ofgem says 60% was spent on debt assistance, compared to 70% the previous year.
When suppliers do offer debt relief, it must be as part of a package including energy advice and financial advice.
Last year 17,006 customers - 10% of the total helped by the WHD, and down 5,032 from 2012-13 - received debt assistance, with the average relief award being £791, up from £692 in 2012-13.
Almost 121,000 people were given energy advice or energy efficiency advice, either on its own or alongside another form of support, including referrals to other services or benefit entitlement checks.
Meanwhile, 3% of the initiatives money was spent on training almost 6,000 energy advisers.
First Utility concentrated almost all of their initiative spending on training advisers.
British Gas, EDF and Npower spent the bulk of their initiatives money on debt assistance alone.
Scottish Power spent about 40% of their initiative money on providing energy advice alone.
The other providers funded initiatives that covered several types of support.
All good things?
The WHD was planned as a four-year scheme. At present it's due to close in April next year, although the Government has proposed extending it for a fifth year.
This winter, Ofgem says suppliers will provide some £310 million of support, with rebates increased by £5 to £140.
Co-operative Energy and Ebico (who provide Equipower and Equigas) now qualify for the scheme, which means more households will benefit.
But if the scheme doesn't get extended, or if a customer doesn't qualify in the first place, there are a few other options.
Eligibility for the cold weather payment reads a little like that for the WHD, but it's paid by the Government, via local benefits and pensions offices.
Payments are made when the local temperature is recorded as, or forecast to be, an average of 0 degrees Celsius for seven consecutive days.
Those who qualify should automatically receive £25 for each seven day period of such weather between 1 November and 31 March.
The winter fuel payment is a tax-free one-off payment for people who have reached state pension age. This year it's expected to be between £100 and £300, depending on an individual's circumstances.
Finally, there are also various grants available, including those for making homes more energy efficient, and others that help with payments.