Vodafone offering a year's free Netflix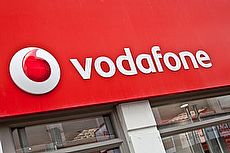 MOBILE operator Vodafone have extended the length of their free Netflix incentive to a year for people signing up to certain packages.
The 12 month two-screen subscription, worth £89.88, is being offered to those who take 4G Red Value, SIM only, and Red+ Sharer bundles with at least a 6GB data allowance.
People taking bundles with 4GB are being offered a six-month subscription instead, worth £44.94.
Not cheap
With the SIM only deals, customers must be willing to pay at least £24.30 a month on a 12-month contract; for that they'll get 6GB of data with unlimited minutes and texts, and access to Netflix for the length of their contracts.
People after a new phone will need to commit to paying at least £36 a month on a 24-month contract in order to qualify for 12 months of free Netflix; that'll get them 8GB of data, unlimited calls and texts.
Depending on the handset they're after, that monthly price could go up significantly: someone wanting an iPhone 6 or Samsung Galaxy S6 will be looking at a monthly bill of between £50 and £60 for the same allowances.
It's not just Netflix - customers can always choose to have free access to Spotify Premium, Now TV, or Sky Sports Mobile TV instead.
What's more, people buying a handset who choose something other than Netflix will get them free for the full two years of their contracts, not just a year.
The rise of 4G
When it was first suggested that Vodafone might start offering Netflix gift subscriptions, we said it might well take such an incentive to get many people to consider moving across to 4G.
Never mind whether it was available or not - which tends to be the gripe now - more than half of those surveyed at the time said they weren't bothered about the improved internet access 4G promised. Another 22% said the extra cost of 4G was a barrier.
A year and a half later, and 4G has taken off. Ofcom say 4G now accounts for 45% of smartphone subscriptions, or 28% of all UK mobile subscriptions.
That figure will only increase now that new subscriptions with the four main networks are all based on 4G. While some of the virtual network operators still sell 3G packages, others like GiffGaff and relative newcomer iD sell 4G as standard.
Meanwhile Vodafone say their 4G customers are using up to four times as much data as their 3G customers.
Given how much data streaming video can eat up, perhaps it's not so surprising that they're limiting their Netflix deals to customers willing to pay for at least 6GB a month.
Wi-fi calling
At the same time as relaunching their Netflix deals, Vodafone have become the latest network to start offering integrated wi-fi calling to their customers.
The service will be available to pay monthly customers with a Vodafone Red tariff and a compatible handset, and who are already connected to a wi-fi network.
If the standard mobile signal is somewhat lacking, the phone will automatically connect using the wi-fi signal instead, with some caveats.
Calls to and from UK landlines and other mobile networks will be allowed, but those made to non-geographic numbers (eg 08, 09, and 118), international calls, and those made using wi-fi while roaming are excluded.
Unsurprisingly they're keen to suggest that their recently launched home phone and broadband service will make an ideal partner for the service, because of their broadband's "beamforming" technology.
This, they say, concentrates and focuses wi-fi signals towards compatible devices, providing a stronger wi-fi signal where it's needed rather than weaker blanket coverage over the whole home.
And while Vodafone may be trailing some months behind EE regarding integrated wi-fi calling, they're arguably still ahead of Three and O2.
Customers with these networks must install and use a standalone app if they want to make calls over the wi-fi network.
O2 say they're trialling integrated wi-fi calling, but won't roll it out until they're also ready to launch VoLTE; Three were scheduled to start rolling out their "4G Supervoice" service last week, but seem to be sticking with their Intouch app for wi-fi calling.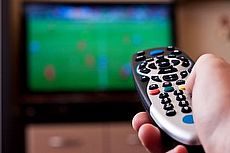 15 November 2017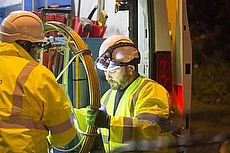 10 November 2017
9 November 2017
Follow us or subscribe for FREE updates and special offers