GIFFGAFF are updating their monthly Goodybag bundles to offer 4G as standard, as well as changing some of the allowances.
Perhaps most notably, they're making their £20 Goodybag completely unlimited - that is, with no limits on data allowance, minutes or texts.
They're also working on giving their pay as you go customers access to 4G as well, saying they should all be 4G ready by mid October.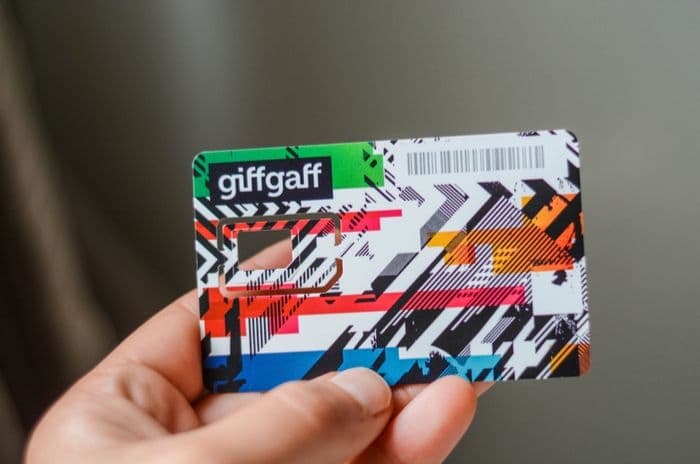 Credit: olesea vetrila/Shutterstock.com
But I can't get 4G
The move to 4G has been met with apprehension by some GiffGaff customers.
Replying to the announcement of the new goodybags on the customer forum, some said they had 4G capable devices but couldn't receive a 4G signal of any kind.
As GiffGaff rely on O2, this is largely down to how well the main network's 4G rollout is going; their 4G license requires them to provide coverage to 98% of the indoor population by the end of 2017.
At the time of writing, however, about 70% of the population should have access to their 4G network - but while the frequency O2 use, 800 MHz, is best for broad coverage and coping with buildings, it doesn't cope so well in areas with high demand.
Concerns about the availability of 4G services have led GiffGaff to issue reassurances to their 3G-only customers - and those who say they still struggle to get better than 2G - that they'll still have a full mobile service come September.
Even so, some of those subscribing to a couple of the 3G Goodybags will still suffer slightly as a result of the shake up, as their data allowances are reduced.
Here's the full breakdown of the new tariffs:
| | Package | Data | Minutes | Texts | Monthly price |
| --- | --- | --- | --- | --- | --- |
| GiffGaff | £5 Hokey Cokey | 100MB | 100+ | 300 | £5 |
| GiffGaff | £7.50 Goodybag | 500MB | 250 | Unlimited | £7.50 |
| GiffGaff | £10 Goodybag | 1GB | 500 | Unlimited | £10 |
| GiffGaff | £12 Goodybag | 2GB | 500 | Unlimited | £12 |
| GiffGaff | £15 Goodybag | 4GB | 1,000 | Unlimited | £15 |
| GiffGaff | £18 Goodybag | 6GB | 2,000 | Unlimited | £18 |
| GiffGaff | £20 Goodybag | Unlimited | Unlimited | Unlimited | £20 |
Existing customers who use the £12 and £15 3G Goodybags should take note of the new 4G allowances.
The 3G versions offered 3GB and 5GB of data a month respectively; in both cases the allowance will shrink by 1GB with the move to the 4G bundles.
GiffGaff say that more than three quarters of people who use the £12 3G Goodybag use less than 2GB of data per month, so they shouldn't be affected too much.
That said, those already signed up to GiffGaff can continue to take the 3G version, with its 3GB of data each month, until March 2016, when the operator say they will review the situation again.
But those who like the existing 3G £15 bundle are out of luck; from September 1st it'll no longer exist. They can either swallow the reduction from 5GB to 4GB of data per month for the same price, or move to the £18 bundle with its 6GB allowance.
Perhaps by way of consolation, the number of minutes per month in the new £15 and £18 bundles are double what they were - that's 1,000 minutes up from 500 for those with the cheaper package, and 2,000 up from 1,000 for those paying £18 a month.
Unlimited gets bigger
Oddly, those on the £20 3G bundle, with its unlimited data and texts and 2,000 minutes of UK calls, are being given the chance to keep renewing the package until at least January next year.
We say oddly, because the 4G version comes with unlimited minutes as well, making it one of just three completely unlimited deals available to UK mobile customers.
That unlimited data does come with a slight restriction, however: only the first 6GB used each month will be at 4G speeds.
That, GiffGaff say, is because "a small number of Unlimited members still use a huge portion of our available data".
So after they've used 6GB, people on this tariff will find browsing restricted to speeds of 256Kb between 8am and midnight.
GiffGaff say this shouldn't affect that many users, saying most "don't use anything like 6GB", but that the speed restriction will help reduce demand on the network while still allowing customers to use "regular data services".
The 6GB limit also applies to those who would like to use their phones for tethering - using their mobile phone as a modem, as explained here.
This marks a slight change in GiffGaff's policy.
Previously anyone with an unlimited bundle wasn't allowed to use it for tethering at all, but from September 2nd, those with the 4G unlimited goodybag will be allowed to - as long as they're within the first 6GB of data for the month.