VIRGIN Media will soon begin boosting the top speeds available to their customers, according to letters they've started to send out.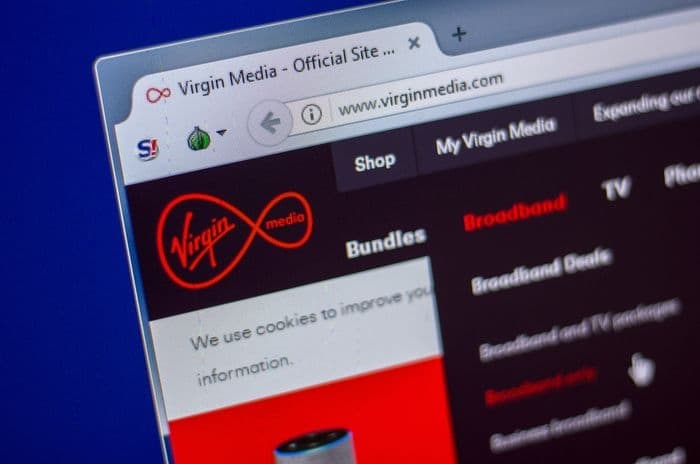 Credit: Sharaf Maksumov/Shutterstock.com
From the start of October, the letter says, users should start to see their maximum speeds increasing as the "free upgrade" is rolled out across the network.
Details are sketchy, but there is talk that the boost could see customers' speeds double - meaning a new top tier of 300Mb - following on from trials earlier this year.
Maintaining the mystery
Back in March and April, there was a spate of Virgin Media customers noticing they were getting much faster than usual connections and posting the results of their own speed tests.
In response, the ISP rather coyly said:
"We are always trialling new faster speeds and this temporary speed increase is free of charge."
And indeed, a couple of years ago they were trialling up to 200Mb connections - which never got any further than that.
This time, however, they're telling customers that something is coming.
What they're not saying, however, is just how fast that faster broadband will be - or whether they'll be increasing upload speeds at the same time.
And unlike BT, who moved their customers to the paid for version of BT Sport unless they got in touch to say they didn't want it, Virgin Media are letting their customers opt in.
In the terms and conditions is the following text:
"...all [customers] need to do to accept the upgrade is log on to their account online to confirm... if they want to stay as they are they can."
How fast, and how soon?
Previous speed boosts have taken from between 12 and 18 months to reach everyone on Virgin's gradually expanding network, but this next upgrade looks set to happen much more quickly.
Virgin say 90% of customers will have benefited by the end of 2015, and the remaining customers will be dealt with "in early 2016".
Back in December 2010 when they first announced they were going to provide a 100Mb service, it was initially available to customers in just four areas.
The next group of towns to get the early ultrafast service had to wait until spring 2011, but by 2012 some 10 million of the 13 million households with access to Virgin Media could get 100Mb.
So in January of that year they announced plans to start upgrading people to 120Mb at no extra charge.
By February 2014 they'd decided 120Mb wasn't enough and started advertising their current up to 152Mb deals.
Not that being signed up to the 152Mb package means that's what customers will get.
Ofcom data from February this year shows that those on Virgin's lower speed packages consistently get up to and faster than the advertised speed, but only 33% of 152Mb customers get speeds of at least 90% of that headline speed.

| | Overall average | Peak (8-10pm weekdays) |
| --- | --- | --- |
| Up to 50Mb | 52.5Mb to 53.3Mb | 51.5Mb to 52.8Mb |
| Up to 100Mb | 94.3Mb to 99.5Mb | 86.5Mb to 95.0Mb |
| Up to 152Mb | 129.5Mb to 135.8Mb | 115.0Mb to 124.5Mb |
Virgin wi-fi hotspots?
The news comes not long after the Telegraph reported that Virgin are also planning to extend their wi-fi network through the use of street cabinets and their existing customers' wireless networks.
Currently that network is pretty much limited to the central zones of the London Underground, the result of a contract with Transport for London to provide free wi-fi to 80 stations for the duration of the Olympics.
After the Games ended, the service continued - and was extended to 150 stations. It's now free for customers of the four main mobile networks as well as customers of Virgin Mobile and those with Virgin Media home broadband.
Should Virgin Media really be planning to restart their public wi-fi plans it's thought the service will work rather like BT's.
As well as installing hotspots in their street cabinets, much of the service will be provided by the Super Hubs of existing Virgin Media residential and business customers.
When they reported the story, the Telegraph even suggested that users would be given a free speed boost to encourage them to share their bandwidth.
Whatever the reason for the boost, it's well timed.
Last week Zen Internet became the first ISP to confirm they were participating in BT's first large scale G.fast trials, which started this month in Cambridgeshire.
BT hope to start deploying the up to 500Mb service across the UK in 2016/17, saying they expect it to be nationwide by 2025.
Whether any of us really need speeds up to 300Mb is another question - but the race to offer the lower end of "ultrafast" is hotting up.