Three customers baffled by 'free 0800' promotion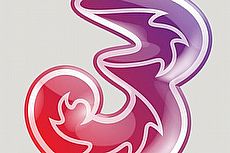 THREE customers were left baffled by the network's recent 'free 0800' promotion, the Advertising Standards Authority (ASA) has found.
The TV ads, which ran in March, claimed that "at Three we've made 0800 numbers free" and drilled home the point by creating a Singing Dictionary number, 24 hour Lullaby Line and other equally ridiculous phone lines that Three customers could now enjoy, free.
Confusing? Judge for yourself. SOURCE: Three/Youtube.
Except that most of them couldn't. 0800 numbers are only free to new customers; existing customers have to pay more or upgrade for free premium rate calls.
Three should make sure that their advertising has fewer "ambiguous and contradictory messages" in future, the ASA said.
Three baffles existing customers
Three's 'free 0800' TV spots included three different messages which could easily confuse customers, customers said.
The opening message - "at Three we've made 0800 numbers free" - seems pretty clear and unequivocal and makes no mention of which customers will get free 0800 calls.
Similarly, at the end of the ad, the voice over says that, "all 0800 calls are free on our 24 month plans".
At the same time, however, the text on screen reads, "all 0800 calls free on new Three plans" (emphasis added).
No wonder customers were confused about who could benefit.
Three said they believed that a clear voice over and large superimposed text without any other distraction should have been enough for customers to understand who gets free calls.
Another 'free 0800' advert. SOURCE: Three/Youtube.
10 complainants and the ASA disagreed, however. They took from the ad that all customers could expect no additional charges to be incurred.
The 11th customer made their complaint about Three's 'free' message: they were told they'd have to pay £5 to activate free 0800 calls on their tariff and claimed that Three had increased the cost of the service to cover its promotion.
Three denied the claim and said that prices were set in line with inflation, network investment, market conditions, network capacity, the cost of data and handset prices. The ASA agreed but said that, like the rest of the ads, the 'free' claim was still misleading.
All in all, in trying to make 0800 numbers clearer and more transparent, Three have actually ended up confusing at least some customers even more.
It would be interesting to know how many existing Three customers have made 0800 calls over the past three months expecting them to be free, only to find they've been charged.
So, who does get free 0800 calls?
It's easy to have a pop at Three's mixed messages but their promotion does still stand and it's a good one (at least for some).
New customers that take out a new 24 month pay monthly contract will get free calls to 0800, 0808 and 0500 at absolutely no cost above their standard tariff,
Existing customers can also get free 0800 calls, but they have to switch to a new plan and may, as in the case of one customers complaining to the ASA, end up paying more every month although they will be able to keep their existing contract end date.
At the moment, Three customers that are not eligible for the promotion will be charged 15.3p per minute for 0800 calls.
Regular 0800 callers might find it is worth paying, then. If the charge is £5 that only equates to half an hour of call time.
It's also worth noting that on 26th June 2015 an Ofcom ruling will come into force that will make all 0800 numbers free from mobiles in any case.
You win some, you lose some
The guys at Three might have been left feeling a little red faced by the ASA, but they can rest assured they're not the only ones to have made a blunder when it comes to communicating policy changes.
Back in May, Vodafone announced a guaranteed price promise and criticised rivals EE and O2, who are increasing prices mid contract in line with inflation.
"Fixed means fixed," Mark Howe, Vodafone's Head Of Commercial Marketing said.
Fast forward a week or two and the operator revealed that out of bundle charges would increase from June, some by as much as 10%.
So, fixed means... what exactly?
Policy changes aren't always handled so badly, however.
For example, Three's Feel At Home promotion, which allows Three customers to use their normal call, text and data allowance when abroad, has been supported by a very clear campaign on the benefits.
Of course, it helps that all Three customers can benefit. Yes, every single one of them.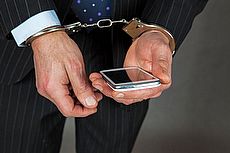 23 November 2017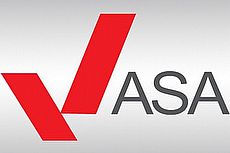 23 November 2017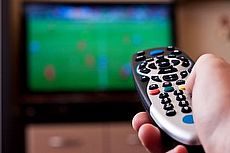 15 November 2017
Follow us or subscribe for FREE updates and special offers