TalkTalk add six months free Netflix to Plus TV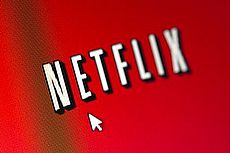 TALKTALK are offering new Plus TV subscribers Netflix free for six months for a limited time.
That's on top of their frankly ridiculous half price Plus TV deal, in which new customers and those upgrading only pay £10 a month for the whole of the 18 month contract.
The deal is available to both those with and without existing Netflix subscriptions - but only until July 23rd.
Flexible subscription
TalkTalk say the offer is worth £44.94, based on the streaming service's standard plan which costs £7.49 a month.
The value of the gift subscription is what matters: there's nothing to stop someone choosing the Basic Netflix package and getting seven and a half months free, or splashing out on the Premium service for five months.
Anyone going for the six month Standard gift subscription will be able to watch content in HD and on two screens at the same time.
That's ideal if one member of the household insists on using the TV to catch up on Orange Is The New Black, but another wants to have a Breaking Bad binge on the laptop.
Customers choosing the basic package only get SD content, streamed to one device at a time.
Premium subscribers can watch content in Ultra HD where available, and on up to four screens at once.
There's more detail on what Netflix offers in our guide to the service.
What is worth bearing in mind when choosing a Netflix package is the speed of the connection TalkTalk can offer.
Netflix publish monthly streaming speed tests of the biggest ISPs, and they've previously said they'll name and shame those that hold up their service.
Here are the results for June 2015: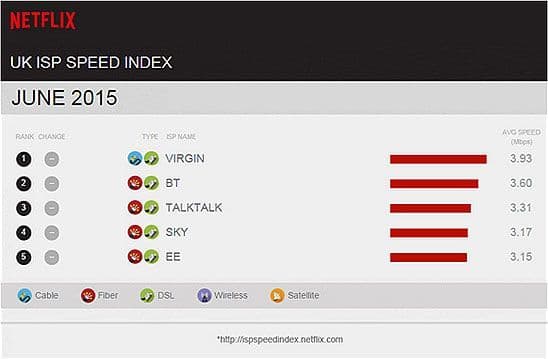 SOURCE: Netflix UK and Ireland blog. Available here.
These figures are averages, but they give a good idea of the kind of performance we can expect to get.
Now compare them with Netflix's own recommendations for their service:
3.0 Mb for SD
5.0 Mb for HD
25 Mb for Ultra HD
If being able to stream on more than one screen at once is important, then paying more is the only choice; users who know their connections are on the slow side might otherwise not see much benefit to the Ultra HD package.
How to get it
People taking up the deal will be asked to confirm they definitely want the gift subscription.
Then, once their Plus TV package has gone live, they'll receive another email containing a code to activate the free service. This needs to be used by August 31st.
It's possible, therefore, that completely new subscribers who sign up to the standard Netflix free trial month before TalkTalk's offer ends might be able to use their welcome gift on top of that.
There's nothing in the terms and conditions of TalkTalk's offer to suggest that people can't combine the two offers, but Netflix do say that combining a gift card with other offers - such as their free trial - may be subject to restrictions.
It could therefore be worth taking the hit for one month's service before using the gift code - as long as that code is used before 31st August.
What else do I get?
Much as it's entirely possible to get sucked in by Netflix and spend whole days watching nothing but back to back episodes of House of Cards, that would be to miss out on what else comes with the Plus TV bundle.
We covered what Plus TV included compared to the basic TV package, Essentials, when TalkTalk first launched the £10 a month offer - but here's a quick comparison again:
Plus TV
Essentials TV
Broadband
Up to 17 Mb, unlimited
Up to 17 Mb, unlimited
Hardware
More than 70 Freeview channels,
plus six Sky channels
More than 70 Freeview channels

Phone calls
Anytime calls to UK landlines
Evening and weekend calls to UK landlines
Inclusive SIM
100 minutes, 250 texts, 200MB data
No
Price
£10 for 18 months, then £20
£7.50 for six months, then £10
Line rental
£16.70
£16.70
Total cost
£26.70 for 18 months, then £36.70
£24.20 for six months, then £26.70
Finally, it wouldn't be an article on TalkTalk without mentioning their "All-in" SIM with unlimited minutes, texts and 3G data, which costs just £12 a month for their residential customers.
With the two offers combined, it means people signing up now can get a full on quad-play bundle for just £2 a month more than the standard price of Plus TV.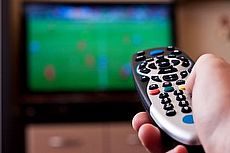 15 November 2017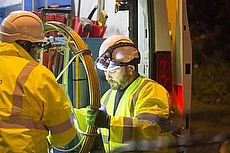 10 November 2017
9 November 2017
Follow us or subscribe for FREE updates and special offers