SANTANDER have cut the interest rates of their two- and five-year fixed remortgage products, with some rates being reduced by as much as 0.25%.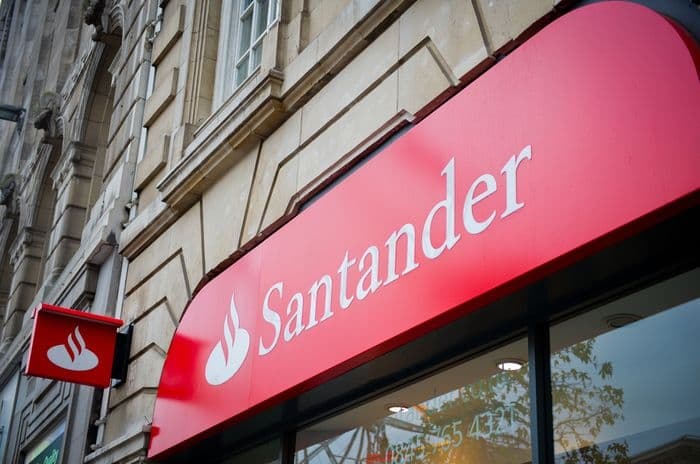 Credit: JuliusKielaitis/Shutterstock.com
The bank are describing the reduced rates as "market leading", with their two-year 75% loan-to-value (LTV) mortgage being reduced from 1.64% to 1.44%.
They also note that such rates are sweetened by the fact that the range of remortgage products they've reduced also come without a valuation fee and with the offer of either free legal fees or £250 cashback.
Yet the reduced rates are available only to those customers looking to remortgage, meaning that first-time buyers won't be able to benefit from the more affordable products.
Reductions
Essentially, what Santander are doing with these new reductions on their range of two- and five-year fixed remortgage products is making a marketing grab.
They're appealing to those who, having heard about how officials with the Bank of England are hinting at a base rate rise by the end of the year, are anxious to get a good remortgaging deal before borrowing becomes tangibly more expensive.
This anxiety is understandable, given that the base rate has been at 0.25% since August 2016, and given that recent increases to inflation and employment would indicate that it needs to be raised in order to stop the cost of living from rising even higher.
And it's precisely because mortgage holders want to secure a nice fixed deal while they still can that Santander have swooped in with their reductions.
Listed below, these can save customers, for instance, as much as £504 over the first two years of a 75%, two-year fixed mortgage for a property worth £300,000.
| Product | Former rate | New rate | Product fee |
| --- | --- | --- | --- |
| Two-year fixed 60% LTV | 1.54% | 1.39% | £0 |
| Two-year fixed 75% LTV | 1.64% | 1.44% | £0 |
| Two-year fixed 85% LTV | 1.74% | 1.69% | £0 |
| Five-year fixed 60% LTV | 1.99% | 1.79% | £0 |
| Five-year fixed 75% LTV | 2.19% | 1.94% | £0 |
| Five-year fixed 85% LTV | 2.39% | 2.29% | £0 |
| Two-year fixed 75% LTV | n/a | 1.09% | £1,499 |
The first thing to note about the above is that the bottom remortgage product is in fact entirely new and is for online customers only. In comparison to the other deals, it comes with a product fee (of £1,499), yet its interest rate is conspicuously lower.
Another important detail is that all of the above products incur either a 3% or 5% early repayment charge (ERC), as well as the obligation to repay any legal fees that were paid by Santander.
Added to this, it's also worth underlining that, after the two- or five-year fixed periods, all products revert to Santander's standard variable interest rate, which is currently 4.49%.
Perks
These caveats aside, there are a number of perks to mention, not least the "market leading" rates.
Another is that customers who possess Santander's 123 Current Account, and who repay their mortgage by Direct Debit, will receive 1% cashback on monthly repayments of up to £1,000.
And there's also of course the free valuation fees, which as we saw last week, is something Santander don't offer on all of their mortgages.
And lastly, there's the choice of either having the basic legal fees paid or receiving £250 cashback, something which makes the products very competitive indeed.
As the Managing Director of Mortgages at Santander, Miguel Sard, said, "These new products are designed to support customers looking to remortgage and lock in to a lower rate. Not only are they market leading, they also come with the added benefit of having no upfront product fee".
First-time buying
Yet the fact remains that first-time (or even second-time) buyers will not benefit from the new reductions, and will have to continue paying the previous rates listed above.
Seeing as how house prices grew massively over 2016, and seeing as how they're slowly beginning to pick up after a brief lull during the first half of the year, this neglect of first-time buyers by the likes of Santander won't make their lives any easier.
And in light of how interest rates do look set to rise by the end of the year, it could once again become increasingly tough for them to get that first foot on the property ladder.