RBS and Natwest launch cash back account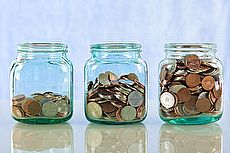 ©iStock.com/lightkeeper
NATWEST and RBS are launching their own version of the cash back current account, offering 3% back on household bills.
The Reward account comes with a £3 a month fee, and offers a flat rate of 3% cash back on seven types of household bill, as long as they're paid by direct debit.
The banks say that as long as account holders pay at least £100 a month towards those bills, they'll earn enough to cancel out the monthly fee.
The account launches next week, less than a month after Santander announced they would be raising the monthly fee on their incredibly popular 123 account from £2 to £5.
Paid for paying bills
In a clear swipe at Santander and the other reward current accounts available, RBS and Natwest point out that there are no limits to the amount of cash back customers can earn, and there are no minimum criteria.
Strictly speaking, there is one minimum condition for anyone wanting to earn cash back, and that's to agree to pay the relevant bills by direct debit.
The seven categories of bill on which people will earn cash back are as follows:
Council tax
Gas
Electricity
Water
TV
Phones (mobile and fixed line)
Broadband
Unlike Santander, who have a tiered system that pays different amounts of cash back for different types of bill, RBS and Natwest are offering one rate - 3% - across all seven categories.
There's also no cap to the amount people can earn, or the number of bills that qualify - as long as they fit into the categories above, they'll count towards the cash back scheme.
The flat rate means it's simple to work out when the account will start paying us back; once we've spent more than £100 a month on bills of any sort we'll effectively be earning money.
The sister banks say that after taking the £3 a month fee into account, people stand to earn an average of £90 a year.
Unlike other cash back schemes, however, that money isn't ours straight away. The money earned goes into a separate account, and we can only access it once we've earned at least £5.
Once we've earned that much, we can transfer it to our normal account, convert it into vouchers to spend at places like Caffe Nero, PC World and Cineworld, or donate it to charity.
Other charges
Current accounts in focus
Some Natwest and RBS customers might think this last part sounds familiar. That's because it's based on the Cashback Plus scheme that's previously been available to Select Silver, Platinum and Black account holders.
People with these packaged accounts can also join the Reward account scheme for £2 a month on top of their usual monthly fees. That would add up to a monthly charge of £12 for Select Silver customers, £18 for Select Platinum accounts, and £26 for the Black account.
Whether it's worth it or not depends on the other charges account holders are likely to face.
The Reward account doesn't offer interest, and there's a flat rate £6 monthly fee for going into overdraft, even if it's for just one day of the month.
This charge doesn't apply if the account holder stays within the £10 buffer - but anyone who needs more than this will also be charged interest at 19.89% EAR.
Winners and losers
Because it doesn't offer interest on in credit balances, this account might not prove quite as popular as some of the other rewarding current accounts out there.
But the fact that there's no minimum monthly income or balance requirement could give it an edge among people who don't have a regular monthly income, or who need a joint account for household bills but would rather keep the rest of their money in their own account.
Some industry experts have suggested that the introduction of yet another account with a monthly fee is another step towards acknowledging the end of free banking.
But there's also a definite move towards offering customers more obvious benefits - as seen with TSB introducing cash back for contactless payments, and Tesco scrapping the monthly fee on their interest paying current account.
As far as customers are concerned, the leaders in this field are Santander and Halifax.
According to the latest switching figures, which cover the three months to the end of 2014, Santander increased their customer numbers by more than 45,000 customers, and Halifax gained more than 40,000.
RBS and Natwest will be hoping that the creation of a similar account to Santander's can do something for their customer numbers and ratings: they lost 11,293 and 16,171 customers respectively over customers over the same period.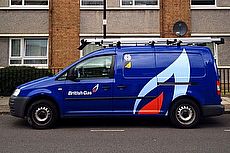 21 November 2017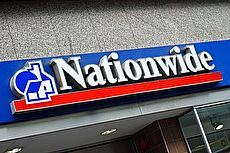 16 November 2017
13 November 2017
Follow us or subscribe for FREE updates and special offers