BT have announced they're increasing the monthly fees of their broadband packages from January 7th, when customers with the provider will see their bills rise by anything from £2 to £2.50 a month.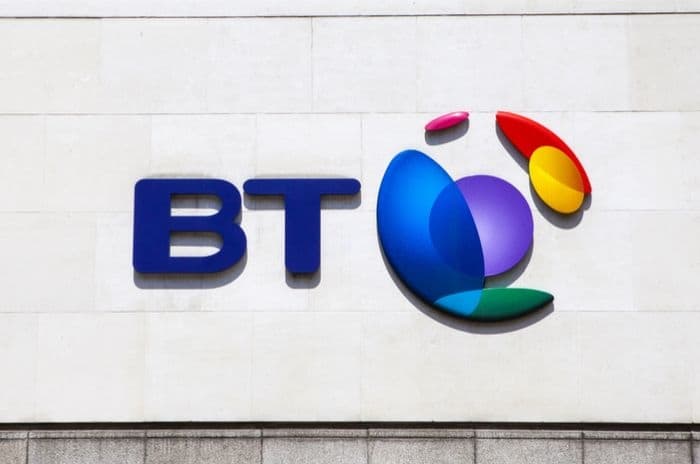 Credit: chrisdorney/Shutterstock.com
This will be the third time in 18 months that BT have increased their broadband prices, with the ISP forcing rises on their customers in July 2016 and April 2017.
Such frequency now means that BT are in the habit of raising their broadband prices every nine months, rather than every year, as the vast majority of customers would no doubt prefer.
And while it might be tempting to pin this latest premature rise on BT's recent forced decision to cut bills for their landline-only customers by £7 a month, it's at least as likely that their other politically pressured undertakings are responsible for the increase.
More rises
The latest increase has emerged as a result of BT writing to their customers and putting a notice on their customer help pages announcing it.
They announce they'll be changing their broadband, landline and BT Sport prices from January 7th, with customers being informed in writing from November to December.
Luckily, they've promised to keep prices for landline-only customers where they currently are, which is unsurprising given that they recently vowed to cut such prices in April by £7.
However, broadband customers will see the following increases in the New Year:
Package
Current monthly fee
New monthly fee
% increase
Unlimited Broadband
Up to 17Mb
£35.99
£37.99
5.5%
Unlimited Infinity 1
Up to 52Mb
£42.99
£44.99
4.6%
Both of these rises are above the rate of inflation (currently 3%), meaning that customers are in fact seeing an increase in real terms.
Yet those taking broadband won't be the only BT customers facing rises from January 7th.
Most notably, BT Sport will become more expensive for those who subscribe to BT Broadband but take their TV service from someone else (e.g. Sky), and also for those who take both their broadband and TV services from another supplier.
The first group will see BT Sport prices go up from £7.50 to £10 a month, and the second will have to pay £25.99 instead of £22.99 - 33.3% and 13% increases, respectively.
And lastly, while landline on its own won't be moving, BT's call customers will have the following increases to see in the New Year:
| Service | Current fee | New fee | % increase |
| --- | --- | --- | --- |
| Anytime Calls | £8.99 a month | £9.50 a month | 5.6% |
| Calls to UK landlines | 12p a minute | 13p a minute | 8.3% |
| Calls to UK mobiles | 16p a minute | 17p a minute | 6.2% |
| Call connection fee | 21p a call | 22p a call | 4.7% |
Seeing improvements?
Once again, these are all above current rate of inflation, making pay the bills even more difficult for BT's nine million-plus customers.
BT are well aware that the rises won't go down too well with many of their customers, especially since it comes only nine months after the previous one.
Apologetically, their statement says, "We know that no one likes price changes, but this allows us to upgrade our services and give you more. Every customer will see improvements to their products and services alongside these changes".
For the most part, such changes are pretty modest, including the introduction of BT Call Protect, as well as the vague promise of "quicker speed, more data or more cloud storage."
As such, some customers may feel as though the rises aren't entirely justified, and in such a case they're perfectly entitled to leave their contracts with BT for free within 30 days of being notified of the price increase.
However, before they make any moves, they should consider the possibility of whether a desired new ISP might follow BT's early example and increase their own prices.
Government policy
That said, BT are a special case among ISPs, since their inflation-beating and premature rises listed above aren't being introduced simply to cover increasing customer demand for data and the introduction of Call Protect.
Instead, given that everything BT and their subsidiary Openreach have been through in the past months and years, it's clear that they're partly the result of BT being pressured by the Government and Ofcom to up their game in order to prevent something more than their legal separation from Openreach happening.
For example, there are Ofcom's plans to introduce automatic compensation as well as impose higher engineering standards, and also BT's offer of fulfilling the Government's universal service obligation (USO) all by itself.
Such measures are all being proposed and/or taken in order to justify the fact that Openreach remains a part of BT Group and retains a virtual monopoly in many parts of the UK, yet the fact is they're putting an evident budgetary strain on BT.
As a result, they have little choice but to increase the fees their customers have to pay, and to increase them regularly to boot.
This is perhaps why the only solution to such a regular upping of prices would be a shift in Government policy, so that the UK somehow leans less heavily on Openreach and BT for bringing broadband to every corner of the country.