Will automatic compensation bring Openreach up to speed?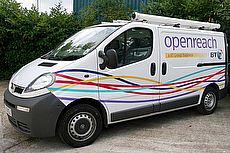 BT are to begin providing automatic compensation whenever their broadband customers suffer a "loss or reduction of service", after Openreach's compensation system was criticised by Citizens Advice.
Stating that they'll "proactively introduce automatic compensation in 2017", BT will be following the lead of Openreach, who already provide automatic compensation in most cases to internet service providers (ISPs).
They'll also be following what Ofcom set down in their Strategic Review of Digital Communications from February, when the regulator declared they'll "look to introduce automatic compensation for consumers and small businesses when things go wrong".
However, while this means that BT won't be the only ISP automatically compensating customers in the near future, the lack of any clear outline of how automatic compensation will work in practice invites doubts as to whether it will fundamentally improve the underlying quality of the Openreach network.
Improvements
More on broadband repairs
Nonetheless, the targets that Ofcom have set over the past few years have at least resulted in an improvement in the quality of service provided by Openreach.
For example, they reported in July that their engineers fix 84% of network faults within two working days, compared to 67% when Ofcom introduced Minimum Service Level rules two years ago.
Unfortunately, as encouraging as this progress is, it doesn't seem especially stable, since their latest quarter report - for the period covering July to the end of September - shows that this percentage has slipped down to 77.6%, just below Ofcom's 80% benchmark for 2016.
It's partly why Citizens Advice have criticised the broadband industry's compensation system, which they claim resulted in "over 20% of repairs (364,000) and 6% (281,000) of the installations carried out by Openreach" not being completed "on time" between April and September.
Compensation for customers
Yet the main reason why they criticised this system was explained by the charity's Gillian Guy, who said, "Companies are paid every time a broadband or landline repair or installation is delayed. But customers who bear the brunt of these problems have to fight for compensation from their broadband company - and may not get any".
Because of this, she's calling on MPs to use a clause in the Digital Economy Bill to "make sure broadband customers hit by delays get compensation automatically".
Admittedly, the Bill [PDF] has in fact gone through the House of Commons and is now being read in the House of Lords at the moment, so it might have been better to address her demand to the UK's peers.
That said, the benefit it would have for customers still stands, and in order to guarantee this benefit the charity are also calling on Ofcom to "set clear standards on when consumers would be entitled to compensation because of delays".
How would it work?
Unfortunately, Ofcom haven't proposed anything concrete with regards to the plans they outlined in their Strategic Review.
And the same can be said for BT themselves, although to be they have responded to the criticism levelled at the compensation system by Citizens Advice.
They told us, "We recognise that this is an important issue and plan to proactively introduce automatic compensation for our customers in 2017".
Their spokesperson didn't, however, answer our questions on the circumstances in which compensation will be awarded, nor on how the value of compensation will be determined.
Still, in speaking to Virgin Media on the matter, we did receive at least one example of how automatic compensation works in practice.
Their spokesperson informed us, "Virgin Media shares Ofcom's aim of ensuring that customers receive the service that they have signed up for ... As such we already offer comprehensive automatic loss of service credits which are triggered by a customer reporting any fault".
These credits are assigned to a customer "by taking the monthly service charge for the product(s) dividing it by 30 and multiplying it by the number of days of loss of service for the product(s)".
In other words, if you were paying £30 a month for your broadband from Virgin, and you had a loss of service for 12 days, you'd be credited £12 off your next monthly bill.
Clarity
This mightn't be much, but in penalising ISPs for failing to provide a reliable service to their customers, it would provide a much needed incentive for them to make sure they repair faults as quickly as possible.
Or rather, it would incentivise many of them to make sure Openreach repaired faults as quickly as possible, since the cost of compensating customers would ultimately need to be passed onto Openreach if it weren't to result in higher bills for the public.
This is why Ofcom need to set out their proposals on automatic compensation clearly, making sure that customer compensation is also covered somehow by Openreach themselves, rather than just the ISPs who they've been guilty of overcharging for repairs in the past.
Because otherwise, it could end up simply driving up our monthly subscription rates, without doing all that much to make Openreach a much more efficient and responsive network as a whole.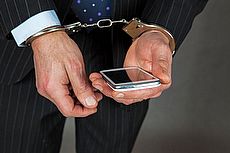 23 November 2017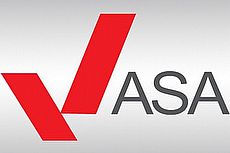 23 November 2017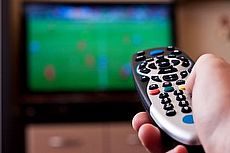 15 November 2017
Follow us or subscribe for FREE updates and special offers