BT Openreach has been forced to admit its struggling to keep up with repairs for the broadband providers that resell their lines.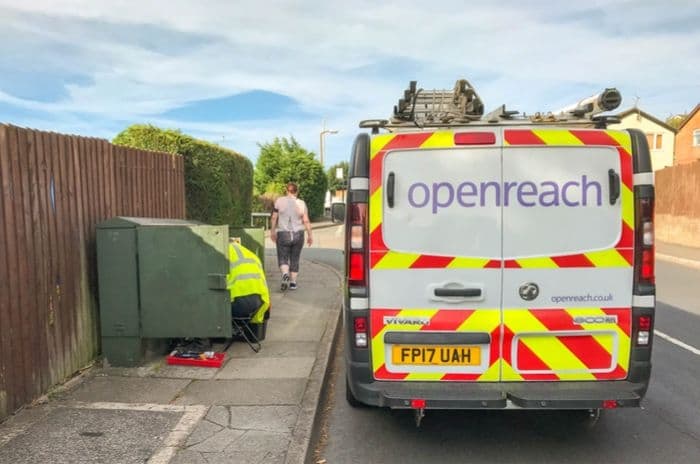 Credit: Ceri Breeze/Shutterstock.com
Sky and TalkTalk customers are among those being affected by long waits for repairs and new connections, according to a report in The Daily Telegraph.
Promises for reform
In a letter seen by The Telegraph, BT Openreach promised broadband providers that they would resolve the issue within 90 days.
A BT spokesperson said that the company was under strain as a result of a "substantial and unexpected" increase in demand for new broadband and phone connections.
"[Customers] are experiencing slower lead times for engineering and repair visits. We are confident that we can restore normal service levels by reallocating and in some cases hiring extra resources," BT added.
Yet BT is still struggling to meet with its response time target.
That means that consumers might have to wait much longer than usual to get a new connection set up or to get serious problems with faulty lines resolved.
It's those delays that have always been a cause for broadband complaints (more here if that's you), as households get passed from their provider over to BT Openreach and back again when they have an issue which needs to be resolved at the level of the broadband line.
Job cuts bite
BT has cut more than 35,000 jobs in the past three years.
This latest failure to meet demand comes after 4000 engineers were reallocated to new projects in a money saving measure.
Many have now had to be returned to their original posts.
Indeed, in an internal email leaked in March 2009 BT executives were blunt about the tough choices they were being forced to make to keep the business going.
"The contractors who currently work for us, in the main, add real value, work hard and deliver. Unfortunately, we can't afford them... It is difficult to get into a debate about value for money, and quite frankly, pretty pointless, if you can't afford something."
Infrastructure upgrades
This admission of a lack of resources probably doesn't spell good news for BT's fibre optic network, detailed here.
The fibre project - sold by BT retail as Infinity broadband - is currently BT's biggest current ongoing concern and promises to bring superfast fibre optic broadband to a large percentage of the country.
This is pure speculation but many would imagine that new fibre optic cables will suffer from a few teething problems.
Couple that with the undoubted extra influx of customers wanting to sign up to fibre optic broadband and we have to ask the question, is BT up to the job?
Time will undoubtedly tell if BT will sink or swim but as any therapist will tell you admitting your failings and mistakes will undoubtedly lead to recovery.
Now BT has done that it can concentrate on moving forward and providing a high quality service to customers across the UK.