Plusnet add BT Sport to Youview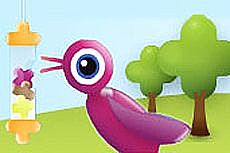 PLUSNET customers who've signed up for the ISP's fledgling TV service will be able to get BT Sport in some form or other from August 5th.
BT Sport Lite - that is, BT Sport 1 and one interactive channel - will be added to the list of "premium" channels included with the £5 a month subscription fee.
Those who want the full BT Sport pack - including BT Sport Europe, ESPN, and the full range of interactive channels - can have them, for an extra £5 a month; there's also the option to get them in HD.
Why pay for it?
What Plusnet are offering is basically what BT themselves are offering to those who don't have BT TV - the chance to keep watching BT Sport 1, which shows the broadcaster's biggest fixtures, free of charge for a little while longer.
Whether or not it's worth an extra £5 a month for the other three channels is a decision everyone who used to be able to get BT Sport free must make for themselves.
The headline is, of course, the newly launched BT Sport Europe with its exclusive coverage of UEFA League games Champions.
Anyone who likes a sport other than football or rugby might be more interested in BT Sport 2 and ESPN, which show women's tennis, MotoGP and a whole range of US sports.
Whether customers choose to pay for the full bundle or stick with the free version, getting them in HD requires Plusnet's £3 a month HD add on - which also gives viewers 11 of their "premium" channels in HD too.
Good news at last
When Plusnet's Youview service launched in May, one of the main complaints was that the only sport they were offering was that on Eurosport.
Only Plusnet customers who also had Sky TV could get BT Sport - and when BT Sport Europe was launched at the start of this month, the price rose from £5.99 a month for the channels in SD and £7.49 for HD to £9.99 and £12.49 respectively.
On the back of various other dribs and drabs of not particularly great news - including price rises and slower uploads for new 38Mb fibre customers - that wasn't received particularly favourably.
Then again, the launch of BT Sport Europe has raised the hackles of more than just Plusnet customers: Virgin Media subscribers have seen the price of bundles and add-ons including BT Sport increase by £3 a month.
Sky TV customers, meanwhile, now face vastly differing prices for the channels depending on who they get their broadband from.
BT Broadband customers can get the channels on Sky in SD for £5 a month, and in HD for £9 a month; Sky broadband customers must pay at least £19.99 a month for the channels in SD.
BT Sport - on Youview
The other reason this is interesting - at least to us - is that BT Sport hadn't been available on any other Youview service until now.
People who bought a Youview box independent of one of the three pay TV providers can't sign up for it unless they have BT Broadband - and even then they're limited to the £5 a month online viewer and app.
Meanwhile, TalkTalk said late in 2014 that they were in talks with BT about the possibility of adding the channels to their own TV service, but all the headlines recently have been about the various deals on their existing products.
Of course, Plusnet are owned by BT, which gives them a bit of an advantage - and it makes some sense that they'd wait until the new channels had been launched and what kind of demand there was before introducing them.
There's more on where to get BT Sport, and how much it'll cost, in our frequently updated guide, available here.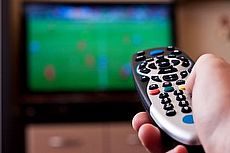 15 November 2017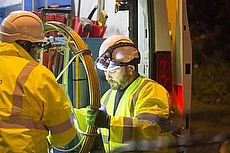 10 November 2017
9 November 2017
Follow us or subscribe for FREE updates and special offers