Overpayment warning for older energy switchers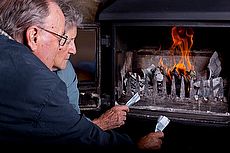 ©iStock.com/SashaFoxWalters
OLDER people who've switched energy suppliers could be needlessly paying towards a debt they've already cleared, warn campaigners.
The problem is partly down to the methods used for collecting any money they owe - which could be a real blow for those who have taken the plunge in order to save money on their bills in the first place.
Despite an increasing amount of publicity encouraging people to shop around for the best energy deal for them, far too few of us seem willing to make the effort - particularly among the older generation.
But for those who do, the oversight is costing some hundreds of pounds in unnecessary payments.
Settling up
After changing to a new supplier, households receive a final bill from their old supplier.
The problem begins if payments to the account haven't been adjusted to take account of upward changes in price or consumption.
Those who are in debt to a supplier when they switch will be asked to settle up - and depending on the supplier and product the methods available to make that payment can vary.
Some accept cheques or card payments, while others are happy to spread the repayment over time, usually over the course of 12 months.
Although this can be done via direct debit, many older people feel that standing orders are somehow "safer" and provide them with "more control" - which is true to a certain extent.
That's because it's the customer who is in charge with a standing order - we ask for them to be set up, we say how much they're for and when they should be paid, and only we can change those details.
That means only we can cancel them too.
This last point is where some of the issue lies: while a direct debit automatically ceases when the debt is repaid, a standing order continues to be paid out until the account holder stops it.
If the energy company doesn't get in touch to point out that the debt has been cleared and the customer can stop giving them money, the payments can continue indefinitely.
A spokesman for Age UK has said they were investigating whether there was "more we can do to help people to avoid accidentally overpaying".
Slow to switch
But that shouldn't be anything like reason enough to stop anyone from switching. Indeed, as winter draws closer consumer groups say that family, friends and neighbours should help older people to switch energy suppliers.
"It could make a real difference this winter," says Philip Sellwood, chief executive of the Energy Saving Trust.
Evidence suggests that the older generation in particular aren't taking advantage of the potential savings: according to recent Government figures [pdf], 60% of over 65s have never switched gas supplier and 62% have never switched electricity supplier.
Their reluctance is typically explained in terms of loyalty, perceived difficulty in switching, and the belief that doing so will bring few benefits.
The Energy Ombudsman and Age UK say that loyalty is misplaced, as more than one million older customers receive poor service from energy firms.
Complaints, however, are limited as many of those aged over 65 "didn't want to make a fuss" after receiving substandard customer service.
Myth busting
"Myths about energy bills and switching are standing in the way of savings," says Gillian Guy, chief executive of Citizens Advice.
Indeed, many older people don't realise just how much they could save - the difference between the most expensive tariff and the best deal on the market is as much as £300 per year.
Part of the problem, says Gillian Guy, is that people can feel overwhelmed by the choice - after all, there are now more than 31 domestic suppliers in the market.
"While the process is fairly straightforward, not everyone feels confident to find the best tariff," she says.
Comparison tools are obviously great in this respect - and many of the bigger sites also have phone numbers to call for those without internet access at home.
Payment options
The way people pay for their energy can make small, but significant differences to annual costs, say Age UK.
For example, things like pre-payment meters might seem like a sensible way to keep tabs on how much we're spending, but the tariffs associated with them are often more expensive.
At the other end of the scale, many suppliers offer a discount to those willing to manage their accounts online, while those paying by direct debit can save an average of around 6% on their bills.
However, Age UK warn that some suppliers will try to encourage people to switch to them by offering to lower the level of their direct debit payments.
But it's only the amount we pay towards our bills that they're offering to reduce, not the actual cost of the energy itself.
The lack of clarity can lead to a similar problem as we started this article with - the larger final bill at the end of the year, and the need to arrange repayments to cover the debt.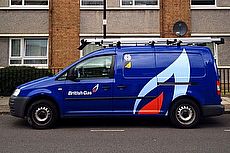 21 November 2017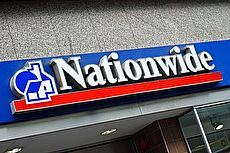 16 November 2017
13 November 2017
Follow us or subscribe for FREE updates and special offers