OFCOM have fined a debt management company £150,000 for making repeated silent and abandoned calls.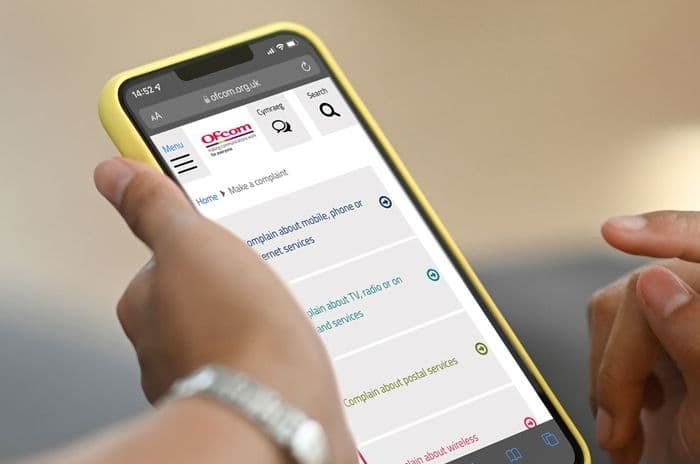 Source: Ofcom
Trading as Debt Masters Direct, XS Remarketing Ltd were found to have made numerous such calls during 37 separate 24-hour periods between March 9 and April 28 2014.
Some numbers were dialled repeatedly on the same day after the company's equipment detected the call had been intercepted by an answering machine.
Ofcom also say the company failed to suspend or adjust their dialler settings on seven different days when they were trying to fix an error.
Hello?
Abandoned calls are those annoying ones where the line goes dead or we're subjected to an automated message when we pick up; silent calls continue without us knowing whether there's anyone at the other end of the line.
Under Ofcom regulations any company that uses automated dialling systems is supposed to have a recorded message including a number on which the recipient can contact them to request that they not be contacted again.
As well as making numerous abandoned calls, Debt Masters Direct were found not to have included such a contact number in their outgoing message.
The level of the fine levied by Ofcom reflects how severe they felt Debt Masters Direct's misdemeanours were.
That includes the number of nuisance calls made, how the company responded to Ofcom's enquiries, and any steps they took to stop or prevent further nuisance calls being made.
But taking into account the fact that the maximum fine Ofcom can levy is £2 million, this is still quite a substantial fine.
How big a fine?
For example, at the end of last year, the regulator fined two companies £20,000 each for making thousands of abandoned and silent calls over a period of about seven weeks each.
MYIML Limited, a now defunct lead generation company, made more than 30,000 abandoned calls between December 2013 and February 2014, an average of over 600 per day.
By comparison Green Deal Savings made more than 12,700 silent calls between October and December 2013, and more than 400 abandoned calls in one 24 hour period during the October in question.
To date, however, the biggest fines Ofcom have handed down have been for £750,000.
TalkTalk received one of them in April 2012, for thousands of silent and abandoned calls made in 2011; the other was imposed on the insurance and repairs company Homeserve, for making an estimated 14,756 abandoned calls in seven weeks.
How many do we get?
According to Ofcom's own research, released earlier this year [pdf], the number of nuisance calls people receive has stayed roughly the same over the past few years - just under 10 every four weeks.
But while the number of silent and abandoned calls being made has dropped in the past few years, live and recorded sales calls have increased.
The vast majority of people who receive such calls - 80% - say they find them annoying rather than anything else; just 5% find them distressing.
Oddly enough, it's people aged 34 and below who are most likely to be distressed by such calls - and Ofcom suggest there's a link between that data and the fact that more part time workers and students are upset by them.
That in turn could well be linked to the top reasons given for being annoyed or distressed - the fact that such calls get in the way of what we're doing, and that the callers just keep calling.
By comparison, 78% of over-65s say they find nuisance calls of all kinds annoying, but 15% simply don't consider them a problem.
I'm calling today...
The fine comes not long after the Information Commissioner's Office (ICO) issued a £50,000 fine to a company offering to stop nuisance calls for a fee, for making nuisance calls themselves.
The ICO deal with companies that actually get through to the people they're trying to contact, whether by phone or spam text.
Their work has been made slightly easier this year after a change in the law removing the need for them to prove the recipients are being caused "substantial damage or substantial distress".
It's hoped that improved regulation and fines such as these will help to curb nuisance calls - but in reality dealing with them is left largely to those who have to put up with them.
We've more on what else is being done to protect us here - and there's a guide to the steps we can take as individuals here.