Ofcom to strengthen and simplify customer protections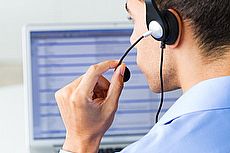 ©iStock.com/JumpStock
OFCOM have proposed a series of changes to their General Conditions of Entitlement, aiming to make it easier for people to complain about their suppliers and to provide greater protections for more vulnerable customers.
The proposed changes - which will be consulted on until March 2017 - also have the more general aim of bringing the various telecoms industries under the same set of conditions.
By making these conditions simpler and more unified, it's hoped customers will be more able to understand what exactly they're entitled to from their providers.
And by helping customers to understand their rights more clearly and complain more effectively, it's hoped this will put more pressure on these providers to actually deliver what they promise they will.
Vulnerabilities
We are seeking to make the rules clearer and more practical, remove any redundant rules, and make compliance simpler. This should also make it easier for us to enforce the rules in the interests of citizens and consumers
Ofcom
Perhaps the most notable change being proposed by Ofcom is their call for providers to develop better ways of identifying vulnerable customers, such as the elderly, those with medical conditions, with mental health issues, or those who've suffered significant bereavements.
As helpful as this could be in providing extra help for people in need, there's the question of what exactly constitutes a "vulnerable" person, with the inclusion of people suffering from a "mental illness" raising the possibility that the net might be drawn very wide.
For instance, the mental health charity Mind state that "1 in 4 people in the UK will experience a mental health problem each year".
Given that so many people in Britain can be classed as having mental health issues of one kind or another, there's the possibility that Ofcom's proposed changes, in order to cover so many people, will have to be watered down to be financially feasible.
That said, nothing has yet been explicitly detailed. Also, Ofcom argue that, because providers already have in place policies to protect people with disabilities, the introduction of "procedures and processes to consider also the needs of vulnerable consumers should not be disproportionate" in terms of cost.
General customer service
Complaints and customer service
And aside from extending protections to "vulnerable" people, there are several other notable innovations.
There is, for instance, the proposal that customers should be able to lodge "complaints about general customer service".
This is interesting insofar as it would allow people to make complaints, not simply when something unpleasant happens or when there's an unacceptable disruption of service, but also when they're dissatisfied with the level of service they've received over an extended period of time.
Of course, this also raises the important question as to how practical it will be able, yet it also promises to put pressure on suppliers to maintain high standards of customer service.
So too does the proposed requirement that providers "proactively inform" customers about the various steps of the complaints process, and to mention alternative dispute resolution services on all types of bills (excepting those sent by text message).
Ofcom hope that such strengthened guidelines should not only make customers more aware of what they can do in cases where they're not happy with their service, but also save the likes of Vodafone from being hit with £4.6 million fines for not handling complaints sufficiently.
Billing and debt
And speaking of Vodafone, the investigations that led to this fine in October also looked into whether the provider were inaccurately billing their customers.
While they weren't found to have violated current legislation in this case, the occurrence of inaccurate billing is also something that Ofcom are seeking to address with their proposals.
In particular, they want to extend the guidelines on billing accuracy from voice call services to all other telecoms areas, including broadband and data services.
They also want to extend their debt-collection and disconnection regulations to mobile, broadband and data services, meaning that providers of these services will have to be "proportionate or transparent" in their debt-collecting, and that customers should be given "adequate opportunities to contact their provider to settle or raise concerns about the debt".
Interpretations
In theory, such measures will give customers more time and room to act when they're late in paying their bills, yet once again the specific interpretations of "transparent" and "proportionate" still need to be hammered out.
And there's little doubt that, during the consultation period Ofcom have just opened, telecoms providers will be quick to help them with the hammering, presumably with the aim of minimising the degree of disruption they'll face.
Yet regardless of whether they're watered down, Ofcom's proposals at least look promising on paper, especially with the proposal to allow people to make complaints about general customer service.
If implemented properly, they'll indeed prove a fitting complement to the regulator's Strategic Review from February, helping to make the telecoms industry more competitive by giving customers a greater ability to hold it to higher standards.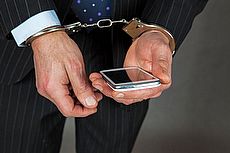 23 November 2017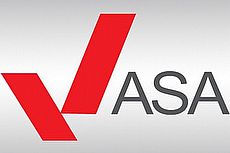 23 November 2017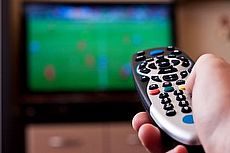 15 November 2017
Follow us or subscribe for FREE updates and special offers