NEWDAY - one of the UK's largest issuers of credit cards - are to refund over £4 million to more than 180,000 of their customers.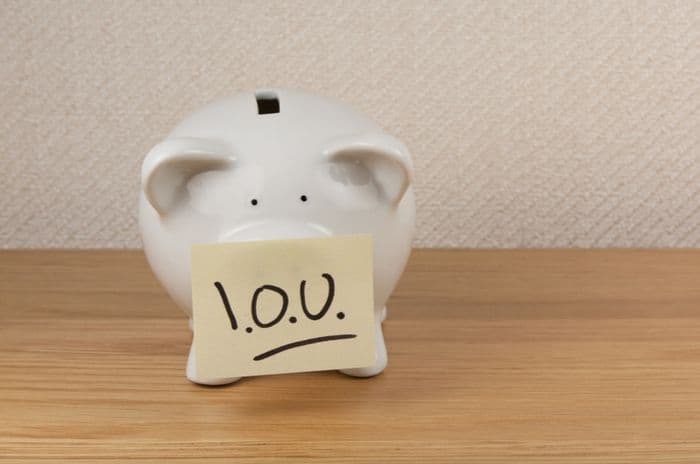 Credit: Andrew J Shearer/Shutterstock.com
The company - which issue the Aqua and Marble credit card range as well as numerous store cards - voluntarily proposed providing the compensation following disclosures to the Financial Conduct Authority (FCA) about unfair charges and fees.
NewDay have said they will remove some of the circumstances when default fees are charged, though they have yet to identify which.
They will also set up a system to inform customers when they are at risk of incurring charges.
Who's affected?
The FCA say that approximately 3% of NewDay customers will be entitled to compensation.
These include holders of Aqua, the rebooted Marble card and the discontinued Opus credit cards, as well as those with store cards from retailers ranging from Topshop and Topman, through to Debenhams, Wallis, and Harvey Nichols.
Examples of "unfair" charges include those where a customer incurring a late payment fee has then been hit by another fee as a result - such as the one for exceeding their credit limit.
NewDay also say that delays at their end in updating the details of transactions shown to customers could also have unfairly led to charges, again likely to be those levied for going over their credit limits.
Those affected do not need to take any action as they will be contacted in writing by NewDay over the next two to three months.
In most cases customers will receive a credit on their account; they may also receive compensatory interest payments.
NewDay say that the redress will only apply to customers unfairly charged before April 1st 2014 - but they will also consider complaints from before this date on a "case-by-case basis".
Self-monitoring
The interesting thing about the NewDay compensation is that it was instigated by the company themselves.
They've made much of their commitment to treating customers fairly, and deciding to take action before their hand was forced by regulators makes a refreshing change - and one that could become the norm.
Last year, the FCA launched a review of the credit card market because of concerns that it wasn't "working well for some consumers", and published their interim findings last November.
Among those proposals was that credit card customers should be given "proactive warnings" when they were in danger of incurring fees.
NewDay, for one, have already said they will set up a "suite of tailored alerts" to enable customers to avoid charges.
Given that one of their target markets is "people who have difficulty getting credit from mainstream companies" this measure alone will help many people avoid the spiralling charges that can stem from a single missed payment.
A fairer future?
Other card companies are also expressing a newfound commitment to "fairness".
Last year, Nationwide announced that people with credit cards used for balance transfers would no longer be penalised for buying things with the same card, providing they paid off those purchases in full.
The provider also said they would no longer charge people for going over their credit limit - most card companies charge a £12 fee.
RBS and Natwest say that their "fairer" regime involves scrapping the fee for missing credit card payments by a day - and less obviously, by ditching 0% introductory periods on their credit cards, saying that they made the cards difficult to compare and understand.
As one might expect, the Co-operative Bank have also been keen to reiterate their commitment to providing "simple, transparent and fair" products.
Earlier this year, the bank said that people taking out their latest 0% balance transfer card wouldn't lose that promotional rate if they made a late payment or missed one altogether.
This comes on top of their refreshed and strengthened commitment to transparency and responsible banking.
Whether other banks board the fairness bandwagon remains to be seen, though it's to be hoped that the imminent publication of the FCA's final report will encourage further self-regulation.
Jonathan Davidson, director of supervision - retail and authorisations at the FCA, says that he expects all firms to "consider the fairness and impact" of their charging structures.