NatWest Reward account nets £90m for customers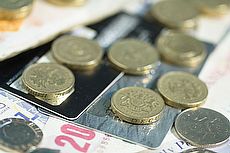 ©iStock.com/esp_imaging
IT'S A year since NatWest launched their Reward current account, and in that time they say people with the accounts have earned almost £90 million in cash back simply by paying their bills.
The account costs £3 a month, but in return it offers a flat rate of 3% cash back on various household bills when they're paid by direct debit - so anyone with monthly bills of more than £100 is effectively being paid for being responsible.
The feel-good statistic comes just after three banks announced they'd be decreasing the returns on their high paying current accounts - and just before Santander cut the rates they pay their 123 current account holders.
Shrinking rewards
From February next year, Halifax will be cutting their £5 a month bonus for Reward and Ultimate Reward account holders to £3 a month. They'll still have to pay in at least £750 a month, pay out at least two direct debits per month, and stay permanently in credit to get the reduced reward.
TSB will be cutting the interest rate for their Classic Plus account on January 4th, and removing account holders' ability to earn 5% cash back customers can earn on the first £100 of contactless spending per month.
The interest rate will drop from 5% AER on balances up to £2,000 to 3% AER on balances up to £1,500; when we'll stop earning cash back depends on when we opened the account.
Those who opened a Classic Plus account before June this year will stop earning cash back from December 31st; those who opened one in or after June will be rewarded for contactless spending until the end of September next year.
Meanwhile on January 8th, Lloyds will scrap the tiered interest rate structure that offers up to 4% on balances up to £5,000 for Club Lloyds account holders, in favour of a flat rate of 2% AER on all positive balances up to the same limit.
They are, however, also cutting the monthly fee they charge customers who don't deposit at least £1,500 per month, from £5 to £3.
Santander lose their shine
Current accounts in focus
Lloyds' decision to ditch tiered interest rates echoes the changes Santander will be making to their 123 current account from November 1st.
The account can take much of the credit for drawing so many thousands of customers to Santander: in the quarterly current account switching statistics released by BACS, the net gains shown by both Santander and Halifax have regularly left their closest rivals trailing in the dust.
In the second quarter of 2015, for example, Santander reported that their current account customer numbers had increased by more than 66,000; the following quarter they gained more than 50,000.
But in the final three months of 2015 they reported a net gain of just 3,592 current account customers - a fall from grace that coincided with the news that they'd be increasing their account fees.
The latest figures from BACS cover the first quarter of this year, and while Santander have picked up again, they're trailing behind Halifax - who have continued to pick up a good 40,000+ customers every three months - and their next closest rival, Nationwide.
As Santander announced the impending rate cuts in August, we could therefore predict that there'll be another serious dip in their switching statistics for the last three months of this year.
Losers and winners
Side by side
Compare current accounts
here
From November 1st, the 123 account will no longer pay tiered interest of up to 3% AER on balances from £1,000 to £20,000, instead paying a flat rate of 1.5% AER on all positive balances up to the same limit.
With interest rates on savings accounts and ISAs being so low, plenty of people have chosen to put their savings in this and other high interest current accounts - and Santander became the poster child for such accounts because they pay out on much higher average balances than the other high street banks.
But the changes aren't bad news for everyone.
Santander are still the only one of the high paying high street banks to pay interest on balances of more than £5,000 - and they'll soon be paying interest on average balances of less than £1,000.
Yes, those with the maximum £20,000 deposited will see their returns almost halved, from about £570 a year to £300; anyone with an average of more than £2,000 in the account will also lose out.
But for those who are always in credit, but not by a huge amount, or not by the minimum £1,000 needed to earn interest, the 123 current account is now much more attractive than it was - and that's before we take into account that they also offer cash back on household bills, including mortgages.
NatWest's cash back
So what of this £90 million cash back claim of NatWest's?
They say that Reward account holders have carried out more than £3 billion of direct debit transactions in the 12 months since the accounts appeared - so if all of those were eligible for cash back, that would give us £90 million.
But not all direct debits cover household bills - magazine subscriptions, for example, or gym memberships, for example - and there are therefore no qualifying cash back categories for them.
Indeed, NatWest say that the number of direct debits we're paying is increasing: three out of four of us have more direct debits set up than we did five years ago.
That's understandable when we consider that more of us have multiple subscriptions for mobile devices, often billed on different dates, and that while some home media bundles are billed all together, others take separate payments for the TV and broadband parts, for example.
The good news for Reward account holders is that these kind of direct debits plainly qualify, and all at the same rate of return - which should continue to make working out how much we're being paid for paying up much simpler.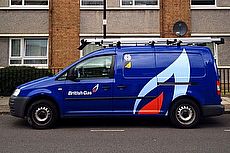 21 November 2017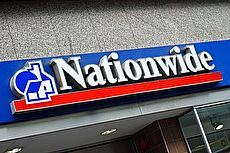 16 November 2017
13 November 2017
Follow us or subscribe for FREE updates and special offers