Don't use mobile tethering as home broadband, Three say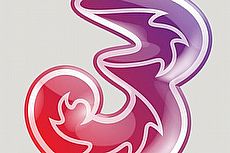 THREE will limit data used through tethering to just 2GB, reportedly in response to customers using the unlimited service to replace home broadband.
Currently, One Plan subscribers get unlimited mobile broadband data, including when they use their phone as a modem (tethering).
Soon, however, new customers will have to keep to a small 2GB tethering allowance.
Likely because of new Ofcom rules existing customers can keep their unlimited plan until they upgrade or renew their contract.
The end of unlimited tethering is likely to be in response to Three's 4G rollout, which began in December.
In the past we've seen that with faster speeds, and 4G really is much faster according to recent speed tests, data use also dramatically increases.
4G therefore makes using tethering as an alternative to a home broadband connection ever more attractive to users, and problematic for networks.
Capacity problems at Three?
Unlimited tethering is proving to be an incredibly useful feature for many people. From students that don't want to pay extra to install a landline to people that constantly use the internet on the go.
Just about every smartphone on the market offers wi-fi tethering, which turns a mobile device into a wi-fi hotspot, allowing mobile users to hook their mobile connections up to a computer or laptop.
Tethering usually results in much higher data usage and so is often added onto bills as an additional charge and is even banned altogether by some networks.
Tethering
Our guide
to all the
tethering rules
of the big UK networks.
While Three has been offering unlimited tethering, high demand has led the network has to allocate a fixed amount of bandwidth.
Three already manage traffic on their network, likely partially because of tethering users.
According to Three's official traffic management rules, only P2P traffic is restricted at peak times, which are between 3pm and midnight.
Free unlimited 4G too much for Three
Three was the last of the four big UK networks to roll out 4G to its customers.
But, when it finally did, it put a cat amongst the pigeons by making its superfast mobile broadband available to customers for no extra cost.
EE's chief exec Olaf Swantee criticised the move this week, claiming that charging the same for 4G as 3G devalues the commodity. If one providers offers the service free, consumers resent paying elsewhere.
He might be right, but he could also be concerned about increased competition. After all, EE was the first 4G provider and has already had to slash its prices to keep up with its rivals.
EE now charges its subscribers £2 more a month to upgrade to its 4GEE plans and an extra £3 a month for its 4GEE Extra, which offers speeds up to 60Mb compared to the standard 30Mb.
Likewise placing a limit on unlimited tethering shows that Three might be having cause to regret offering a free unlimited 4G service.
Mobile as home broadband: coming soon?
Users that have been using their unlimited tethering plan have long been aware of the benefits that tethering brings, including reducing the need for fixed broadband.
While Three's 3G speeds have been handy in emergencies, tethering hasn't been the fastest or most reliable connection for regular or heavy users.
However, since rolling out 4G in December, it has become a much more viable alternative to fixed broadband.
Could Three be limiting tethering to bring in real home broadband through 4G deals?
In November EE launched their 4G (LTE) based home broadband, allowing rural areas to get connected.
The service currently stretches for just 100 square miles or 2,000 households in rural Cumbria and offers speeds of 24Mb, but EE and other networks seem likely to bring in something similar soon.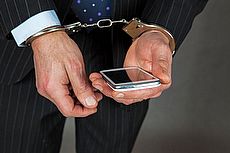 23 November 2017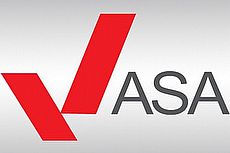 23 November 2017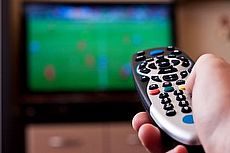 15 November 2017
Follow us or subscribe for FREE updates and special offers