Metro Bank allow Airbnb renting without consent
© Metro Bank
METRO Bank have confirmed they'll allow mortgage customers to rent out their homes on Airbnb for up to 90 days without prior notice or consent, the first major high street bank to do so.
Introduced on November 17th, the new rule applies to new and existing mortgage customers with the bank, and it applies regardless of the size or type of the mortgage they have.
Metro Bank describe the move as a recognition of the importance of the sharing economy to their customers and to the wider economy as a whole, yet no other major bank currently offers their customers a similar blank cheque to rent out homes on Airbnb without obtaining an agreement.
Given this gap in the market, it's possible the bigger high street banks may soon follow suit, hoping to defend themselves against losing customers to the most threatening of their challenger bank rivals.
Fees and penalties
Part of the reason why they're losing customers to Metro Bank is that the latter have a reputation for more responsive customer service, which they're clearly playing to and bolstering by their announcement on renting mortgaged homes via Airbnb.
In the past, their mortgage customers would have been found in breach of their home loan contracts if they'd leased out their homes on Airbnb without gaining written consent beforehand.
For some banks - e.g. Santander and RBS - such consent also involves paying a fee, which in Santander's case amounts to £295.
And if mortgage holders do rent out their property without obtaining any consent, then their bank or building society would - according to the terms of most mortgage contracts - be entitled to demand immediate repayment of the total home loan.
This, however, is an extreme, worst-case scenario, and in the vast majority of instances the offending mortgage holder would instead be subjected to a one-off charge or perhaps a rate increase.
PR and growth
Still, such penalties would be bad enough, so it's entirely to be welcomed that Metro Bank have informed their customers they can rent out their homes on Airbnb for up to 90 days without permission.
Speaking of the new allowance, Paul Riseborough said, "Our focus is on making our customers' lives as straightforward ... as possible and we therefore hope today's news will give our customers the reassurance they need to ... take advantage of everything the dynamic sharing economy has to offer."
In introducing this new rule and framing it in such a way, Metro Bank have thrown down the gauntlet to other high street banks, not least because all of them require their customers to seek approval before letting out their properties on Airbnb.
It should also be added that many of them also require prior consent when simply renting out a room to a lodger, whether or not via Airbnb.
However, it could of course be argued that Metro Bank's granting of blanket permission is semi-tokenistic, in the sense that banks rarely check whether mortgage holders are actually renting their houses out on Airbnb.
Nonetheless, doing so carries a genuine threat of punishment, so the removal of this threat is something of a PR, customer-service coup for Metro Bank, which was established in 2010.
And since their deposits grew by 29% [PDF] between July 2015 and July 2016, and since they look set to grow their 2,853,318 mortgage holders in the months to come, the public may find the Big Four and other high street banks following their example soon enough.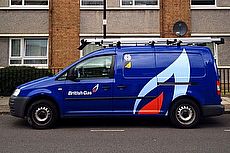 21 November 2017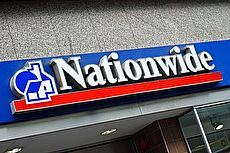 16 November 2017
13 November 2017
Follow us or subscribe for FREE updates and special offers