Spare cash for your spare room: here's how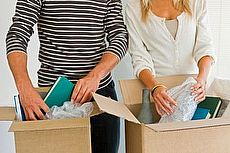 Have a room going spare in your house? You could be earning extra income by taking in a lodger.
Letting someone into your home is a very personal decision - and, to some extent, even risky - but many people have positive experiences and in some cases rely on the extra income.
Income generated from a spare room can be used towards increased costs for example, or even to help pay off the mortgage early.
However, when renting out your spare room it's worth taking the time to plan how it will work best, so in this guide we'll be covering:
1. Is taking a lodger for me? House rules
Taking in a lodger may not be for everyone, and that's an important question to ask yourself. If you live with other family members, it's important that their views count too since it's a big decision for any household to make.
It's worth considering how the lodger will fit in with your day-to-day household activities, how you'll go about protecting each other's privacy and what you can do in the unfortunate event that it doesn't quite work out.
Potential lodgers may have their own reservations too so it's important to agree terms from the outset so that everyone knows exactly what's expected from them.
Establishing basic ground rules here, no matter how trivial they may seem, can help ensure the arrangement works to everyone's satisfaction and without too many hitches along the way.
In some cases, of course, you might find lodgers who are only looking for weekday accommodation - if they work away from home or are studying at a local University.
Weekday lodgers can provide the perfect combination between renting a room whilst also having the house to yourself at the weekend. MondaytoFriday.com is a site for advertising just this.
Before you get started however, it's also a good idea to speak with your mortgage lender - in case there are any conditions on your mortgage which mean you need their prior consent before you can rent out a room.
This is also true of home insurance - it's always better to be safe, than sorry.
2. How much can I make?
How much you can make on your spare room(s) depends on the size of room and the level of facilities you could offer to a potential lodger, as well as your location.
To get an idea, have a look in your local newspaper for similar properties, browse the local estate agents or take a look on websites such as Rightmove.co.uk and Spareroom.co.uk for current prices in your area.
It might also be useful to get in touch with the HR Department of local employers and hospitals who often assist employees in finding accommodation.
If you have children at home this can also add extra peace of mind since many professionals, such as doctors or the emergency services, will be fully CRB checked.
3. Will I have to pay tax?
The rent a room scheme allows you to earn up to £4,250 per annum tax free, although note that this figure will be halved if you share the income with a partner or other person.
Assuming your spare room brings in less than this, around £81 per week or £350 per calendar month, the tax exemption is automatic and you won't need to declare it.
If your rental income is higher than the tax free allowance however, you will need to submit a yearly tax return, and consider seeking further tax advice.
For more details on the Government rent a room scheme see the Gov.uk rent a room page here.
The Gov.uk page above also includes information on becoming a resident landlord, tenancy types, rent, tax and bills, and houses in multiple occupation - which may apply if you take in more than two lodgers.
Council tax
Don't forget that if you're currently living on your own, taking in a lodger could mean you're no longer entitled to the single person's discount on council tax.
However, you may still be eligible if your lodger is a full time University student - make sure to check with your local council in any case.
4. I live in a council house, can I rent my spare room?
Following much speculation and recent media hype concerning the new "bedroom tax", (which came into effect in April 2013), further legislative changes from October 2013 will now mean that council tenants can also rent out any spare rooms, although there will be a weekly tax deduction payable on any income, likely to be around £14 per week.
The new changes have been introduced to help counterbalance the financial effect of the bedroom tax, allowing people the ability to earn income from their spare rooms.
If you're in any doubt as to what your current tenancy does - and does not - allow you to do then you should speak to your local housing officer or authority for clarification before taking in a lodger or entering into any form of tenancy agreement as this may affect your legal rights.
Also note that income from renting out a spare room can affect entitlements to welfare and housing benefit.
5. Protecting yourself: rental agreements
Whether you decide to opt for a lodger on a short or long term basis it's vital that you enter into a formal tenancy agreement so as to protect both yourself and your lodger against any potential problems that may arise.
Whilst we all tend to enter into agreements with the best of intentions, unexpected issues can and often do arise - such as job loss, rent increases (due to higher living costs) and even changes in personal circumstance. Whatever the reason, you need to make sure it's covered from the outset.
A tenancy agreement sets out all the vital information that you need to be clear about before entering into any arrangement - such as how and when the rent becomes payable, who pays the utility bills and council tax etc., and whether there are any restrictions on the tenant (e.g. whether pets are permitted or the lodger is allowed to smoke in the property).
This list is far from exhaustive, of course, but it's certainly advisable to take legal advice before entering into any agreement so that you're clear on what you should consider and perhaps include into the conditions.
For free advice, you can speak with your local Citizens Advice Bureau about this. Search for your nearest CAB here.
Other means of protecting both yourself - and your property - include taking a deposit from your lodger and even asking for references, perhaps from an employer or ideally, a previous landlord.
Your tenancy agreement also needs to be clear on how you can use the deposit in the event of damage or non-payment of rent.
Take a look at Gov.uk guide for landlords for more information on how to protect yourself and ensure that your renting arrangement avoids any common pitfalls.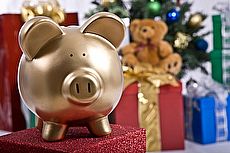 8 December 2017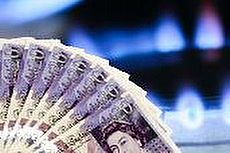 8 December 2017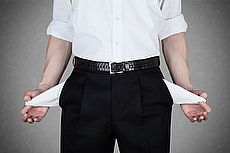 7 December 2017
Follow us or subscribe for FREE updates and special offers