Lidl to start paying actual Living Wage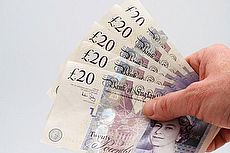 ©iStock.com/calion
LIDL have announced they'll start paying UK employees more than the Living Wage from next month, with 9,000 staff receiving an average pay rise of £1,200 per year.
The German discounter is the first big name to change salaries in accordance with the Living Wage Foundation - not the minimums set by the Government.
From October, Lidl staff will earn at least £8.20 an hour in England, Scotland and Wales and at least £9.35 in London.
This exceeds the amount set out by the Living Wage Foundation by 35p an hour outside London, and 20p an hour in the capital.
In addition, Lidl have said that should the Living Wage increase as expected in November - they will up their rates to match.
Breaking the bank?
The announcement means a 14% average pay rise for Lidl staff, and will cost the supermarket chain around £9m.
However, a spokesperson for the company said that this wouldn't be passed onto shoppers:
"It's an investment in our people and as ever we will continue to offer our customers the very best quality at everyday low prices".
Lidl now have more than 5.5 million customers a week and they plan to expand further; Ronny Gottschlich, the UK chief executive of Lidl, said they wanted to share their "success" with the staff.
This attitude stands in stark contrast to that of other retailers, who are bemoaning the increases outlined as part of George Osborne's new minimum wage, which comes into force next year.
National Living Wage
Confusingly called the National Living Wage, the Government's changes to the minimum wage mean that employers will have to pay over-25s a minimum of £7.20 an hour - up from £6.50 at the moment.
High street companies such as Next and Whitbread have already said that they will have to increase their prices to foot their new wage bill; others like JD Sports say there may be fewer jobs as a result.
A statement from Whitbread - who own Costa Coffee and the Brewers Fayre chain - said that they would make "some selective price increases" and "efficiency savings" to ease the burden of the changes, which come into force in April.
Lord Wolfson, the chief executive of clothing retailer Next, says the rise in staff costs will force them to increase prices.
In their analysis of the Government's new minimum wage, the Office for Budget Responsibility said they believed it would lead to the loss of about 60,000 jobs.
However, these complaints are nothing new.
Matthew Bolton at Citizens UK, the organisation that first campaigned for the Living Wage, says companies made similar noises "when the national minimum wage was first introduced, but employers managed to make it work".
All change
While people argue about the potential effects of the new minimum wage, it seems that wages are finally climbing again anyway.
Recent figures from the Office for National Statistics (ONS) show that average wages are increasing at the fastest pace since 2009.
Nevertheless, workers in the retail and hospitality sectors are still the worst paid.
Supermarket workers typically earn £13,911, according to the ONS, which makes their job one of the UK's 10 most poorly paid.
And Tesco, Asda and Sainsbury's may still be the UK's largest supermarkets, but all pay far less than the Living Wage.
Tesco pay £7.39 an hour, Asda will pay £7 an hour from October, and Sainsbury's recently announced they were upping their rates to £7.36 an hour.
In light of Lidl's announcement, however, these seem pitifully low.
Out with the old
Speaking to the Today programme on BBC Radio 4, Mintel's Richard Perks said the big supermarkets were seeing their markets shrink, and would "struggle to do this now... if they did they would have to put up prices."
Tesco posted a record £6.4bn annual loss this year, while sales as Asda and Sainsbury's have also fallen.
By contrast, Lidl have seen their share of the supermarket sector rise to 3.5% this year.
That may not sound like much, but Mr Perks said profits "must have risen very sharply... so it has the headroom to do this."
It's difficult to tell, because the privately owned company doesn't disclose profit figures - but with Mr Gottschlich saying he sees potential for expansion "in almost every single town", it's safe to say they must be doing quite well.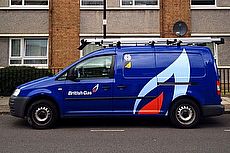 21 November 2017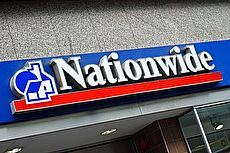 16 November 2017
13 November 2017
Follow us or subscribe for FREE updates and special offers