John Lewis enter mobile phone market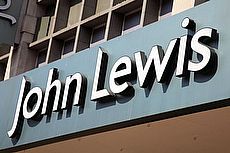 JOHN Lewis have started to sell SIM-free mobile phone handsets, and plan to offer phones with Vodafone contracts from later in the summer.
Each model will come with two recommended tariffs: one with a low data allowance and one with a higher data allowance, but customers will be able to choose from others should they want to.
And as this is John Lewis, there's a little extra thrown in: all phones bought from the retailer will come with a two year guarantee and free two year accidental damage insurance.
Which phones?
Not all makes and model of mobile are available. The company have limited themselves to the "top 25" handsets - which include the Samsung Galaxy S6, the LG G4 and HTC One M9.
While John Lewis said the latest iPhones wouldn't be on sale until "early July", there's actually a good range of them available to order at the time of writing.
They've also said they'll extend their "never knowingly undersold" mantra to phones bought from them.
So should someone determined to buy a Samsung Galaxy S6 find one elsewhere on the high street for less than the £739.95 John Lewis are charging, the retailer say they'll match the price.
The SIM-free sales are being run on a trial basis: for those who can't get to London's Oxford Street branch to browse in store, they'll only be available online.
In both cases, the trial is currently set to run until the end of the year.
Limited availability - for now
Come mid-August, however, the Cheadle branch in Manchester will start selling phones with Vodafone contracts.
The Oxford Street store will follow suit in autumn; at present it's expected to start selling them from late September or early October.
As with other specialist products sold in store, the phones will be found in their own dedicated area in the technology department, with both John Lewis and Vodafone staff on hand to advise customers.
Should these pilot schemes prove successful, John Lewis say they'll expand to other branches. Contracts won't be available to buy online until it's clear how much demand there is.
"We know from our website traffic and searches that customers are actively looking for mobiles from us," says John Lewis electricals and home technology buying director, Jonathan Marsh.
"At the moment there are thousands of potential combinations of mobile handsets and tariffs... we're determined to bring John Lewis levels of excellence, simplicity and value to the mobile market."
Contracts and tariffs
That's why, although customers will be able to choose from any Vodafone tariff they like, each handset will come with two recommended deals, depending on how much data customers think they're going to need.
That'll be the only difference between them: both packages will feature unlimited texts and minutes.
As yet we don't know how much John Lewis's special recommended tariffs will be, but Vodafone are known for offering fairly middle of the road deals.
They do, however, offer new customers a three month "Data Test Drive", which gives them unlimited data for a limited period - letting people see how much they're likely to need before committing to a set allowance for the rest of their contract.
And while the partnership with John Lewis could well provide them with a bit of a boost, they've also confirmed long expected plans to start providing home broadband, and speculation continues about a possible deal with Virgin Media.
Meanwhile John Lewis aren't the only high street stalwarts attempting to challenge the established mobile retailers - earlier this month the Post Office launched their own PAYG mobile virtual network, piggybacking on EE.
The Post Office are taking a similar "simple package, decent value" tack, highlighting their fixed lower cost calls and texts.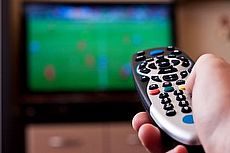 15 November 2017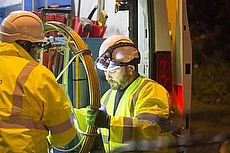 10 November 2017
9 November 2017
Follow us or subscribe for FREE updates and special offers