IN AN ambitious move, the Post Office have launched their own mobile phone service, offering "simple" pay as you go plans.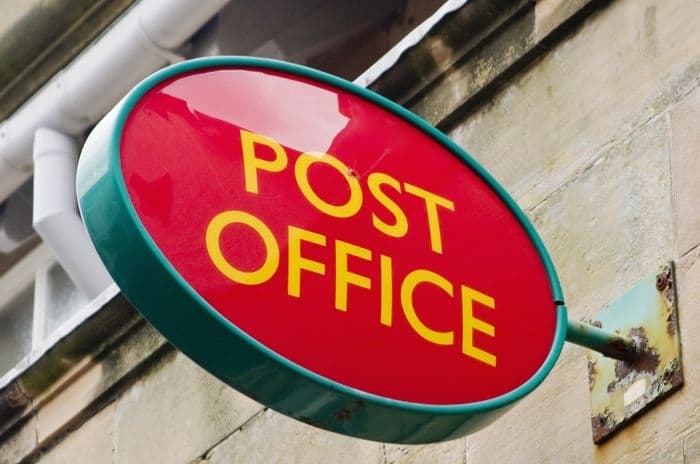 Credit: TTphoto/Shutterstock.com
Piggybacking on the EE network the Post Office claim they will offer customers a better price and, in a market notorious for its complicated offers, greater transparency.
It's a brave move considering they're not quite ready to offer 4G, but they're building on their trusted name and strong customer base, and market research which they say gives them grounds for optimism.
The PAYG mobile network marketplace is already crowded, but the Post Office say one in three people of the people they surveyed said they'd consider them as a mobile provider.
Competitive call prices
Only privatised in October 2013, the Post Office are aiming to grab their share of the market by offering cheaper texts and calls, with calls to UK landlines and mobiles locked at 8p, regardless of which network is called.
Text messages cost 10p each, while MMS costs 40p and international texts are set at 24p.
There's also a special offer to generate further interest with one top-up in every 30 day period doubled in value. A £10 top up will become £20, with the purchased credit available for 30 days.
Customers already use the Post Office for about 11 million top-up transactions a year, so offering their own mobile service seemed a natural next step, according to Commercial Director Martin George.
PAYG mobile is part of their commitment to grow their financial and home service businesses while maintaining position as the premier mails retailer.
They've also benefited from a £640 million boost from the Government, which has seen more than 2,200 branches revamped.
Now the Post Office provide more than 170 different services to their customers, including home phone and broadband which has almost half a million existing customers.
Martin says their mobile plans will offer an alternative to PAYG users who are paying "really high charges and shouldn't be".
Not everybody wants a contract phone with a commitment to make a regular payment even though tariffs are very competitive these days.
And the Post Office explained to us separately, they felt it wasn't fair that customers topping up £5 or £10 a month were getting a poor deal "because they want to use PAYG" with some providers charging up to 35p a minute.
We were also told that they would introduce handsets later this year and monthly contracts in early 2016.
Research shows an opening
The Post Office used research conducted by Truth in June 2013, looking at 1,337 online interviews to discover how loyal PAYG customers are to their providers.
The results gave the company reason for optimism: more than a third (36%) of PAYG customers said they consider changing providers every 18 months; the same proportion claimed they would consider using the Post Office as their mobile provider.
Martin claimed this as a "fantastic vote of confidence" in the Post Office, perceived as one of the most trusted brands in the UK.
The Post Office describe their service as "pay less as you go", but that's a little bit of a misnomer as many existing providers offer cheaper calls per minute.
Post Office Mobile beats Tesco Mobile, O2, EE, Vodafone and Virgin Mobile on price per minute. But it's behind Three, Asda, Mobile and Mobile by Sainsbury's.
However they are leading the field with some of their packages. Their 30 minute bundle in particular provides better content than anything from their rivals.
Post Office PAYG is already available to buy online, and will be rolled out nationwide through their branches starting with 50 in the North West.
They're also proud of the fact that Post Office Mobile will have its own dedicated UK customer team.
Where the Post Office fall short - certainly in the short term - is as a provider of data. They charge 10p per MB, but there's no support for 4G data with their SIM.
That may be a calculated move. Currently the UK public are not clamouring for 4G, although the Post Office told us they wanted to run trials with existing mobile customers before rolling it out fully in September.
When it does finally arrive, because they piggyback on EE - pioneers of 4G technology in this country - the Post Office will be able to offer coverage across most of the UK.
Other new mobile contenders
This may be too long for the more impatient among us to wait, with rival networks popping up all the time. For example, high street retailer Carphone Warehouse now boast their own iD network, with plans including 4G that start from £7.50 a month.
Perhaps more worrying for the Post Office and the existing PAYG networks is a possible contender coming from Los Angeles California - FreedomPop. They claim, as the name suggests, to be free.
Arriving in the UK before the end of the summer, according to their website, they promise to offer "light users" the chance to sign up for packages such as 2GB of data, 200 texts and 200 minutes for zero cost.
The Post Office are entering a market challenging well established existing providers, and they will soon have to compete against that newcomer from the States claiming to offer "free" instead of "competitively priced" mobile services.
Yet their existing customer base, their trustworthy reputation and their value proposition - especially for the 30 minute bundle - suggest that the network's mobile offering could well become a successful addition to their range of services.