Ofcom have promised tough action following research showing that most broadband providers are failing to follow the regulator's code of practice on broadband speeds.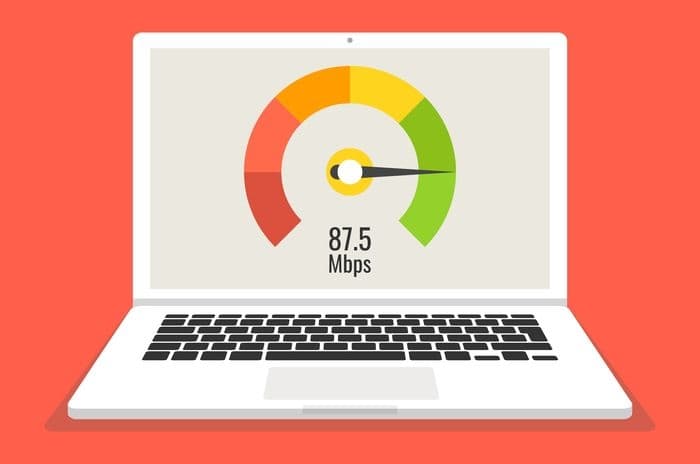 Credit: Art Alex/Shutterstock.com
A basic requirement of the Ofcom code is that broadband companies provide customers with accurate speed estimates at point of sale, to make it clear to consumers that the advertised speed is only an 'up to' figure and won't accurately reflect their everyday experience online.
However, the regulator's own market research found that just 43% of providers managed this.
Working with ISPs, Ofcom intends to address the shortfalls by agreeing on a strict set of standards when calculating and presenting access line speed information then amending the code accordingly.
As bad as each other
Intriguingly, Ofcom's market research found few statistically significant differences between broadband providers: they all seemed to succeed (or fail) on more or less the same things.
For example, when broadband salespeople explained factors that influence actual line speed they generally mentioned distance from the telephone exchange (52%) and time of day (40%).
Far fewer mentioned other factors which could affect broadband speeds such as the quality of the telephone line, an ISP's network capacity or traffic management policies.
Having said that, a few providers did perform marginally more poorly than others.
Sky broadband failed to offer an estimated speed to 30% of the researchers and Virgin Media National broadband (their non-cable option) gave just the headline speed to 35%.
How can providers improve?
An earlier report conducted by Ofcom measuring the average speeds of up to 20Mb broadband deals found that Virgin Media's 10Mb deal actually had the highest speeds - an average of 8.7Mb - and now-departed ISP Tiscali came last with a 3.7Mb average.
The differences between provider's speeds are unlikely to change anytime soon, however.
What could improve much more quickly is the information providers offer.
One area to improve upon would be information on access line speeds.
The access line speed is the broadband speed customers will actually receive day to day and can be estimated but since 2007 can be advertised as 'up to' speeds.
It is expected that Ofcom will recommend that ISP's offer information on the access line speed (i.e well before the end of the sales process - that is, before asking the new customer for their bank details or MAC address).
At present, the code only requires that broadband providers give this information at some point prior to the end of the sales process.
Next, would be to keep consumers better informed as to how and why headlined broadband speeds can be much higher than the speed they'll actually receive, giving them a more realistic idea of how fast their connection will be.
And, finally, broadband providers will look into making changes in their terms and conditions.
For example, broadband providers could give customers the option to leave their contract before the end date if the speed they were told to expect falls short.
Rewriting the code of practice
Ofcom's code of practice on broadband speeds, introduced in December 2008, was designed to encourage providers to become more transparent about the types of service customers could expect from their ISPs.
However, Ofcom's research shows that broadband providers still all estimate line speeds differently - and are often somewhat over-optimistic even with those figures - making it more difficult for consumers to compare broadband deals.
With the mystery shoppers having to ask for accurate speed estimates or being given vague estimates of 10-20Mb, Ofcom say that they'll have to rewrite the code of practice by the summer to make sure that speeds are discussed early on in the sales conversation.
If that fails they plan even tighter regulations on broadband providers, however Ofcom have reiterated that they will continue to monitor and assess ISP performances against the code in the next few months before making any drastic changes.