Cheaper broadband for low income tenants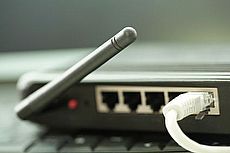 HOUSING association, council, and social housing tenants are being offered the chance to get online at more affordable prices through an organisation based in Wales.
Happus - Welsh for "happy" - say they're about "affordable computing and connectivity for all".
As well as providing computers, tablets and even smartphones at reduced prices, they've just announced a series of broadband packages in partnership with TalkTalk.
What are they offering?
The offers range from free broadband for 18 months with the purchase of value line rental for a year, to broadband plus unlimited calls.
Unusually for a provider specialising in "affordable" broadband, there's also a fibre option, which costs less than TalkTalk charge for line rental for the first six months.
Here's how the deals Happus and TalkTalk are offering stack up over the length of the minimum 18-month contract:
| Package | Includes | Monthly cost | Contract | Upfront cost | Total cost of contract |
| --- | --- | --- | --- | --- | --- |
| Broadband only | Unlimited broadband, no calls | £10.85 for 6 mths, then £19.20 for 12 mths | 18 months | N/a | £295.50 |
| Superfast broadband | Unlimited fibre broadband, no calls | £15.85 for 6 mths, then £31.70 for 12 mths | 18 months | N/a | £475.50 |
| Broadband only: pay upfront | Unlimited broadband, no calls | Free for 12 mths, then £16.60 for 6 mths | 18 months | £180.36 | £280.56 |
| All in deal | Unlimited broadband, unlimited UK landline and mobile calls | £15.85 for 12 mths, then £24.20 for 6 mths | 18 months | N/a | £335.40 |
Worth noting is that there are no set up costs with any of these offers - even the router is delivered free of charge.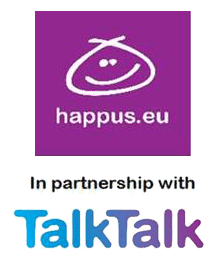 To be eligible for one of the above packages, people must be social housing, council, or housing association tenants, and they need to call Happus on 03300 103300.
None of these deals is anywhere near as cheap as that offered by BT Basic, which we look at in detail here - but that comes with a pretty restrictive 10GB a month data limit, and eligibility is much tighter.
What if I don't qualify?
Happus aren't the only organisation helping people get online at a reduced price. We've a guide looking at the range of help available here.
At the time of writing, it's possible to get a computer from GetOnline@Home for the cost of the broadband connection.
Happus can't beat that - but they do offer slightly more variety in terms of hardware, including tablets, iPads, and smartphones.
The real bargain prices are reserved for the desktop and laptop computers, but anyone who wants a reasonably priced, unlocked, smartphone will find a couple of models running from Android 4.2 to Android 4.4, from £70 to £130.
This is for just the handset - as they come unlocked, the owner can use any 3G-capable SIM they like with them.
They're also a little cheaper than GetOnline@Home when it comes to laptops.
Like GetOnline@Home, their computers start from £99 for a desktop PC - but their laptops start from £20 cheaper, at £129 for a basic model.
These are the prices for those eligible for a discount; eligibility depends on receiving one of the following benefits:
| | | |
| --- | --- | --- |
| Housing Benefit | Income Support | Jobseeker's allowance |
| Pension credit | Disability Living Allowance | Attendance Allowance / Constant Attendance Allowance |
| Carer's Allowance | Incapacity Benefit | Employment and Support Allowance |
| Disability element of Working Tax Credit | | |
But anyone not eligible for the discount will only pay £10 more for any of the models on offer.
There's also a bit of choice in terms of minimum specification.
All of them come with Windows 7 Professional and Microsoft Office Home Business 2010.
All monitors are flat screen and at least 15"; all laptops come with a webcam, whether integrated or separate, support wireless connections, and will have a 12.1" screen at minimum.
In addition, "starter" computers come with at least 1GB of RAM, an 80GB hard drive, and a dual core processor; "intermediate" models will have a minimum of 2GB RAM and a 120GB hard drive.
"Advanced" computers all sport at least 4GB of RAM, but that's where the similarities end. Desktops still have dual core processors but come with a 17" flat screen monitor and 160GB hard drive; the laptops will boast either an i3 or i5 processor and a 250GB hard drive.
Eligible customers will pay £99 for a starter desktop, £129 for an intermediate machine and £169 for the advanced model. All rely on having an Ethernet connection, but customers can choose to pay £9.99 for Wi-fi connectivity.
Laptops for eligible customers start at £129, rising to £159 and £199 for the machines with higher specs.
Again, anyone who doesn't qualify for the discounted price can expect to pay £10 more for the computer of their choice.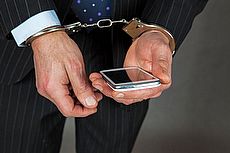 23 November 2017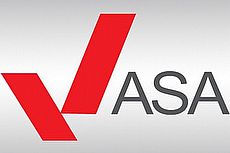 23 November 2017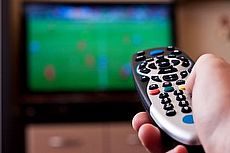 15 November 2017
Follow us or subscribe for FREE updates and special offers