In February 2011, a Government enquiry into Ofcom's performance put pressure on the communications regulator to make switching broadband provider faster and easier.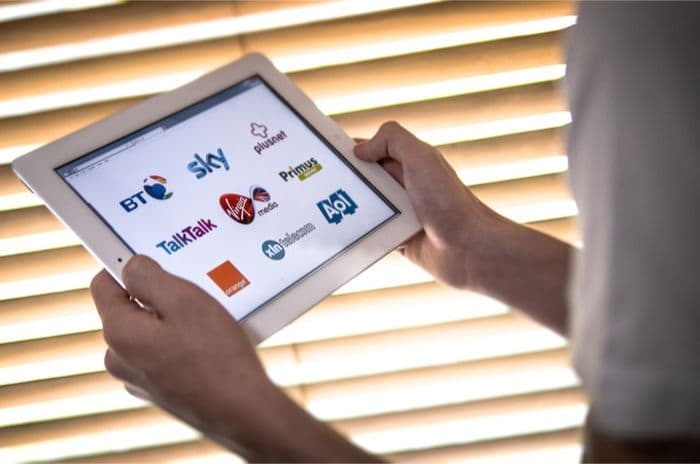 Credit: Lenscap Photography/Shutterstock.com
The Commons Public Accounts Committee assessing Ofcom noted that, "some consumers find it extraordinarily difficult and slow to switch services such as broadband... [and] often face a lot of confusing information which makes it very difficult to compare."
Gas and electricity are far easier to change, the report claimed.
In response to the Government's criticism, Ofcom noted that it was undertaking a review of switching practices.
So, almost a year on, what did that review actually change?
How difficult is it to switch?
In August 2011, YouGov research found that more than half of broadband users hadn't changed their provider in the last 12 months and a quarter had never switched.
According to a September 2010 study conducted by Which?, nearly half of broadband users had some kind of trouble when they last switched their service.
However, the survey found that, in the main, the problems were minor.
An overwhelming majority (78%) said that, all in all, they found switching relatively easy and just 13% agreed that their switching process had been 'difficult', although that was an increase on 8% in the previous year.
Even so, the prospect of dealing with such minor problems, and the possibility of major issues, can be a barrier to switching.
Previous suppliers continuing to take payment and trouble setting up a new connection were among the most common complaints.
Some respondents said they were left without broadband for months while the issues were resolved.
Ceri Stanaway, Which?'s broadband expert, also warned that the structure of new products was likely to make switching more difficult.
"The broadband world is getting ever more complex, particularly as providers increasingly bundle broadband together with other services such as phone and TV," she warned.
Technical switching problems
As Ofcom would no doubt be happy to point out, a lot of the UK's broadband switching problems stem from the fact that we have one of the world's most diverse and competitive broadband markets.
Allowing more operators into the market - in the form, for example, of Virgin Media's fibre network and more competitive unbundled exchanges - has meant more switching systems, not all of which play nicely together.
Switching providers certainly has its pitfalls and as providers roll out ever more complex products - bundled, unbundled; with new line rental or without - switching between different types can lead to complications.
However, several new rules over the past few years have clarified the process.
MAC keys and caps on charges
In November 2009, Ofcom introduced a mandate called GC22 which requires all providers to send customers who wish to switch broadband a migration authorisation (MAC) code within 5 days.
Unfortunately, the MAC code system still tends to work best when moving between providers who are reselling a BT wholesale product.
When moving from ADSL to cable (i.e. Virgin Media except 'National') or vice versa it doesn't apply and it may also not be applicable when going to or from some LLU providers.
In June 2010, Ofcom stepped in to limit the amount that broadband providers could charge migrating customers.
Many providers still charge a fee for moving without using a MAC code or other recognised switching service (i.e. leaving but not moving to another broadband provider), though.
2011 charges
2011 bought more changes to the broadband switching process.
Notably, by November 2011, automatic renewal contracts were banned.
The deals which, automatically signed customers up for a long term of 12 to 18 months after their initial term was over, put many off switching, since leaving meant paying the balance of the account.
However, considering the Government's criticism and price rises throughout the year, it was notable that other large changes were absent.
An August 2011 YouGov report found that the average household 'overpays' for their broadband to the tune of £140 a year.
For the first time in five years, another survey found, the cost of broadband-only packages soared by 11% - almost two and a half times the rate of inflation (4.5%).
The future of switching
Consumers whose broadband provider also provides line rental and digital TV seem, perhaps unsurprisingly, more likely to run into difficulties than those switching a single product.
In particular many with their broadband provider's line rental service find that, on leaving, they're asked to take a BT line or make extra payments.
In it's annual consumer experience report in December 2011, Ofcom said that making switching between providers for bundles easier was a top priority for 2012.
According to Ofcom's own research, 23% found switching a communications bundle fairly or very difficult compared with 9% who said the same of digital TV, 15% of broadband and 6% of landlines.
Helping consumers to move their email accounts, which is something of an issue facing those with ISP provided addresses, may also help to increase the number of people switching.