THE number of people planning to take out a payday loan has fallen by half compared with last year, ComRes research released over the weekend has found.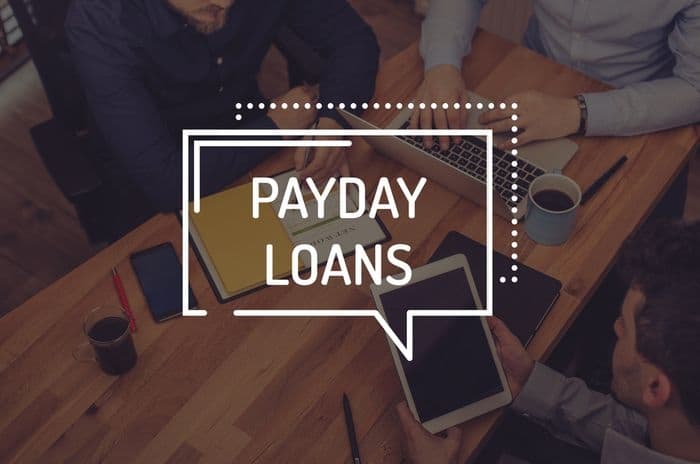 Credit: garagestock/Shutterstock.com
Last year, the R3 Personal Debt Survey found that 11% of respondents surveyed in September planned to take out a payday loan in the next six months.
This year, just 6% expect to take a loan in the coming six months.
The ComRes survey follows a year of unprecedented scrutiny for the payday loans industry and an increasing feeling that stronger Government intervention is needed in a market where self-regulation seems to have come to nothing.
It is, perhaps, telling that the number of respondents who said they would be "very unlikely" to take a payday loan in the next six months has increased 7%, from 77% last year to 84%.
Another 6% said they were "fairly unlikely" to take a payday loan.
It could be that a year of negative publicity has persuaded many to rule out a short term, high cost loan entirely.
No to payday: so where now?
However, research released this week suggests that if consumers are turning away from payday loans they don't necessarily have less need to borrow.
The fundamental trend which has in many ways laid the way for payday, stagnant incomes and rising prices, including on essentials like utilities, remains unchanged.
Think tank the Institute for Public Policy Research (IPPR) found that 41% of those who have or plan to take a payday loan will borrow the money for everyday expenses like groceries. Another 32% use payday loans to pay their utility bills.
The IPPR, which will publish its full findings into the payday sector early on in the New Year, said that its findings showed not a financial planning problem but a problem with making ends meet.
Although a large proportion of payday users - 35% - did say that they would take out a loan to cover a short-term financial emergency, which is perhaps the model way to use them and repay without rolling the loan over or incurring fees, that's clearly just one way that people are using them.
In addition, those who say they are now less likely to take out payday loans don't necessarily have access to better borrowing products to take their place.
To cover everyday expenses in a simple way, people are most likely going to be looking to their overdrafts, which can be just as expensive as a payday loan.
The case that a lack of alternatives to payday loans among mainstream, and even non mainstream financial services providers is driving growth in the market has never looked stronger.
"We need better alternatives for borrowers that provide more options when it comes to length of loan and repayment options and affordability," Mathew Lawrence, an IPRR Research Fellow said.
The payday sector itself has made the same argument.
Lenders groups have said that proposed new regulation including a cap on the cost of credit will leave those that need lending out of the credit market entirely.
Illegal lenders could pick up the custom regulated lenders are forced to turn away, industry groups say, with potentially devastating consequences on borrowers.
One victim of an illegal lending gang recently convicted in Merseyside took out a loan for £1,000 but was intimated and threatened into paying back £60 every week for a year.
The victim paid back £3,120 and, worse, lived in fear for their personal safety.
Another explanation: optimism and survey bias
On the other hand, however, perhaps consumers are simply more likely to feel optimistic about their likely financial security in the next six months.
23% of those surveyed said they expected their finances to improve in the next six months, compared to 19% this time last year.
It could simply be that fewer people expect to fall into a situation - an emergency or a bills arrears - which will require them to borrow quickly.
A third explanation, of course, is that the results of the ComRes survey have been biased by the negative publicity surrounding payday loans, even though actual behaviour is unlikely to change.
People hiding their financial behaviour is worrying in itself.
Payday borrowers still overwhelmingly young
Alternatives to the payday sector can be hard to find, however.
Particularly because, as these figures and others have shown, the overwhelmingly majority of borrowers are under 35.
15% of the 18 to 24 year olds in the ComRes study said they'd think about taking a payday loan and 11% of the 25 to 34 age group also said it was likely, a much higher proportion than other age groups.