CHARITIES will face tougher penalties for "aggressive" fundraising, as a Government-backed review proposes a wide ranging shake up of the sector.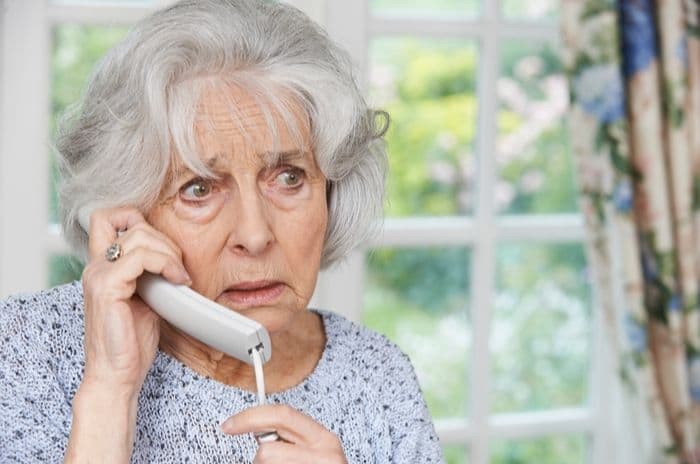 Credit: SpeedKingz/Shutterstock.com
The report from the National Council for Voluntary Organisations recommends the creation of a new regulator with greater powers to curb some charities' money generating efforts.
Chair Sir Stuart Etherington said: "We seem to have found ourselves in a position where charities didn't think hard enough about what it was like to be on the receiving end of some of their fundraising methods.
"They thought too much about the ends and not enough about the means. This has been a clear wake-up call and now is the time to tighten the standards."
More control
At the moment, charities regulate themselves, via the Fundraising Standards Board. However, the review concludes that self regulation is "failing" and that a new framework is necessary.
The proposed new body - the Fundraising Regulator - will be able to investigate charity malpractice and issue "cease and desist" orders where appropriate.
This follows on from reports that the elderly and other vulnerable people are being ruthlessly targeted by some charities.
This was most recently highlighted by the death of 92-year-old Olive Cooke, whose family said that she had received up to 267 letters a month, and numerous phone calls, from charities asking for money.
In another case, the family of an 87-year-old dementia patient said his personal details were allegedly sold or passed on by charities up to 200 times.
Protecting privacy
These data protection issues have been picked up by the Information Commissioner's Office (ICO), whose job it is to enforce the Data Protection Act 1998.
Information Commissioner Christopher Graham says that the ICO have launched an investigation to "work out exactly what has happened".
The ICO are particularly concerned about whether data provided to charities is being safeguarded well enough, and whether there's a "connection between the good work that charities do and the scam merchants".
They point to the existence of so-called "sucker's lists", where scammers gather the contact details of vulnerable people who are more likely to give in than the rest of the population.
Opting out
These details can be bought from some of the same agencies that are employed by charities for fundraising purposes.
Many people unwittingly give "permission" for their personal data to be sold by failing to tick a box when they sign up to donate to, or receive information from, a charity.
Richard Taylor, Chair of the Institute of Fundraising, has admitted that "data selling shouldn't be buried in the small print" and supports a ban on text that "so small it can be lost".
The results of the ICO investigation will hopefully lead to changes in how companies can be said to gain our permission for them to share our data.
The Information Commissioner has already said that someone failing to tick a particular box does not count as consent and therefore shouldn't give companies "the right to trade in people's personal information".
Staying safe
In the meantime, those who may have historically given permission for their data to be shared often find they have to endure streams of unwanted phone calls and spam mail.
Advice from the ICO for anyone who thinks they may be being targeted is to make use of the Data Protection Act: ask the organisations who get in touch "to show you what they hold on you".
This, they say, could help us track down how our information is or could be misused - visit the ICO website for information on how to make a subject access request.
It's also worth signing up to the Telephone Preference Service (TPS), which should reduce the number of nuisance calls someone receives by about a third.
There are more services we can sign up to that should help reduce our exposure to spam calls even further - we've a guide to the legitimate ones here.
Note our use of the word "legitimate" - the ICO have recently fined two separate companies for making cold calls attempting to sell equipment and services designed to stop nuisance calls.
It's the nature of the modern world that there's a certain amount of junk mail included with the daily post, but if the unwanted material is addressed to us personally, it's wise to register with the Mailing Preference Service (MPS).
This, say Citizens Advice, should "stop most unwanted advertising material that is addressed to you personally and delivered to your home address by post".