THE Consumer Council for Water (CCWater) have given warnings to 10 water companies in England and Wales, following an increase in the number of complaints they received between 2015 and 2016.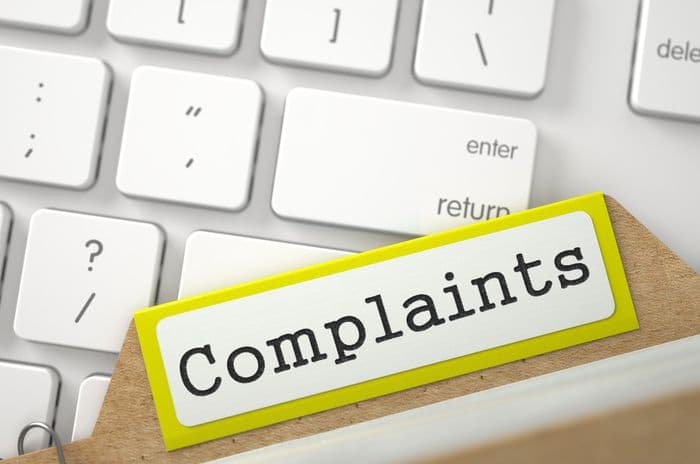 Credit: Shutterstock.com
The watchdog pointed to a "very substantial increase in complaints some companies have reported", with non-household customers such as businesses twice as likely to lodge complaints as households.
The worst performing company was Southern Water, who with a 10.3% rise in their tally take this title for the fourth consecutive year.
However, while such firms as Dwr Cymru Welsh Water and Bournemouth Water saw their figures climb dramatically, the total for the 21 surveyed companies as a whole decreased slightly.
It dipped by 0.5% to 106,196, demonstrating a stability that may be undermined once Ofwat's proposal to open the water industry to competition is implemented by the Government.
While Ofwat believe that allowing competition in the retail water market will create an incentive to improve customer service, the example of the energy industry suggests that increased complexity may only frustrate customers further.
New billing system, new complaints
And they already seem frustrated enough as it stands, what with 77 in every 10,000 Southern Waters customers making complaints about them.
This is 33% higher than the industry standard, although other providers are catching up fast.
Dwr Cymru, for example, witnessed a 115.1% increase in complaints, with their ratio now standing at 45.8 for every 10,000 customers.
Similarly, after attracting only 20 complaints for every 10,000 connections in 2014/5, Affinity Water brought their score up to 36, an increase of some 82%.
There are numerous reasons for such increases. In the case of Bournemouth Water, for instance, their 90% rise in complaints can be put largely down to the introduction of a new billing system.
Dwr Cymru also introduced a new billing system, although their imposing of tougher debt collection measures also contributed to their massive spike in complaints.
In the case of such a provider as Affinity Water, however, the reasons are a little more complicated.
They're currently undertaking a five year plan to achieve efficiency savings of £105 million. As such, they're cutting back on certain services and provisions.
For example, as part of this plan they're aiming to lower water leakages by 14% between 2015 and 2020. This means that, in certain areas, they're reducing the pressure of the water they supply their customers, upsetting some of these customers in the process.
Innovation and disruption
While the specific reasons for their complaints might be superficially different from those received by their rivals, they nonetheless share in the same common theme.
Namely, their surge in customer complaints relates to changes they've introduced, just as it does in every other case. Whether it be a new billing system or adjustments to water pressure, it seems that "innovations" inevitably create more opportunity for customer grievances and problems.
It's because innovations and changes are so disruptive to customers that, contrary to what Ofwat may hope, the opening of the retail water market to competition probably won't have the effect of reducing the water industry's level of complaints.
This is at least what the experience of the energy industry suggests. Even though it has been open to competition since the privatisations of gas and electricity in 1986 and 1989 respectively, it now sees the number of complaints it receives ascend with almost every passing year.
In the first six months of 2014, for instance, complaints about energy firms doubled over the same period in 2013, reaching a high of 22,671.
A year later, the number of complaints reached yet another new record, outnumbering 2014's total by 23%.
As is much the case with Bournemouth Water and Dwr Cymru, most of these relate to billing issues, coming at a time when the likes of Scottish Power and Npower were struggling with new systems.
This therefore suggests that, rather than simply giving customers more choice over how they can pay their bills, the "innovation" Ofwat are hoping to bring to the retail water market will also create new problems for customers.
And these won't be the result simply of new IT and billing systems, but also of the very switching system Ofwat and the Government would like to see added to the retail water market.
While switching does in theory and often in practice allow customers to move to the supplier of their choice, it often encounters delays as well as resistance from the providers who're being left behind.
This is shown in the fact that, at least when it comes to the energy industry, switching-related issues are the second biggest cause of complaints after billing issues.
In the 2014 total of complaints against energy suppliers, they provided 13% of problems. In the 2015 total, they provided 9%.
This may pale in comparison to the number of billing difficulties, yet it's nonetheless a significant source of problems, one that should give Ofwat serious cause for concern.
Switching services
Indeed, if Ofwat want to ensure that the opening up of the retail water market really does improve customer service, then they have to see to it that they're tough on providers.
They should also consider a dedicated switching service in the vein of the Current Account Switch Service used in the banking industry.
This would help customers to make the most of the potential offered by a competitive retail water market, enabling them to switch providers easily, without being confronted with opposition.
And if Ofwat are hoping that such opposition is exclusive to the energy industry, they'd do well to reflect on the fact that Sky were very recently found by Ofcom to have created difficulties for customers of theirs who wanted to cancel their broadband contracts.
This is why neither they nor CCWater should expect customer relations in the water industry to suddenly get better once competition and the ability to switch is introduced. At least not until it gets worse.