OFWAT have proposed that the UK's retail water market be opened to competition, a move which could save customers £2.9 billion over 30 years.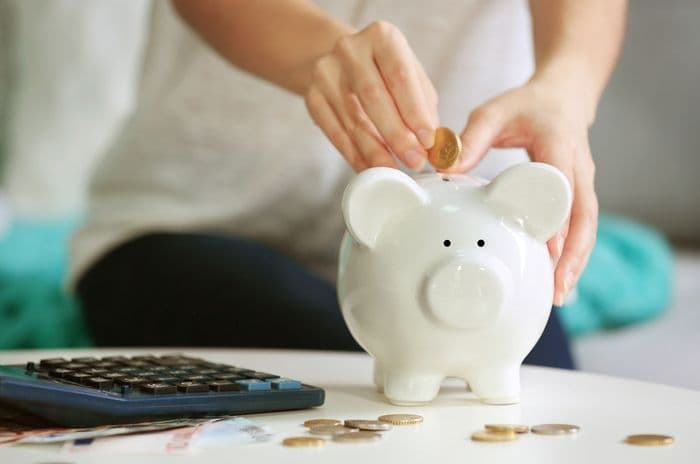 Credit: Africa Studio/Shutterstock.com
In a report published this Monday, the water industry regulator stated that allowing competition into the market would drive innovation in customer service.
Their Chief Executive, Cathryn Ross, said, "The uncomfortable truth is that, when it comes to retail offers, water companies provide an analogue service in a digital age."
However, while introducing competing suppliers into the water market will provide customers with more choice, Ofwat's proposals are expected to save each household only £8 a year.
This is largely because the regulator's proposals apply only to the retail water market, not the wholesale market.
Water Act 2014
Ofwat's report comes in the wake of the Water Act 2014, which from April 2017 will enable all non-household residences to switch their water supplier.
The passage of this act was followed in November 2015 by the Government asking Ofwat to look into the pros and cons of doing the same for all UK households.
We are living in an age of retail revolution, but water customers are being left behind
Cathryn Ross, Ofwat
At the moment, none of us can switch supplier, meaning that customers have no choice but to accept the price rises that are sometimes forced upon them by water suppliers.
However, because these suppliers enjoy natural monopolies, the water industry is regulated more strictly than other industries.
For example, all price rises have to be approved by Ofwat before they can be imposed on customers.
In 2014, the regulator even demanded that water suppliers reduce their bills by 5% (before inflation) by 2020.
Retail not wholesale
And yet, despite this power to keep bills only as high as is necessary to cover operational costs and investments, Ofwat believe that the water industry isn't innovative and competitive enough.
This is why they're planning to open the retail water market to competition.
Allowing new suppliers to enter the same market, Ofwat believe, would motivate them to improve customer service.
They would potentially take advantage of advancements in digital technology such as apps and smart water meters, competing with each other to provide customers with more convenient ways of managing their water supply.
Customers might not be able to choose what water they actually purchase and drink, but they will be able to choose how it is sold to them. And this, according to the regulator, would be what allows companies to shave £8 a year off the average water bill.
This is hardly a massive amount of money. Aside from the question of whether customers would be motivated to go through the sometimes joyless process of switching supplier, its tininess also reveals the major problem with Ofwat's proposals.
It reveals that it's only the retail market that would be opened to competition, and not the wholesale market.
As a result, if a neighbourhood's water is processed by Thames Water, for instance, it will continued to be processed by Thames Water.
Buying it through, say, New Water Utility X won't change this. More importantly, it won't do too much to lower the average bill.
As Ofwat admit in their own report, "wholesale price regulation [covers] about 90% of the total bill in water compared to 25% in energy."
This means that it's only the remaining 10% of the bill that will be negotiable - at best - once competition is introduced into the retail side of the water industry.
Raising rivals' costs
More worryingly, in an industry where "incumbent" providers control the water supply networks that will be used by their own competitors, there's a genuine possibility that competition won't be especially fair.
It's likely that the existing regional suppliers will have a strong financial incentive to raise their new rivals' costs.
They may, for instance, set terms for accessing their networks that reduce the profitability of entering the water market.
Such a raising of competitors' costs has happened in other industries. Most recently, it's been seen in the way BT allegedly redistributed their own operating costs onto the rivals who used their network.
Such allegations resulted in Ofcom ordering BT to set wholesale prices that allowed their rivals to make a profit, and then in the regulator ordering the telecoms provider to open their infrastructure to these same competitors.
This move was a necessary response given how BT's near-monopoly position seemed to imposed anti-competitive costs on their rivals. Unfortunately, it doesn't appear to be the kind of move that can be replicated in the water industry, since the latter operates according to "fixed infrastructure (or assets) - pipes and treatment works - that cannot be 'contestable' (open to competition)".
What's more, even though Ofwat will continue to regulate wholesale prices in a way that might save new water suppliers from some unfair costs, recent events have shown that the regulator can't always be trusted to be tough on water monopolies.
In January, for example, the Public Accounts Committee (PAC) accused Ofwat of routinely overestimating the operating costs of water suppliers when setting their price caps. The Committee therefore calculated that, for the past five years, customers had been overcharged on their bills by approximately £1.2 billion.
This laxity goes to show that, even with the entry of new retail suppliers into the water industry, the prospects for competition aren't especially promising.
Indeed, given that the monopolistic nature of the industry might allow pre-existing suppliers to impose extra costs on new rivals, it's possible that even the forecasted saving of £8 won't be passed onto customers.
Switching
And even if this promised £8 can be delivered, will such a small saving be enough to entice people into switching their water suppliers?
Well, the Competition and Markets Authority calculated in 2015 that customers could save as much as £234 a year if they switched their energy provider.
While the thought of savings like this have helped to encourage the holders of some 6.1 million accounts to switch to new suppliers, it should be noted that £234 is considerably higher than £8.
Also, of these 6.1 million accounts, only four million are attached to households. This is only 15% of the 26 million accounts in total in the UK, meaning that most of the public weren't interested enough in saving up to £234 to make a change.
Therefore, since the general public remains relatively apathetic about switching even when considerable savings are possible, it isn't especially likely that Ofwat and the Government's plans to introduce more competition into the retail water market will herald a new golden age of low water bills.
Bundles
There's also one other potential problem affecting these plans, relating to Ofwat's proposal that suppliers should also be able to offer customers "bundles" of water, energy and telecoms.
Such bundles may offer the opportunity to make further savings beyond the nearly negligible £8, yet they also run the risk of making it harder for customers to compare and switch suppliers.
As Gillian Guy, Chief Executive of Citizens Advice, observed, bundles could "make it harder for people to get a better deal through switching ... It needs to be clear how much each part of a bundled service costs, so that people can easily compare prices".
Not only that, but in bundling numerous utilities together, it will become harder to switch any single service (be it water, energy or telecoms) in the event that it fails to offer value for money. Because it will be attached to other services we might be happy with, we might be reluctant to change for fear of losing our entire package.
Still, this bundle idea and Ofwat's report as a whole will nonetheless remain proposals for the time being. They need to be debated and honed before they'll take their final shape, and before they give shape to the water industry of the future.
However, at the very least, this industry's representatives look as though they may have to be a bit more polite to us whenever we try to reach them on the phone.