BT and Virgin threaten price rises after rate hikes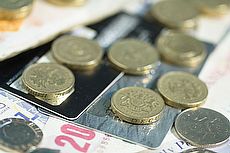 ©iStock.com/esp_imaging
BT and Virgin Media have both claimed that the cost of broadband is likely to increase after the Government announced a change in business rates.
Coming into effect from April 1st 2017, these changes will hit both Virgin and BT with a fourfold increase in their rates, with BT's rising from £165 million to £743 million a year.
This rise is part of a routine revaluation of rates the Valuation Office Agency (VOA) usually conducts every five years, so as to bring them in line with changing property prices.
However, this latest one comes seven years after the last, which was based on 2008's property values. As such, it's possible to flip the claims of the two internet service providers (ISPs) on their heads and argue that both of them have been enjoying undervalued rates for this period.
Because of this, it doesn't necessarily follow that they should, as they claim, raise their prices or cut back on investment because of the rate increase.
Nonetheless, their past form suggests that they almost certainly will push up customers' bills, even if their threat of withdrawing investment is something of an empty one.
Negative impact?
This hasn't stopped either of them from making it, however. Virgin Media chief executive Tom Mockridge said, "The Chancellor Philip Hammond is choosing to side-step responsibility for a huge increase in infrastructure taxes, at the very moment after the Brexit vote the UK needs to maximise investment into its digital fibre network."
Mockridge was, of course, referring to Broadband Delivery UK's plans to bring superfast broadband (attaining speeds of 24Mb or more) to 95% of British premises by December 2017.
So far, this percentage resides at the 90% mark, having crossed this threshold in April.
Yet the remaining 5% is perhaps harder to cover than any 5% that preceded it, in that it's constituted to a greater extent by thinly populated rural areas.
This is why the plans Virgin Media announced in 2015 to extend their fibre-optic network to four million more premises by 2020 are so important.
With the fulfilment of these plans, Virgin claim their network would reach a total of 17 million premises.
Similarly, BT announced in May their own plan to invest £6 billion in fitting at least 12 million homes and businesses with ultrafast broadband (attaining speeds of 300Mb or more) by 2020.
Now, however, they warn that the rate increase "could have a negative impact on future investment in the network."
And yet, added to this, it's interesting to note that they've already said the investment plan is being affected by a lack of "regulatory certainty" surrounding Ofcom's ongoing review into whether Openreach should be split off from them or not.
This is interesting because, if nothing else, it suggests that plans to invest are almost as much a defensive mechanism providers use against unfavourable legislation and taxes as they are a way of expanding a business.
And because they ultimately are a way of expanding the reach and profitability of a business, threats of withdrawing them in the face of less-than ideal governmental rulings always ring slightly hollow.
They ring hollower still in the knowledge that BT enjoyed a 24% rise in pre-tax profits in the final quarter of last year, in conjunction with "capturing 71% of new broadband customers," as chief executive Gavin Patterson put it.
Since they've been successful in raising their revenue on the back of "capturing" so many new broadband customers, it wouldn't make much sense to stop now just because of increased rates. What's more, it would make even less sense when they have Virgin Media and other broadband providers breathing down their necks with planned investments of their own.
And much the same goes for Virgin Media themselves, who would surely risk losing ground to BT if they suddenly pulled the plug on their scheduled investment now.
Bill increases
However, while the threat to cancel planned investments may be something of a bluff intended to pressure the Government into granting BT and Virgin Media some special exemption, the threat to raise customers prices has more substance to it.
For instance, while BT made an operating profit of almost £4 billion [PDF, p. 159] last year, this didn't stop them from introducing price rises for their broadband, TV, and phone services in July 2016.
Their explanation was that the hikes would allow them to "upgrade [their] services," something which was repeated almost word-for-word by Virgin Media in August, when they pushed up their bills by an average of 5.1%.
As their managing director, Gregor McNeil, explained, they tried to keep their prices competitive "while striking a balance with investing in more of what our customers want."
It should also be noted that, like BT, they made a profit last year. They brought in £377.5 million, which was up a healthy 38% on the £274.1 million of 2014.
This shows that, even if they can afford it, major providers such as BT and Virgin Media won't dip into their profits for the sake of avoiding price increases.
In order to maintain the growth of their profits while continuing with their respective investments in new services and infrastructure, they'll almost inevitably ask their customers to foot the bill.
And this is what will most likely happen in the face of the new business rates. They'll raise their prices rather than cut down on investment, since the latter isn't really an option when they're striving not to lose ground to each other.
Yet it's likely that they'll both appeal against the rise in business rates, which in their cases is calculated, not according to the rental value of their properties, but according to their revenues, costs and active users.
They have until October 26 to make their voices heard, with their concerns being sent not just to the VOA but also the Department for Communities and Local Government.
However, the irony is that even if they're successful in having the rates calculated more favourably, price rises for their customers still won't prevented from happening for long.
For example, the July increase in BT's prices was the third in 18 months. Likewise, the August Virgin Media hike - covering their TV as well as broadband services - was also their third, albeit within one year.
It will therefore be little relief for customers if these two providers manage to convince the Government to soften the business rate increase, since the rates customers pay almost always increase ahead of inflation.
Disproportionate
BT reviews
BT Infinity
: is it any good?
Getting BT and Virgin for
less
Sky
or
Virgin Media?
BT Infinity
vs
Virgin Media
It might also be of little relief to other broadband network operators, since one of the stories hidden underneath the disappointment of BT and Virgin Media is that smaller operators have to pay a disproportionately high amount on their business rates.
This is what CityFibre complained about in June, when it was first rumoured that rates would become four times as high.
Their director of strategy, Mark Collins, claimed that they pay tax rates between 10 and 30 times higher than those of BT.
He said, "The system favours scale and size and BT can pass on its costs to customers through wholesale charges. If the government is trying to encourage fibre investment and competition, then we should not be taxed in a way that proves to be a disincentive."
This reveals that, not only will increased rates probably hurt customers by indirectly raising their bills, but it may very well hurt them by weakening the competitiveness of the broadband industry.
This is because, in weakening the ability of smaller operators such as CityFibre to compete as fairly as possible with the likes of BT, it deprives customers of the greatest possible range of options at the most competitive of prices.
It is, once again, another example of how BT and Openreach's size makes the industry less competitive, and of how both arguably seem to be receiving somewhat preferential treatment from governmental organisations.
And even if BT and Virgin Media manage to haggle better business rates, these rates will still most likely come down proportionally more on CityFibre.
And as with almost everything else in economics, industry and markets, this wouldn't be bad only for them, but it would also be bad for every customer looking for an alternative to the current status quo.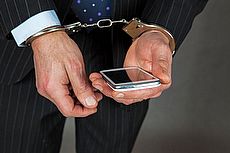 23 November 2017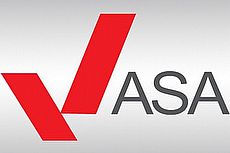 23 November 2017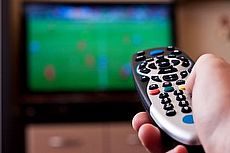 15 November 2017
Follow us or subscribe for FREE updates and special offers