Youview firmware update announced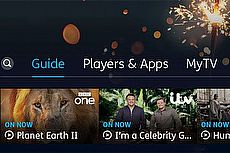 Youview
AROUND 2.5 million households with a Youview box will find the platform is being significantly upgraded over the next few months.
Youview say that all boxes issued by BT and TalkTalk, as well as those bought off the high street, will benefit from the firmware update.
Increased speed seems to be the keyword, with Youview saying that the update will mean fewer key presses to navigate menus and find players and apps, faster loading of content, and a quicker to respond full-screen TV guide.
TalkTalk customers will be the first to benefit, with the ISP planning to start the rollout from November 28th; BT say they'll be making it available to their set top boxes from early 2017, along with various other extras.
What's changing
The most obvious change for most users will be the move to a much more image-led menu system, with apps and on demand players like Netflix and iPlayer included on the front page rather than being tucked away.
As well as a faster full-screen TV guide, viewers will be able to use a new mini guide to check what's on now, next and later, as well as accessing catch-up content quicker.
The upgrade will also see some more subtle changes: MyView, where recorded content is organised, is being renamed MyTV and redesigned to show more titles at once.
The platform's developers say that the new firmware will allow them to get a better idea of how viewers use both their boxes and the Youview service, in order to "refine, enhance, and personalise the user experience in the near future".
Provider changes
BT are holding off on introducing the update in order to combine it with several other new services, including the introduction of Dolby Atmos sound for certain events shown on BT Sport Ultra HD, and the arrival of BoxNation free of charge for all BT Sport subscribers.
The channel is usually only available to pay TV customers as a premium add-on, costing at least £11 a month, but from January it'll be included with the BT Sport channels for no extra cost.
The deal will also see at least 20 Saturday night boxing events being shown on one of the main BT Sport channels.
TalkTalk's TV packages were completely refreshed for their relaunch in October, so there aren't any hugely significant changes for them to bundle with the Youview upgrade - but they are beating BT to the punch with the launch of their version of the remote TV app.
The TalkTalk TV Planner app will be made available with the upgrade, and as with the remote access apps from the bigger pay TV companies, it'll allow users to set recordings on the box at home via their mobile wherever they are; BT's version of the app isn't due to arrive until next summer.
The new menu system has given TalkTalk the opportunity to make their "More TV" area easier to find and use, allowing customers to add one of the various TV boosts the provider offers much more simply.
TalkTalk have also made a point of saying that when the upgrade downloads and installs to their customers' boxes, all their existing recordings and purchased content will be untouched.
That's a sly dig at some of the other Youview providers, whose boxes haven't always taken well to previous updates, wiping or losing access to such material.
Plusnet - and EE TV
There's good news for people who have TV from one of BT's other companies.
Customers with Plusnet TV are basically getting a slimmed down version of BT TV, with the boxes supplied and updated by the parent company; Plusnet have confirmed that they'll be getting the firmware upgrade from the same time as BT users start to receive it.
While EE may now be owned by BT, EE TV is not Youview - so its boxes won't be getting the same update.
That shouldn't matter much to EE TV viewers however, as it's a very different, very clever, service that's just been updated to be even more so.
The boxes offer the standard Freeview line-up, but they beat Freeview - and most pay TV set top boxes - by allowing users to record up to four channels at once, something only Sky Q can match.
Alternatively, customers can use the Replay feature to continuously record a number of channels simultaneously for 24-hour catch-up; the update has increased the number of SD channels it's possible to record from six to eight - while still allowing for two other channels to be recorded as normal.
Possibly less useful, but just as interesting, is the introduction of "watch with Twitter", in which the EE EPG will highlight up to five of the highest trending programmes showing live or starting in the next hour - so on Saturday nights, for example, we could expect to see The Voice and X Factor flagged up.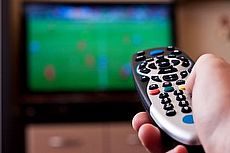 15 November 2017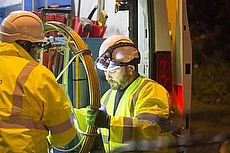 10 November 2017
9 November 2017
Follow us or subscribe for FREE updates and special offers