Shop around to make most of bounced payment retry system says Payments Council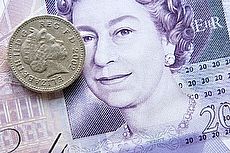 CONSUMERS are being urged to shop around if their bank does not offer a notification service to inform them of a bounced pre-notified payment, such as a direct debit.
From today most of the major banks and building societies have begun operating a 'same day retry system'. This means that if there is not enough money in someone's account to cover a payment in the morning rather than bouncing the payment and charging the customer a fee, the bank will try again in the afternoon.
Under the scheme customers therefore have until at least 2pm to ensure cleared funds are available to cover transactions such as direct debits, standing orders and future dated payments.
Has your bank signed up?
Adam & Company
Danske Bank
Nationwide Building Society
Allied Irish Bank (GB)
First Direct
Natwest
Bank of Ireland
First Trust Bank
Royal Bank of Scotland
Bank of Scotland
Halifax
Santander UK
Barclays Bank
Handelsbanken
Tesco Bank
Clydesdale Bank
HSBC Bank
TSB
Co-operative Bank
Intelligent Finance
Ulster Bank
Coutts
Isle of Man Bank
Virgin Money
Coventry Building Society
Lloyds
Yorkshire Bank
Cumberland Building Society
M&S Bank
No notification?
However not all banks will notify customers if there has been a failed attempt to collect a payment that morning. Many consumers could therefore be unaware that they need to top up their bank account and still incur a charge.
A spokesperson for the Payments Council told us that to get the greatest benefit from the retry system customers should check to see if their bank offers a notification service.
If this is not the case then they should "shop around" to find a current account provider that does. However it is also worth noting that in some cases this is a service that the customer has to sign up for, some banks may not offer an automatic notification.
Curbing fees
If your bank hasn't signed up there could be real benefits in making a switch between providers - especially if you've found yourself falling foul of fees on a relatively regular basis in the past.
According to the Financial Authority (FCA), which piloted the scheme through an agreement with seven banking institutions last year, consumers have collectively paid up to £200m in bounced payment penalties, even though their account is often credited just hours later.
Some providers have attempted to limit the fees. For example, since 2010 Lloyds have given their customers a £10 buffer, as well as a grace period for making payments. The latter gives customers until 3.30pm to pay in enough money to cover the outgoing payment. The Bank of Scotland also offers an overdraft buffer/grace period combo.
Faster payments
The system that has now been adopted by 29 banks will undoubtedly make life fairer for consumers but they will still need to keep their eye on the ball.
Faster payments, either through online or telephone banking is the quickest and easiest way to ensure funds are available for the second attempt at taking a payment without having to dash to the bank. Up to £10,000 can be transferred this way.
Users of new mobile phone payments system Paym, could also top up their account if the deficit is £250 or under.
The best way of avoiding nasty surprises is, of course, to carefully monitor all ingoing and outgoing payments. The Payments Council suggests that consumers should review payment dates, and change those that fall on inconvenient days.
For example, Mondays tend to be a bad choice for direct debits and standing orders as the weekend's spending can sometimes put a sizeable hole in the bank balance.
How many will benefit?
While the new scheme is a step forward, the window for consumers to make any additional payments is relatively small - typically five hours.
Providers are currently justifying the 2pm cut-off point with the claim that the payee's money needs time to be 'processed', but arguably the reality is that many consumers will simply find that they have two returned payments, though they will only have to pay for one.
What we would like to see is for all UK banks to not only sign up to this initiative but also introduce automatic notification, so customers are given the maximum opportunity to ensure sufficient funds are available to meet payments.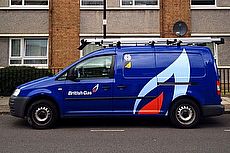 21 November 2017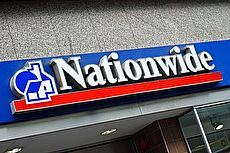 16 November 2017
13 November 2017
Follow us or subscribe for FREE updates and special offers