Are homes safer investments than pensions?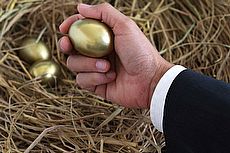 ©iStock.com/Pixfly
A chief economist at the Bank of England (BoE) has said that investing in property is a better option for retirement than opening a pension.
Andy Haldane, who is officially the Chief Economist and the Executive Director of Monetary Analysis and Statistics at the BoE, stated that the complexity of pensions made them less attractive than properties.
He also referred to the ever-increasing value of homes, arguing that they make for a more reliable investment: "As long as we continue not to build anything like as many houses in this country as we need to ... we will see ... house prices relentlessly heading north."
His comments have drawn criticism from some quarters, with former Pensions Minister Baroness Altmann describing him as "divorced from reality."
His comments potentially risk worsening the UK's shortage of affordable housing, a shortage that makes investment in properties an attractive prospect only for those on salaries like his.
Not only that, but they ultimately paper over the real issue - the distinct lack of financial education and numeracy in Britain.
However, in light of how, for example, the Government have recently had to explain to 100,000 people that they won't be receiving any state pension, his point that most people don't understand pensions does hold true to a considerable extent.
No clue
Speaking to the Sunday Times, Haldane's comments came in response to a question on what would be the most sensible option for those seeking to provide for their own retirement.
He replied, "It ought to be [a] pension but it's almost certainly property."
As long as we continue not to build anything like as many houses in this country as we need to ... we will see ... house prices relentlessly heading north
Andy Haldane, Bank of England
This follows remarks he made in May about the complexity of pensions. He'd blamed them for further jeopardising the fragile trust people had in the financial sector, declaring, "I confess to not being able to make the remotest sense of pensions."
He also claimed that he wasn't the only figure in economics to suffer from this confusion, adding, "Conversations with countless experts and independent financial advisers have confirmed for me only one thing - that they have no clue either."
This certainly seems to apply to many members of the public. In June, for instance, it emerged that the Government would be writing to 100,000 over-55s who, because of changes to the state pension, wouldn't be receiving any money from the state upon their retirement.
They weren't aware and hadn't been informed that at least 10 years of contributions are now needed before they'd be eligible to receiving anything.
It's in view of their unawareness and confusion that Haldane's remarks make much more sense, if only for the obvious reason that someone who won't be receiving any pension would be much better off owning their own home.
Yet as relevant as his comments may have been, they've still come from a man who receives a salary of £182,000 a year, has two homes, and is set to receive a pension of almost £84,000 a year.
He attempted to downplay such privilege by claiming that, "I see myself as ... plainly not wealthy."
However, certain people were quick to pounce on him. Conservative Baroness Rosalind Altmann, the former Pensions Minister, blasted his advice as "irresponsible."
Meanwhile, the head of retirement policy at Hargreaves Lansdown, Tom McPhail, was more critical.
He said, "Andy Haldane's pension benefits are estimated to be worth in excess of £3 million... Perhaps we should take away his final salary pension and just give him another house instead."
Mr McPhail went on to outline some of the advantages pensions had over properties. These included the fact that the Government tops up pension payments with tax relief, and that each year they cost only 0.75% of the pot's value to run, in contrast to a possible maximum of 10% for mortgages.
Complexity
Given that Mr Haldane doesn't seem to know about these benefits, Mr McPhail also suggested that he and his staff take some emergency pension training.
While this suggestion may have been an acidic joke, it nonetheless refers back to the fundamental issue underlying Haldane's distaste for pensions and other financial products.
That is, it reinforces the idea that the financial sector is often far too complex and intimidating for most members of the public to understand without training and education.
This idea is supported, for instance, by a survey conducted in January 2015 by the International Longevity Centre UK, a think tank that focuses on ageing and population change.
It found that only 20% of people with a defined contribution pension know what 'marginal tax rate' means, while only half know what an annuity is.
Such lack of awareness doesn't bode well for those who want to benefit from more financial security than may be available through pension auto-enrolment.
It also suggests that the Government and the financial sector have to work very hard to make pensions and other products more approachable.
In some respects, the Government have taken a few modest steps towards this by introducing their pension freedoms.
These simplify the pension system insofar as they allow over-55s to withdraw as much money from their pots as they'd like.
And yet, ever since they were introduced by the then-Chancellor George Osborne in April 2015, they've been criticised for their lack of "regulatory clarity."
This want of clarity came to the fore recently when it emerged that a small minority of people were reportedly withdrawing their funds too soon.
In a bid to prevent such hasty withdrawals from happening, MPs have repeatedly called on the Government to do more to improve and promote their Pension Wise service. As use of Pension Wise remains regrettably low, Westminster has also urged pension providers to ensure that they inform their customers about the free-to-use service.
That many people aren't even aware of it suggests that Haldane was right to flag up the complexity of pensions, at least given the current lack of knowledge that currently exists among the UK public.
Since many people don't have the means to even consider buying a home as a retirement nest egg, it's imperative that they hear about and make use of such services. Otherwise buying a home might not be the only thing they're unable to do.
Not scalable
In fact, Mr Haldane's recommendation would make it more unlikely that they'd be able to afford their own home.
This is simply because a switch from pensions to homes would create massive demand and cause already high property prices to rise even higher than they have already.
While this may be fine for those who can afford larger mortgages (e.g. Mr Haldane), it would in fact push many people off the housing ladder.
In other words, it would make it even more difficult for the average person, and future generations, to prepare for their retirements.
As such, Mr Haldane's advice isn't scalable beyond a subset of affluent individuals. Rather than offering a practicable solution to an ageing population, it testifies mainly to a class divide, between those who have the means to entertain alternative retirement strategies and those who don't.
Nonetheless, Haldane is right that pensions are too complicated for many people to understand. They often leave people confused, with many people unsure as to basic terminology and at least 100,000 over-55s having been unaware of what exactly they needed to do to qualify for a state allowance.
Then there are company pensions, which are reportedly suffering from a £1 trillion black hole at the moment. Widened by the UK's vote to leave the EU and the lowering of interest rates that soon followed, this hole suggests how, at the moment at least, homes do appear to be a more secure investment than some funds (e.g. the missing £571 million owed by BHS).
That's because, even in the face of Brexit, house prices have continued to rise. According to the Nationwide House Price Index, they rose by 5.6% in August compared to the same month last year, while they were up by 0.6% since this July.
In view of such figures, Mr Haldane's comments seem much more understandable, if tailored more to people who can afford to step on the property ladder.
Understandable they may be, yet the problems currently affecting pensions are no excuse to forget about them altogether. If only the Government would commit to increased financial education, and if only they stuck to a simplified pensions system, then his warning might not be as justified.
But as things now stand, it can't help but provide some food for thought.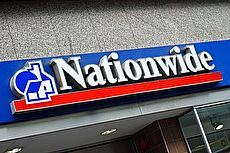 16 November 2017
13 November 2017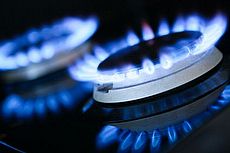 8 November 2017
Follow us or subscribe for FREE updates and special offers