Who will be able to use Android Pay?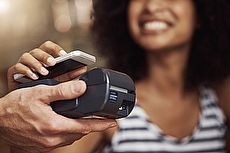 ©iStock.com/pixdeluxe
PEOPLE with various older Android smartphones will not miss out on Android Pay when it arrives in the UK within the "next few months".
The payment system will work with handsets running Android KitKat or later - from version 4.4 of the operating system onwards - and that have a Near-Field Communication (NFC) chip.
Since its launch in the US last September, Google say the app has been attracting 1.5 million new registrations a month.
The UK will be one of the first international locations to get Android Pay; Google have also announced plans to roll it out in Australia, which is expected to happen from the end of June.
Wider appeal
Unlike Apple Pay - which only works on certain iPads with the latest version of iOS, and iPhones from 6 onwards - Google appear to have decided to make Android Pay available to owners of both the newest, and plenty of older, Android devices.
The important part is that anyone who wants to be able to use Android Pay will need a phone or device with a Near-Field Communication (NFC) chip - this is the feature that makes contactless activities of all kinds possible.
Many Android handsets, including numerous older and lower to mid-range models have the chip - there's a comprehensive and frequently updated list available at NFC World for those who aren't sure.
The second requirement is that the device has at least Android KitKat, version 4.4 of Google's OS, which was released in late 2013.
This may be more of a sticking point for some than having the NFC chip, as while newer Android phones should have a compatible OS, older and cheaper devices may be running an earlier version, which it might not be possible to update.
And even though virtually all new Android phones will be compatible with Android Pay, there are still exceptions, such as the OnePlus 2 handset released earlier this year.
What are we waiting for?
We first heard about Android Pay at 2015's Mobile World Congress, when Google announced their plans to develop a mobile payment system that they hoped would more than make up for the lacklustre reaction to Google Wallet.
The app works by using the customer's card details to generate a virtual account number with which it carries out the transaction. In this respect, it is similar to Apple Pay.
Unlike Apple Pay, which generates a fresh encryption key using a secure chip within the device, Android Pay's encryption tokens are generated within the cloud - that is, not on the phone.
While this sound like it would mean we can only use the app when we have a decent data signal, Android Pay will apparently store a few encryption tokens locally - enabling a limited number of payments to be made when there is no data connection.
Payments are authenticated either by using the phone's fingerprint scanner - or, for those with phones without fingerprint technology, by entering a pass code or predetermined pattern.
Google say that because Android Pay uses a virtual account to make transactions, and that actual card details aren't stored on the phone, anyone who finds or steals a phone with Android Pay will be unable to access that information, even if the phone is unlocked.
They do, however, suggest that users activate Android Device Manager, which enables us to lock or even wipe a misplaced phone of personal information - or to secure it with a new password.
Testing the waters
Since launching in the US, Google say that Android Pay can now be used in more than a million American shops.
Credit and debit cards issued by Visa, MasterCard, and American Express are all compatible, as well as those from banks unfamiliar to Europeans.
When the app launches in the UK, we can expect it to support MasterCard and Visa credit and debit cards from Bank of Scotland, First Direct, Halifax, HSBC, Lloyds Bank, M&S Bank, MBNA and Nationwide Building Society - with new banks likely to be added in the meantime.
Don't expect support from Barclays though. Having shunned Apple Pay when it launched, Barclays are once more striking out on their own, with an update to their Barclaycard payment app that allows holders of the bank's credit cards to make contactless payments through their Android phones.
Those who download Android Pay will be able to use it anywhere that accepts contactless payments - and, it's hoped, within a number of retail apps as well, which would eliminate the need to enter payment and address details when shopping online.
Analysts, such as Jack Kent from research group IHS, say that this will be key to Android Pay's future.
"Much of the focus on these new payment services is on in store use," he says "but the ability to drive in-app retail and commerce will be a major factor in the success of mobile payment services.".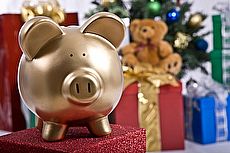 8 December 2017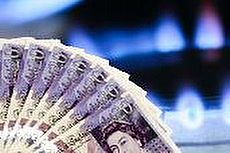 8 December 2017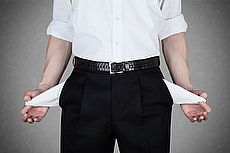 7 December 2017
Follow us or subscribe for FREE updates and special offers