Consumer champion Which? has complained Virgin Media is using 'unfair contract terms' relating to price rises.
Which? has asked Ofcom to investigate Virgin Media over concerns updated contracts allow the provider the right to unlimited price rises.
Yet, while Virgin Media did implement contractual price rises of Retail Price Index (RPI) + 3.9% in contracts from April this year, they claim Which? is misrepresenting the facts.
Closer inspection of their contract does indeed show that while annual RPI + 3.9% rises can't be avoided, any other price rise would give customers the right of cancellation.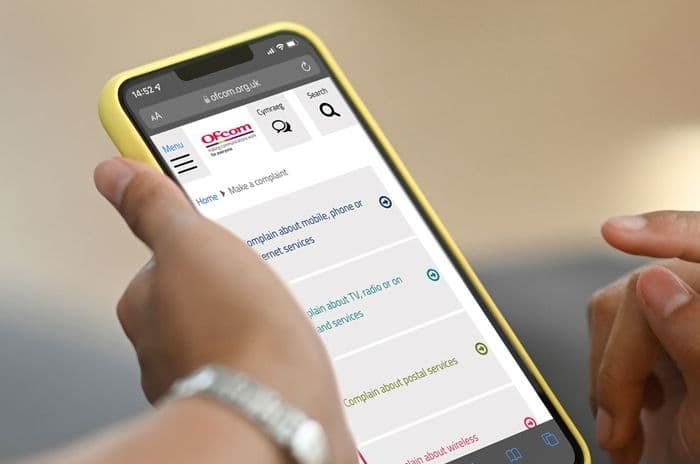 Source: Ofcom
Which? complaint
Which? has raised a complaint with industry regulator Ofcom, and asked them to urgently investigate whether Virgin Media has implemented unfair contract terms.
They say Virgin Media has "given itself sweeping powers to hike customers' broadband bills by unlimited sums whenever it chooses", and that a recent change in clauses around price rises amounts to unfair contract terms and could be in breach of the Consumer Rights Act.
Which? also draw on guidance on unfair contract terms from the Competition and Markets Authority (CMA), who say "any purely discretionary right to set or vary a price after the consumer has become bound to pay is obviously objectionable".
However, Virgin Media have hit back refuting the claims made by Which?, suggesting the consumer champion has "wilfully misrepresented" their pricing practices by selectively misinterpreting "widely used contractual terms".
Virgin Media terms
In January 2023, Virgin Media announced it would be changing its policy on annual price increases by updating its contract to specify inflation-linked price rises from April 2023.
Previously, Virgin Media contracts only said that prices may rise, and that if they did, they would give customers 30 days' notice to cancel their contracts without penalty.
Over the course of 2021 and 2022 as more providers moved away from fixed prices and started implementing inflation-linked price rises, Virgin Media was increasingly looking like an outlier in their approach.
It wasn't entirely surprisingly then that they would want to eventually bring their contract in line with other broadband providers, as well as with partner company O2 who they offer joint products with, like Volt bundles.
So, while it's true Virgin Media have now implemented inflation-linked annual price rises, it's also clear in their contract that any other price rise would be subject to at least 30 days' notification and customers would be given the right to "cancel the agreement without paying an early disconnection fee".
It's difficult to ascertain then, exactly why Which? believe Virgin Media can increase bills by "unlimited sums whenever it chooses". And additionally, why Which? has singled out Virgin Media when nearly all other broadband and mobile providers have inflation-linked price rises in their contracts.
Why Virgin Media?
It's worth noting that Ofcom guidelines clearly outline inflation-linked price rises as being acceptable, including examples of an inflationary figure + X%.
In addition, where a contract clearly specifies an annual price rise amount, including where that amount is tied to inflation, that's acceptable to not trigger any right to exit that contract early.
Whether it actually is acceptable or not is really a different argument, and as Virgin Media have pointed out, that would apply to nearly all telecoms providers and not just them.
It's also the case that Ofcom are already investigating whether inflation-linked price rises are fair, finally accepting the real issue that inflation can't be predicted, and therefore a customer can't be expected to know when taking out the contract, despite the regulations stating price rises must be "transparent", and that a "subscriber can properly be said to have agreed on an informed basis".
But this is an issue with Ofcom's own guidelines, not Virgin Media's adherence to them.
In relation to Virgin Media's clause to implement other price rises, this also clearly outlines a customer's right to exit early without penalty, which again, is in line with the regulations, and not unlike many other provider policies. Sky for example, state "Our Products are sold as a variable service with variable prices", and that clause too has no specific 'upper limit'.
So, it's understandable why Virgin Media feel Which? themselves are being unfair to single them out.
One area where Virgin Media have put themselves in the firing line however, is their decision to tie their inflation-linked rises to the Retail Price Index, which is commonly higher than the Consumer Price Index used by most other telecoms providers.
Back in December 2022, when the RPI clause was first rumoured, I actually raised concern Virgin Media could find themselves subject to bad PR, especially considering at the time RPI was 14%, compared to the CPI rate most providers use which was only 10.7%.
While partner company O2 was already using RPI-linked price rises, it does rather single Virgin Media O2 out as having the highest annual price rises in the market. However, while higher, it's still not quite the 'unlimited' claim Which? are making.