As of July 2023, prepayment meter energy customers will no longer pay more for their energy, as the unfair charge is ended.
Prepayment meter customers have previously paid more for their energy as a result of a surcharge that was deemed unfair by consumer groups.
From 1st July 2023, the Government has announced this charge has now been removed, saving prepayment customers an average of £21 per year.
The change takes effect as the energy price cap drops for the first time since 2019, to £2074 for an average user.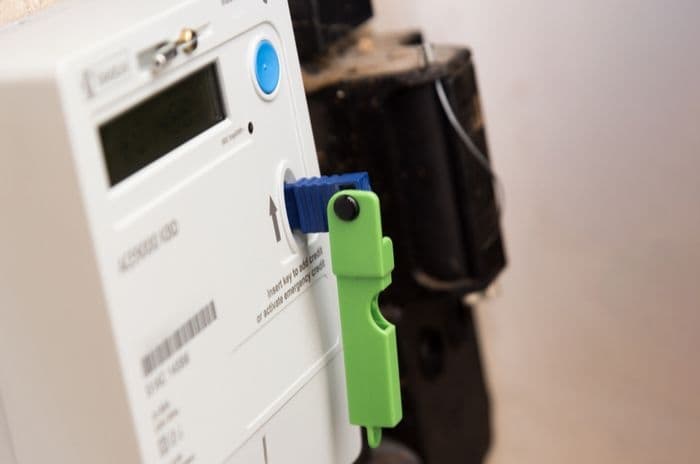 Credit: steved_np3/Shutterstock.com
Prepayment surcharge
While the prepayment meter surcharge was in place due to suppliers having to pay more to collect payments or give out vouchers, it's been deemed unfair to pass these costs on to just one segment of customers.
Around 14%, or four million, energy customers have prepayment meters, with most of these households considered to be more vulnerable and on lower incomes.
Yet, despite generally earning less, prepayment meter customers have been paying more for their energy than customers able to pay by Direct Debit as a result of these surcharges.
For example, in August 2021, the energy price cap was set at £1277 for an average user paying by Direct Debit, yet for a prepayment meter customer the average user was expected to be paying £153 more per year at £1309.
Now, customers paying by Direct Debit or prepayment will see a much more similar price cap, with average users paying £2074 and £2077 respectively a year.
How to benefit
Customers on smart prepayment meters, which is considered to be around 55% of prepayment customers, won't have to do anything as the new charges will be automatically updated.
Those on older meters that have a key stick or card, won't benefit from the reduction in charges until they next top up after 1st July 2023.
That means then, customers are being advised to top up as little as possible before the change takes effect on 1st July, so they don't overspend and buy credit when it's more expensive, only to use it once prices have dropped.
Forced installations
While this is good news for prepayment energy customers, it comes after Ofgem regulations in April 2023 failed to fully protect customers from forced installations.
A new code of conduct bans prepayment meter installations for customers with severe health issues and for those aged 85 or over who live alone. Suppliers are also required to make at least ten attempts to contact a customer and conduct a site welfare visit to check suitability and customer vulnerability before forcing an installation.
Yet, the changes have been criticised as not going far enough and only existing as a voluntary code.
It was reported over 94,000 prepayment meters were installed under warrant in 2022, with British Gas, Scottish Power and Ovo Energy making up 70% of all forced installations. These figures aren't that new however, with forced installations having previously increased to 84,000 per year by 2017.