Ofcom has announced the energy price cap will be £2,074 from 1st July, over £1,200 less than the current cap.
While energy customers have been protected by the Energy Price Guarantee (EPG), this is due to effectively end from July, with the guarantee level increasing to £3,000.
Reductions in the cost of wholesale energy however, have been reflected in the new price cap, which is set to be £426 lower than the EPG.
Standing charges for electricity and gas are set to stay the same however, remaining at their current high of 53p and 29p per day respectively.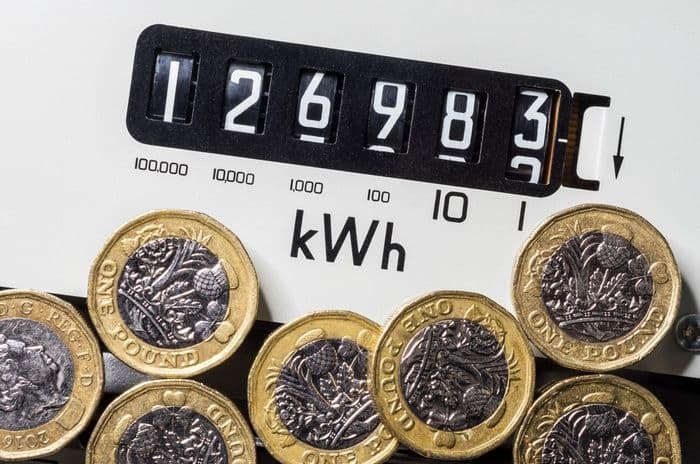 Credit: Alex Yeung/Shutterstock.com
Energy price cap
From July 1st, Ofgem's energy price cap will see bills reduce by £426 per year on average.
New price caps on unit rates will be set at (for direct debit payers):
30p per kWh for electric
53p per day standing charge for electric
8p per kWh for gas
29p per day standing charge for gas
The new unit caps are around 2p per kWh cheaper than the current extended Energy Price Guarantee (EPG), due to increase above the new energy price cap at the end of June.
It will be the first time since the EPG was introduced in October 2022, that the price cap will fall below the level of the guarantee.
Energy price guarantee
It's worth noting that while the reduction in the energy price cap will be beneficial to the majority of energy customers, there are still around 3 million on fixed tariffs.
The energy price guarantee was implemented to also protect customers who had unwittingly taken out fixed tariffs while prices were high, as well as those on tariffs not protected by the price cap, such as some renewables tariffs.
Yet, the guarantee will be increased to £3,000 for a typical household from 1st July, so a certain number of energy customers will see bills go up rather than down.
Ofgem themselves are still advising those on a fixed tariff to speak to their supplier about moving to a standard variable tariff (SVT), which would be protected by the price cap. While customers may have to pay a fee for leaving early, Ofgem suggest they'll still save more by switching to an SVT.
Outlook
Energy consultancy firm, Cornwall Insight, predicted the energy price cap would be £2,054 for July, only £20 out from what's been announced today.
They've so far also predicted the cap will continue to decrease, with a further fall to £1,976 likely in October 2023. Although, they say, it could go back up in Q1 2024, with an increase to £2,045 expected.
Cornwall Insight don't expect energy bills to fall to pre-pandemic levels "before the end of the decade at the earliest".
So, we could find a typical energy bill hangs around the £2,000 per year mark for some time, which is still over £1,000 more than bills in 2020.
It's hoped however that the return of competitive fixed energy deals will help customers save money as energy prices begin to stabilise.